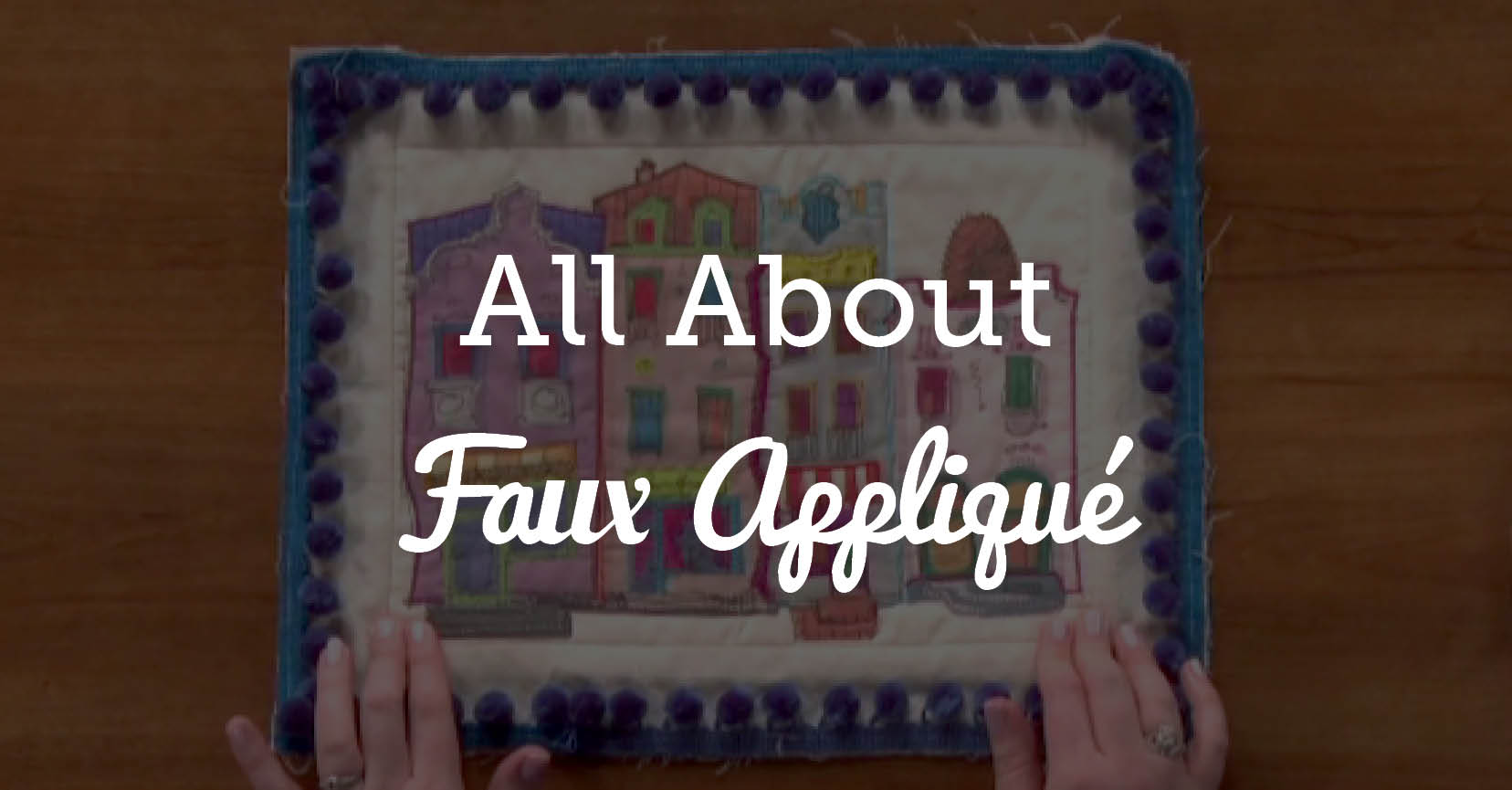 Appliqué is incredibly fun, incredibly beautiful, and incredibly tedious!
As you know, appliqué is the art of using multiple small fabrics in specific shapes to make an image or fabric "drawing" on your project. If you are doing a more complicated scene like in Jessica's video, this can be incredibly daunting and time consuming. Can you imagine how many teeny tiny windows you would have to cut out of multiple colors? Yikes!
Enter the art of what we call faux appliqué! Now, there are a few ways you can do this. First, you can just find a cute fabric that already has pictures and drawings printed on it, and simply stitch around the shape.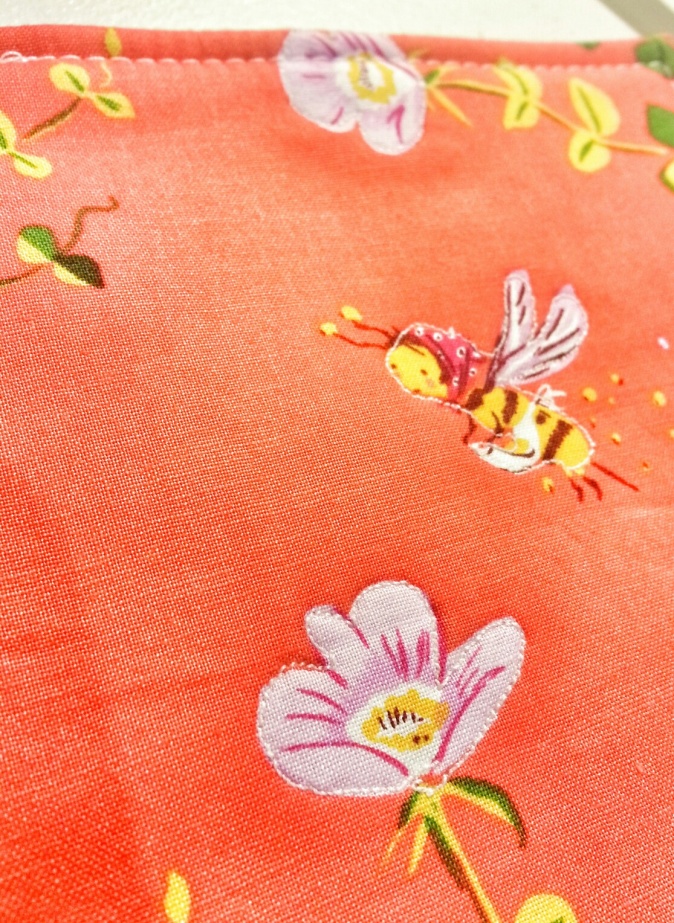 For example, I found the CUTEST little fabric sample with bees and flowers. Instead of ME having to cut a bunch of little flowers and do all that detail work, I am taking advantage of the existing graphics to embellish my project. This is incredibly easy to do (the fabric manufacturer does all the hard work) and is a huge time saver, but also makes your project so much more beautiful because you are adding all the stitched detail that people love so much!
The second thing you can do is use iron-on transfers, or even print an image onto your fabric. As Jessica showed us in this video, she took the exact image that she wanted to a local printer to have it printed so she could transfer it onto her fabric. Then, she just added her favorite stitches anywhere it struck her fancy to embellish the piece.This is my favorite thing to do when making gifts for special occasions, especially weddings. I can take any image I want, such as a photograph, a map of a certain state that is meaningful to them, an image of the place they got engaged, etc. and turn it into what looks like a hand-stitched unique gift. I tend to be very popular at showers!
Not only can you use the decorative stitches as Jessica has shown us, but we can also put on our darning foot and do free-motion quilting around your appliqué as shown in the frog scene. This method is basically like drawing on your fabric, but you move the PAPER around instead of the PENCIL! It takes a bit of practice, but gives such a beautiful effect.
Either method you choose is going to make a beautifully enhanced project with all the little details that makes a project gift so thoughtful and unique.
Happy sewing!
Get in touch! Leave a comment or email editor@nationalsewingcircle.com.