Pinking shears are a fantastic tool to add to your sewing kit. They are not something you will need right away, but once you get all the basics stocked and are ready to add on some of the extras, pinking shears should be at the top of the list. (Especially if you are making garments.) You can also get a pinking blade for your rotary cutter!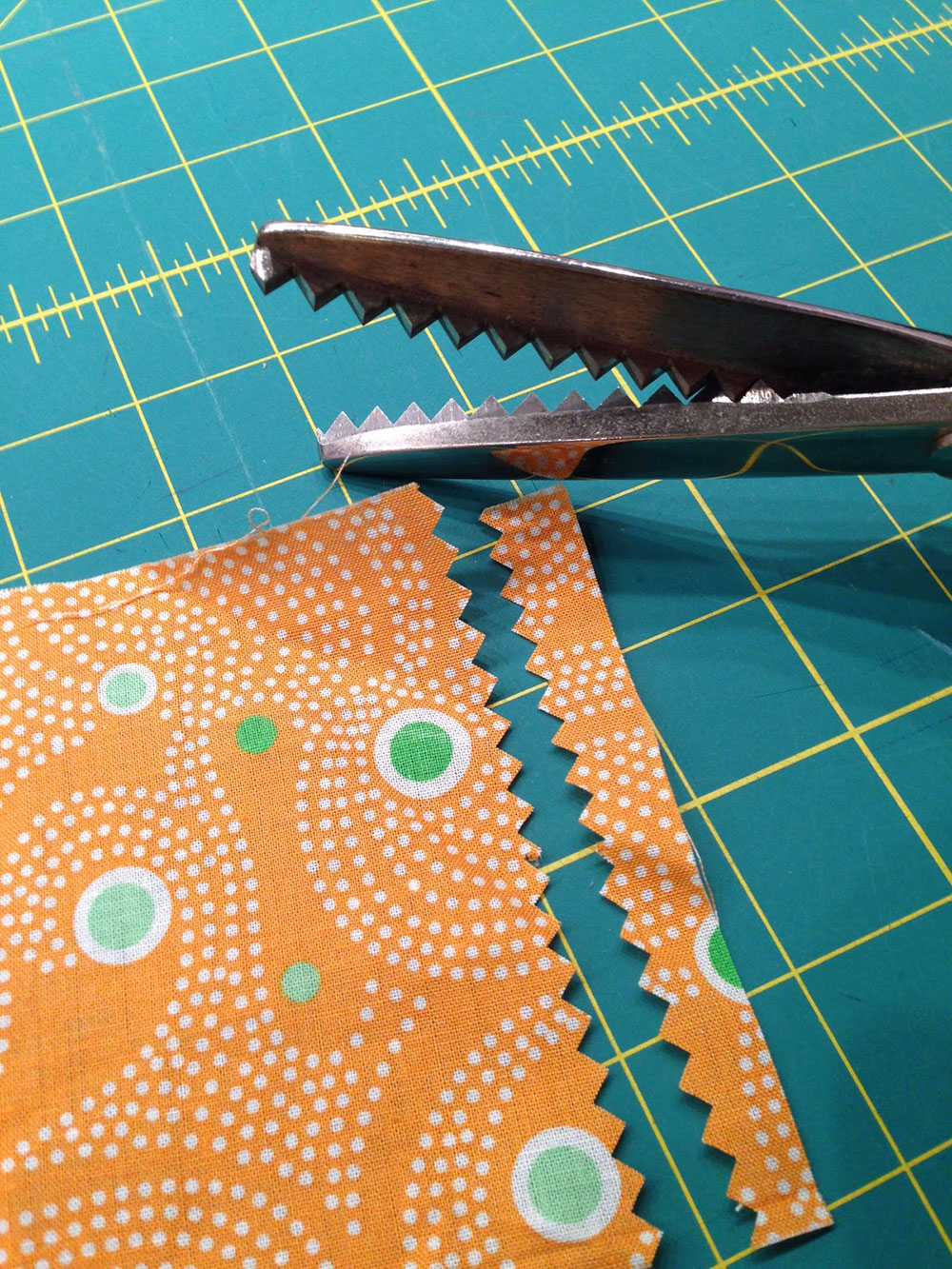 Quick Tips for Using Pinking Shears
When you don't want to hem or bind a seam allowance, but you are worried about fraying, pinking shears come to the rescue. Once you have finished sewing your seam, iron open the seams and then use your pinking shears on just the very edge of the seam allowance.
If you are using a less stable fabric that frays very easily, it can help to sew a straight seam just inside the pinking cuts (but still in the seam allowance). This will just help guarantee that there is no fraying.
If you are cutting a lot of pieces for a project that are going to be handled a lot before sewing (think charm packs), you can also use your pinking blade or shears.
Do you have any favorite tips or tricks for using pinking shears? Leave us a comment below or share with us on Facebook!
Related video: How to Hold Scissors to Reduce Hand Fatigue