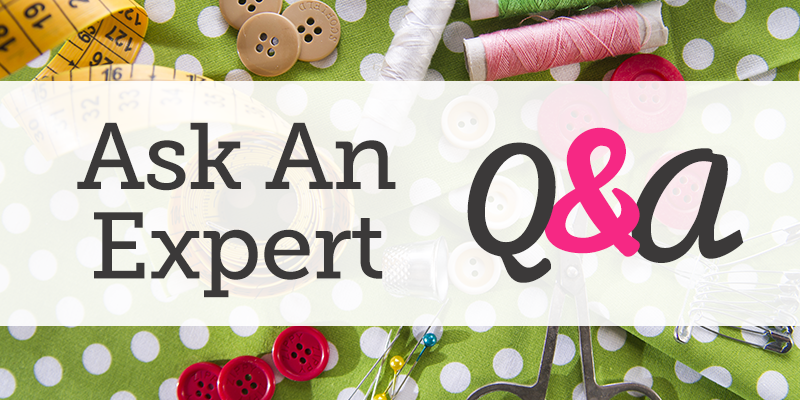 I was out of fusible interfacing and purchased fusible web by mistake. I figured they were similar. When I went to sew my pieces, even though the web was between two pieces of fabric, it entirely coated the needle and jammed my bobbin several times. Can fusible web not be sewn at all, or was I doing something wrong?

Fusible web can definitely be sewn through, and usually doesn't cause any issues with gumming up the needle. I would however recommend that after fusing it in place you let the fabric cool completely before stitching, as this will ensure that the glue is dry and set before you stitch it.
If you are interested in learning more about fusible web and other adhesives, check out this free video:
Hope this helps!
Ashley
You might also be interested in, Using Fusible Interfacing to Make Patterns Last Longer.
Do you have a sewing question you'd like answered by an expert? Email your question to editor@nationalsewingcircle.com or reach out to us on Facebook.
Please note: questions may be edited for clarity and relevance.