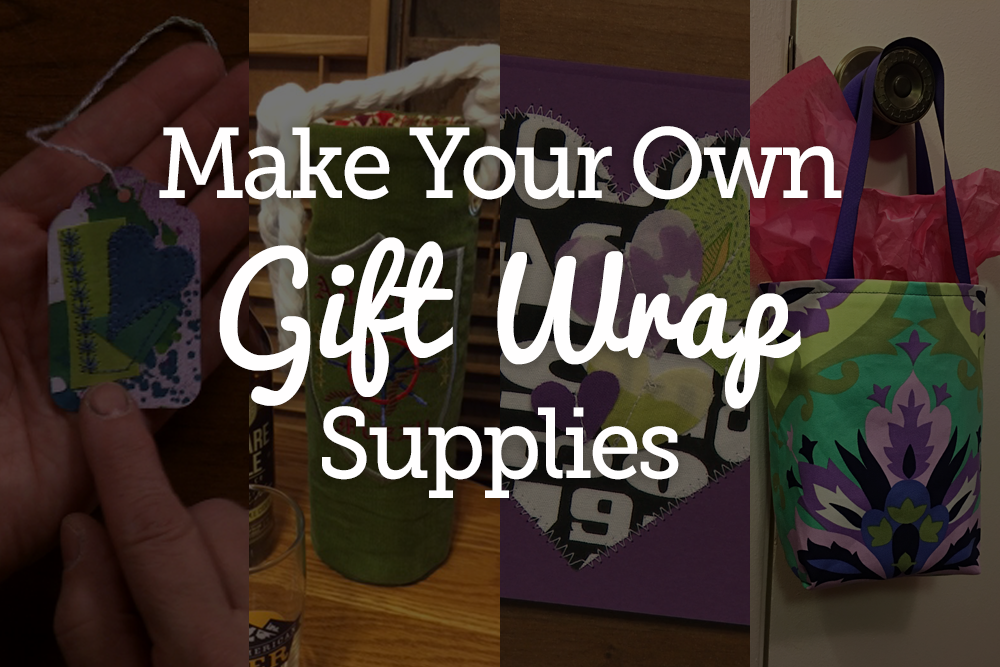 Are you tired of buying wrapping paper and gift bags year after year only to have them be thrown away as soon as the gift they are concealing is opened? Why not make your own gift wrapping materials that are not only reusable but beautiful and customizable enough that they become part of the gift themselves! Better yet, you can make your own gift wrapping material using an item we all know and love, and probably have a little extra of lying around the sewing room: fabric!
You'd be surprised at how easy and fun it can be to make your own gift wrapping supplies, including gift bags, gift tags, and cards to accompany your gifts. With a stash of fabric scraps and notions, as well as some basic sewing and quilting skills, you can make a whole supply of gifting goodies that will be just as loved as the gifts they contain.
Quick and Easy Fabric Gift Bags
Artistic Quilted Greeting Cards
Simple Embellished Paper Cards
Customizable Quilted Gift Tags
Embroidered Wine Bottle Gift Bag
Whatever project you decide to create, your recipient is sure to appreciate the wrappings just as much as the gift itself. What's your favorite item to create for gifting? Let us know in the comments!
Happy sewing!
Have something to add? Leave a comment or email editor@nationalsewingcircle.com.