Here at the National Sewing Circle, we always love to see what our members are working on. With such a wide variety of sewers in our community, it's exciting to see all the fun projects being made! Marcia Gold sent us these photos of a non-traditional wedding dress she created for a friend, and you can read her about her design process and experience sewing the dress below!
I volunteered to create a non-traditional wedding dress for a friend who is also a stage performer. She wanted a wedding dress that was eclectic and could be worn for her wedding but also on stage for a performance. As a singer and a college student, she did not have the means to purchase such a dress, so she asked me what I might be able to do for her.
We went through my fabric stash to look and what might work. Eventually, she settled on these coordinating fabrics, mainly because the green of the fabric matched her eyes. I then began to sketch out what the dress would look like using her ideas and my sewing experience.
I took her measurements, as I live in California and my young friend lives in Texas! Using her measurements, I began creating the wedding dress. Because the dress fabric is sheer, I used a stretch metallic gold knit for an underskirt and the lining of the front of the top.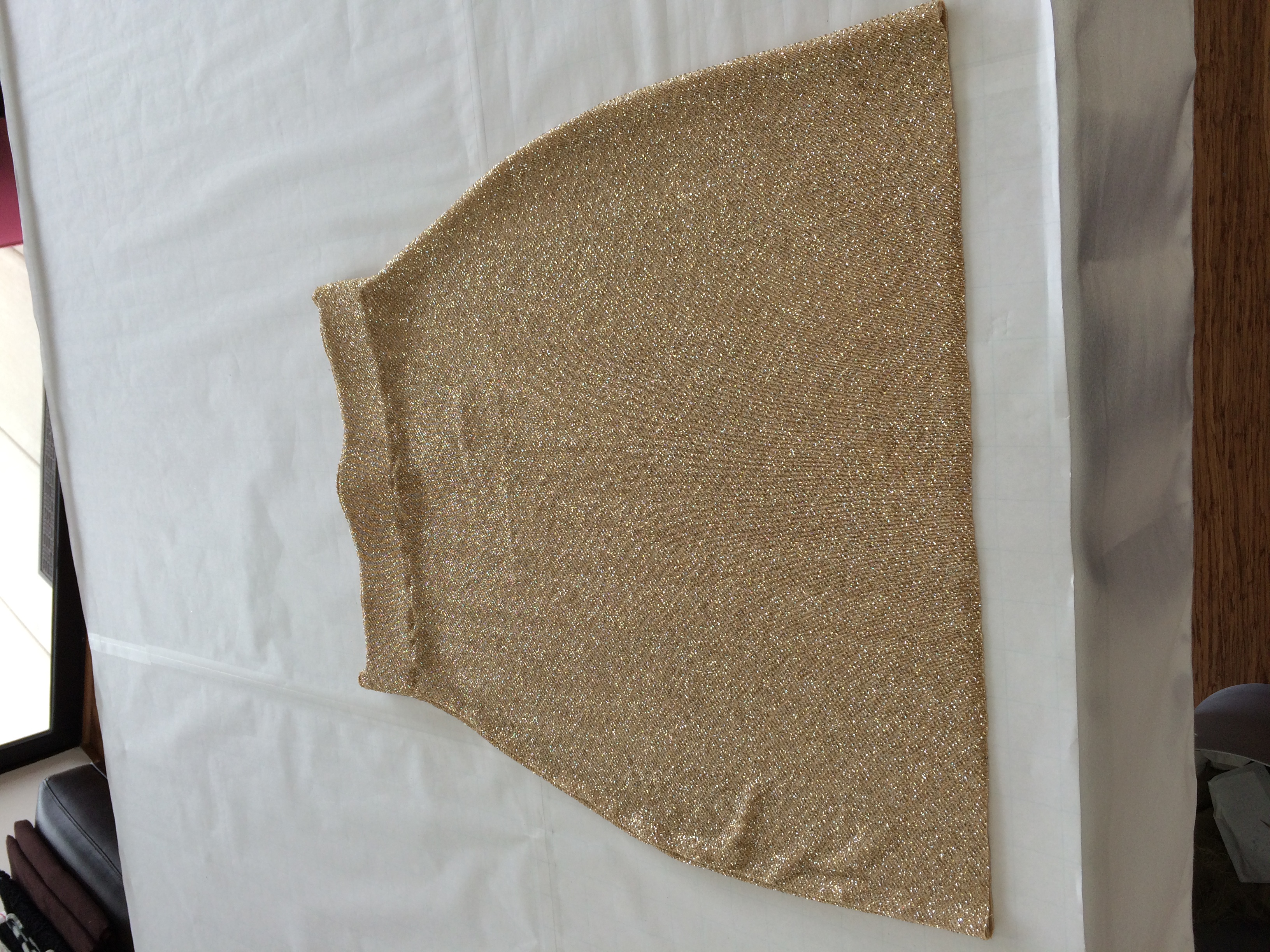 As the top of the dress is shorter than the top of the skirt, the underskirt has a high waistband so skin doesn't show, more appropriate for a wedding. Additionally, the skirt and sleeves were pleated, with 1-inch pleats. (Though as a performer on stage, that may not be necessary with a pair of nude panties.)
The whole dress consisted of 3 pieces: the top, the skirt, and the underskirt.
The image above is of the back of the top without the chains that hold it together.
The chains could not be attached until my friend tried it on (see below).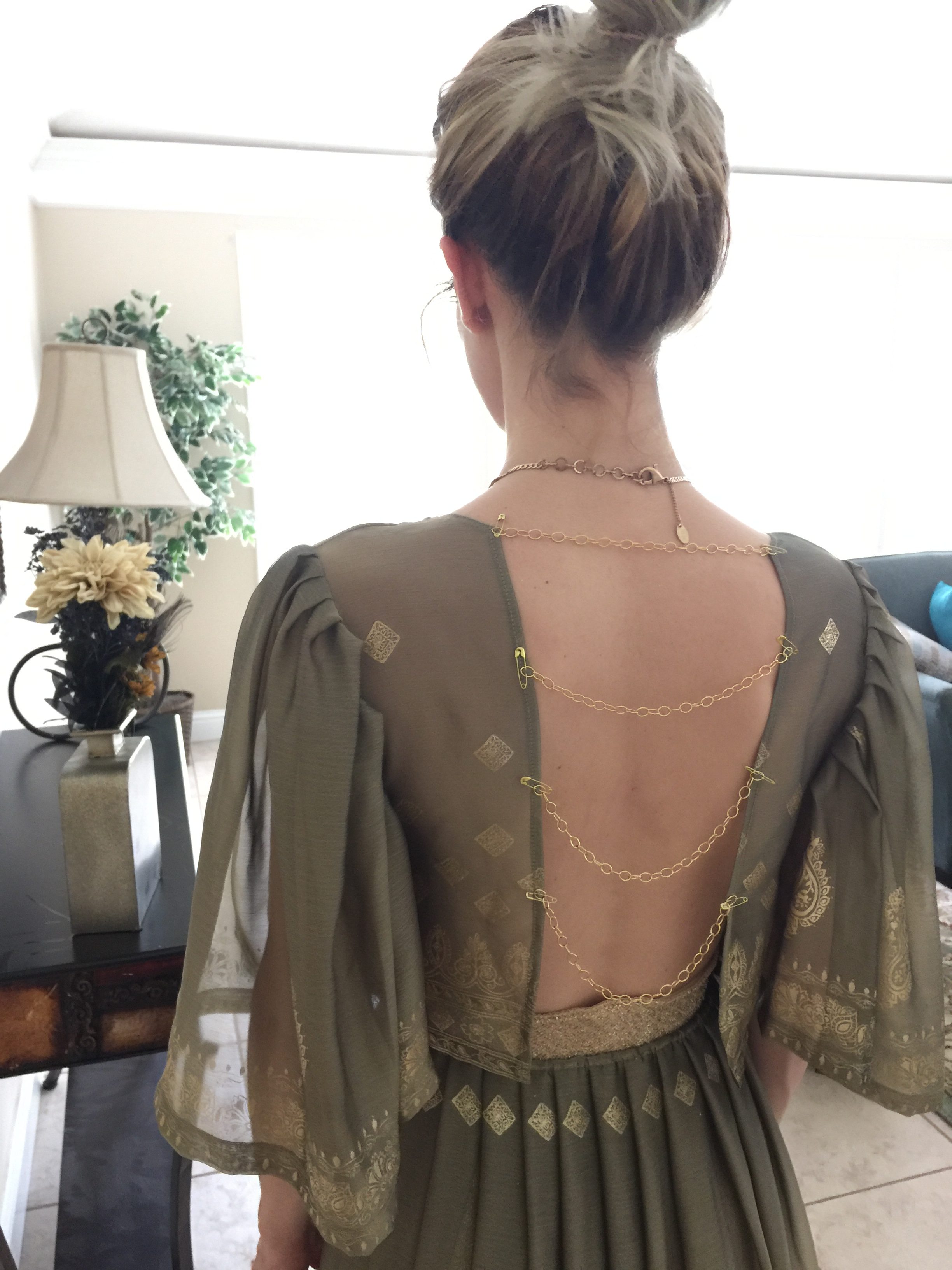 I did the final sewing by hand the day before her wedding to connect the gold chains at the back of the top.
This last photo is my friend wearing the dress. She loved it and it looked amazing on her!!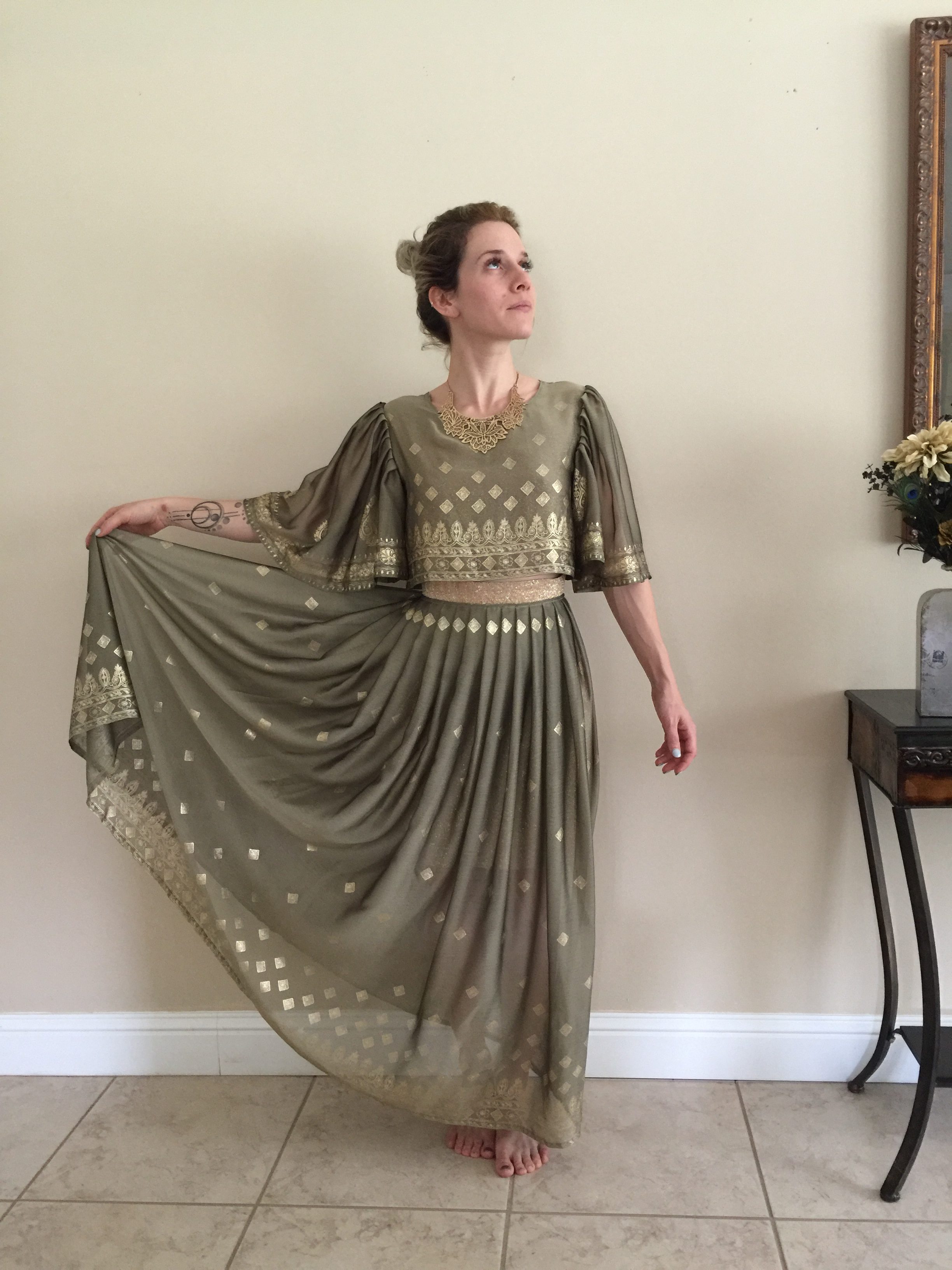 Have something to add? Leave a comment or connect with us on Facebook.