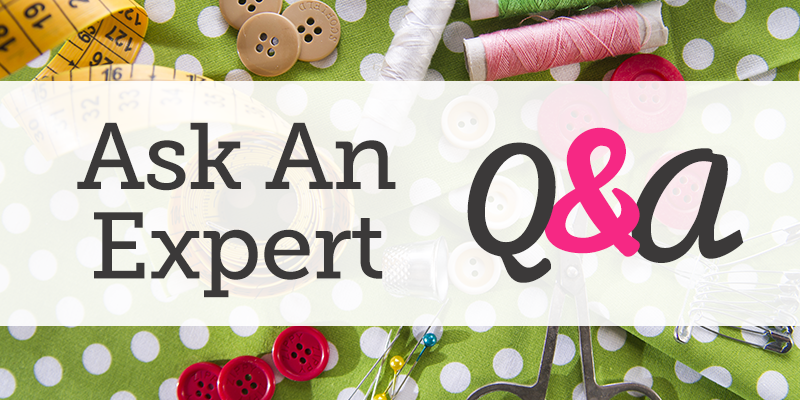 I just love this tutorial for making a great-looking zippered vinyl bag. Makes a great gift for any occasion. Are there any special types of needle or sewing foot needed to make it easier to work with vinyl?
Submitted by Juanita

Hi Juanita! When working with vinyl the fabric can actually stick to the bottom of a regular presser foot. To avoid this you can either cover the bottom of your presser foot with tape or buy a Teflon presser foot – both work well.
If you plan to do a lot of work with vinyl I would suggest getting the Teflon foot, as it is much easier to change it out when needed than to continually reapply tape.
Generally you can stitch through vinyl with a universal needle. However, if you are using a heavier weight of vinyl I would recommend using a wedge point needle or a needle meant for working with leather fabric. This will help ensure even stitching and eliminate any puckers or thread breakage.
Hope this helps!
Ashley
You might also be interested in:
Sewing Vinyl: Make a Zippered Bag
How to Sew Vinyl Windows into a Fun Project Bag
How to Iron Vinyl
Common Sewing Machine Feet and When to Use Them
Specialty Sewing Machine Feet Options
Do you have a sewing question you'd like answered by an expert? Email your question to editor@nationalsewingcircle.com or reach out to us on Facebook.
Please note: questions may be edited for clarity and relevance.