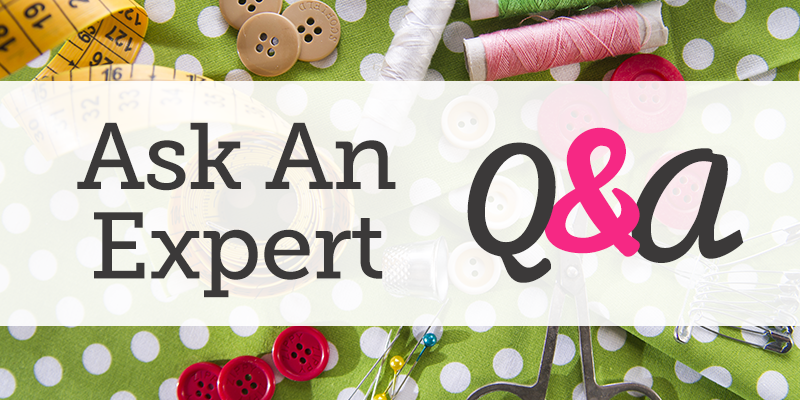 I'm sewing costumes for my entire family (15 total!) and am having problems with sizes. I bought patterns according to off-the-rack sizes for each member, but when I went to make the muslin patterns, they weren't nearly big enough. I now look at the waist and hip measurement, and those don't even match up.
Is it true that pattern sizes are not off-the-rack sizes? Do you use the largest measurement on the pattern to the size of your person and then try to alter from there? Any suggestions on what I should do first? Thank you.
Submitted via email

It is true that sewing pattern sizes and off-the-rack sizes are not similar at all. When sewing with a commercial pattern, the only real way to determine the correct size to make is to take body measurements.
When selecting a size to make based on the measurements, you will want to pick the size that all (or most) of the measurements line up with. If there is one that doesn't match up with the rest in a certain size column, you can grade the pattern up or down in size as necessary.
For example, if a bust and hip measurement fall in a size 8 but the waist is a size 10, you can gradually grade the cutting line from and 8 to a 10 from the bust to the waist, and then back down from a 10 to an 8 from the waist to the hips.
Hope this helps!
Ashley
Related links:
How to Alter Sewing Patterns for Shorts and Pants
Sewing Pattern Alteration and Tools
Back to Basics: Drafting Patterns
Do you have a sewing question you'd like answered by an expert? Email your question to editor@nationalsewingcircle.com or reach out to us on Facebook. Please note: questions may be edited for clarity and relevance.