While many sewers start off their sewing adventures with simple bag projects, the options for fabulous accessory items you can sew yourself are endless. From hats and scarves to other wearable items, to handy cases and totes you'll use every day, your sewing talents can lend a whole new edge to your wardrobe.
Before starting any sewing project, consider material needs, time, and your skill level as you select a project. Don't be afraid to challenge yourself – but if you're a new sewer you may not want to choose the most complicated project on your list just yet. You may even already have fabric for a project around your sewing studio to inspire you as you start. Whatever the case, plan before you begin, gather your materials, and make certain you understand the directions before you embark on your next accessory project.
Stylish Headwear Projects
From casual and comfortable, to stylish and trendy, sewing hats can be an easy start into the world of fashion accessory sewing. Hats use relatively little fabric and are a great way to reduce those small yardage cuts from your stash.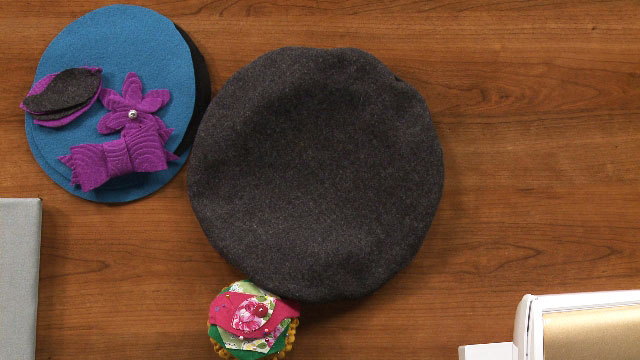 Wool berets are a stylish hat sewing project that involves comparatively little measurement. These trendy hats can lend a vintage flair to your wardrobe and allow for endless accessorizing. For a more relaxed looking project, consider the fun and funky look of t-shirt hats which are comfortable, stretchy, and great for summer and travel.

Related video: Make a Wool Beret

Related video: Make a Hat from Old T-Shirts

For headgear with an even simpler sewing style, try an easy cloth headband in a colorful fabric. This project is particularly great for beginners as the patterns and sewing lines are simple and require very little fabric. From formal to casual, hats have the advantage in requiring few materials, little measuring, and less time to create than some larger accessory projects. 

Related video: How to Sew a Headband
Fashionable Scarf Ideas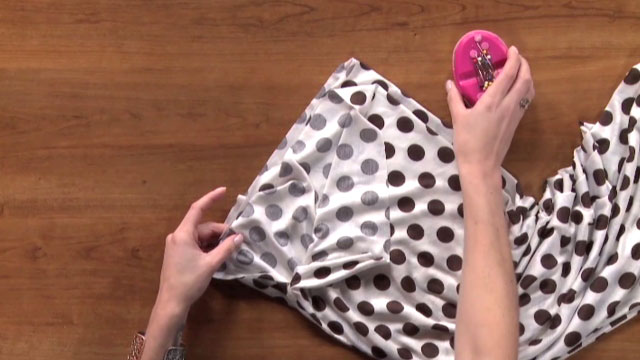 One of the easiest sewing projects is a scarf. With simple, long lines, most scarves are great for beginning sewers and can add a great deal of color and drama to an outfit. Straight scarves are simple and easy to create but for a great twist on a classic project, try a looped infinity style scarf. When sewing scarves, if you are a new sewer, make sure you consider your fabric carefully. While silk, satin, and sheer fabrics make beautiful scarves, they also require more pinning and patience to sew as they tend to slip and slide.
Related video: How to Sew an Infinity Scarf
Accessorize with Useful Tools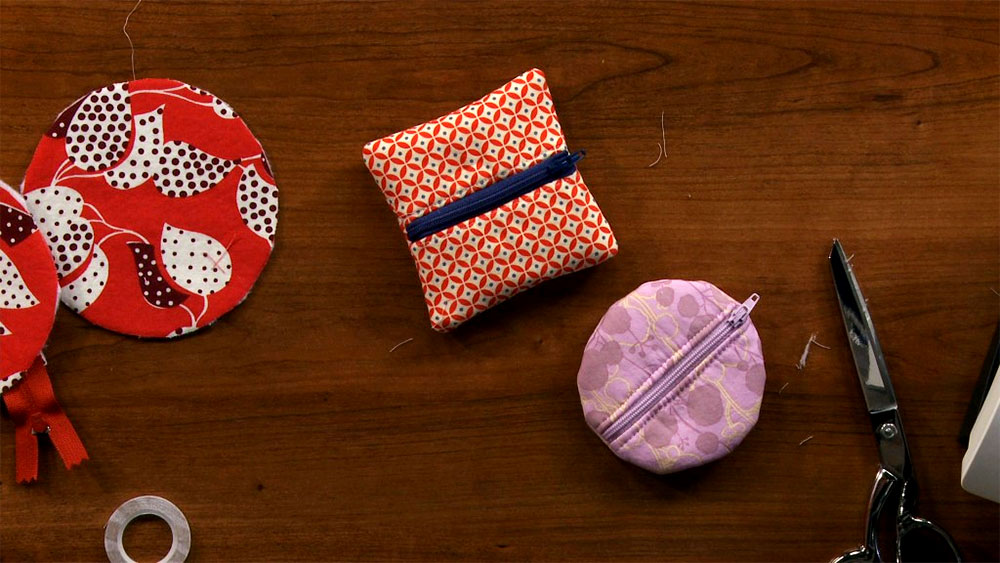 If you are looking for a smaller project, consider accessory items like coin purses and wallets that can use up colorful fabric scraps in your stash. Glasses cases are also a quick and easy project and are perfect for storing spectacles and sunglasses, or an easy cell phone case that you sew yourself will quickly become something you use every day.
Related video: How to Sew a Sunglasses Case
Related video: Make Your Own Cell Phone Cases
Small projects for fashion accessories are also a great way to use a small amount of expensive fabric for a lot of bang for your buck. These small items make wonderful easy gift ideas for family and friends, too. Whatever the goal, you can spice up your wardrobe with small, quick-finish projects that really capitalize on your sewing skills.
Happy sewing!
Have something to add? Leave a comment or email editor@nationalsewingcircle.com.