Week two of the Oh Sew Creative Sewing Challenge is here and we are moving right along with a fun project to personalize for any person or occasion: a scrabble board throw pillow. I love this project because you can use the same pattern to create many different pillows with no two exactly the same.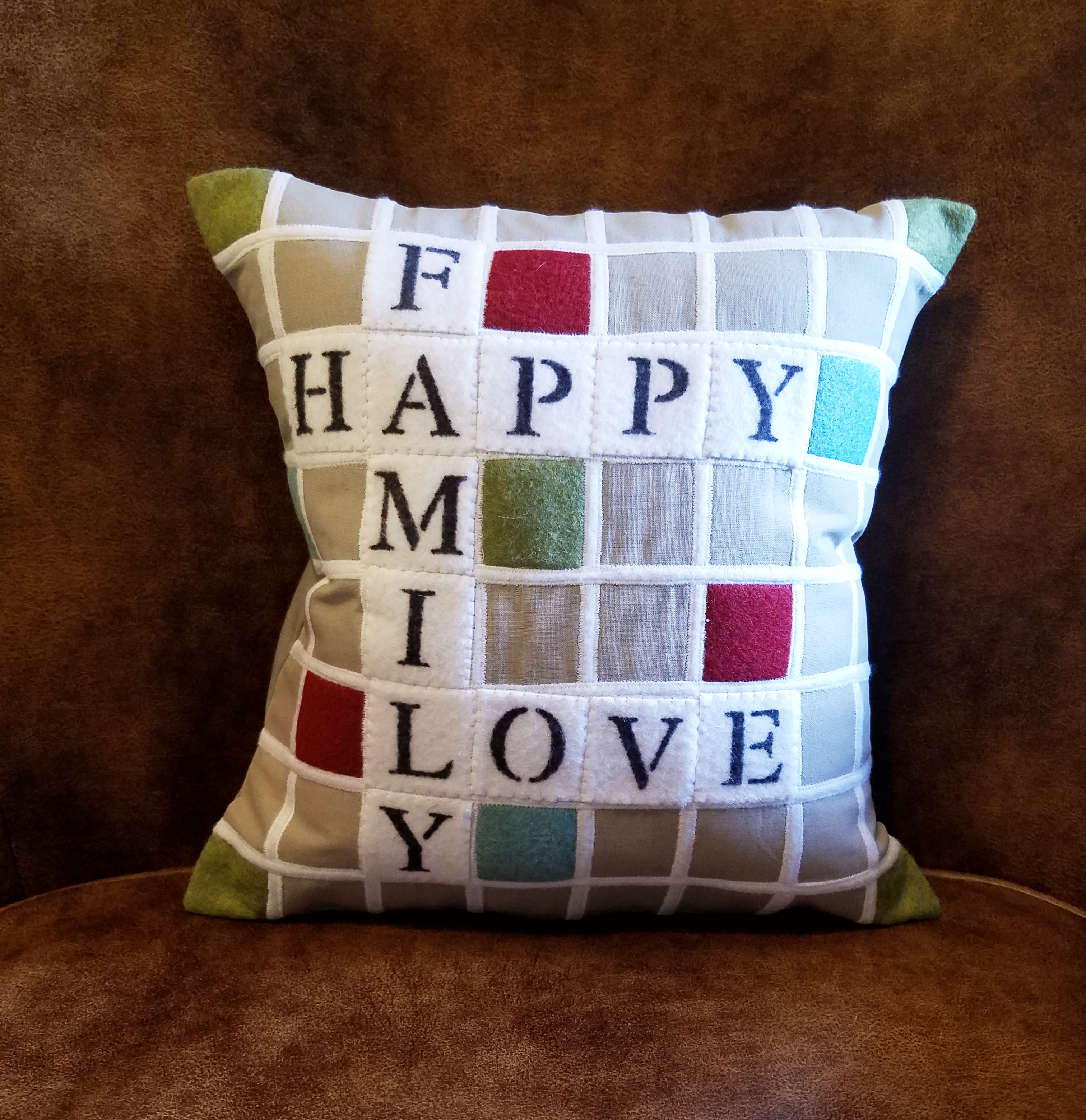 The main board of this pillow is made from felt. Felt is easy to cut and sew, and there's no need to fold under or finish edges, making the sewing of this project quicker and easier. Be sure to plan out the word order for your pillow front before you start so you know what size of board to make. The more words you add the bigger your pillow will need to be, but the more personalize you can make it! I can't wait to see what everyone comes up with, so be sure to post photos in the Facebook Group page!
If you haven't yet already, make sure to officially join the challenge so you can get each week's project delivered right to your inbox. Sign up here!