We have reached the final project – the oilcloth wallet. This project is fun to make, and the inside pockets can easily be customized depending on what you carry in your wallet (cash and checkbooks or credit cards).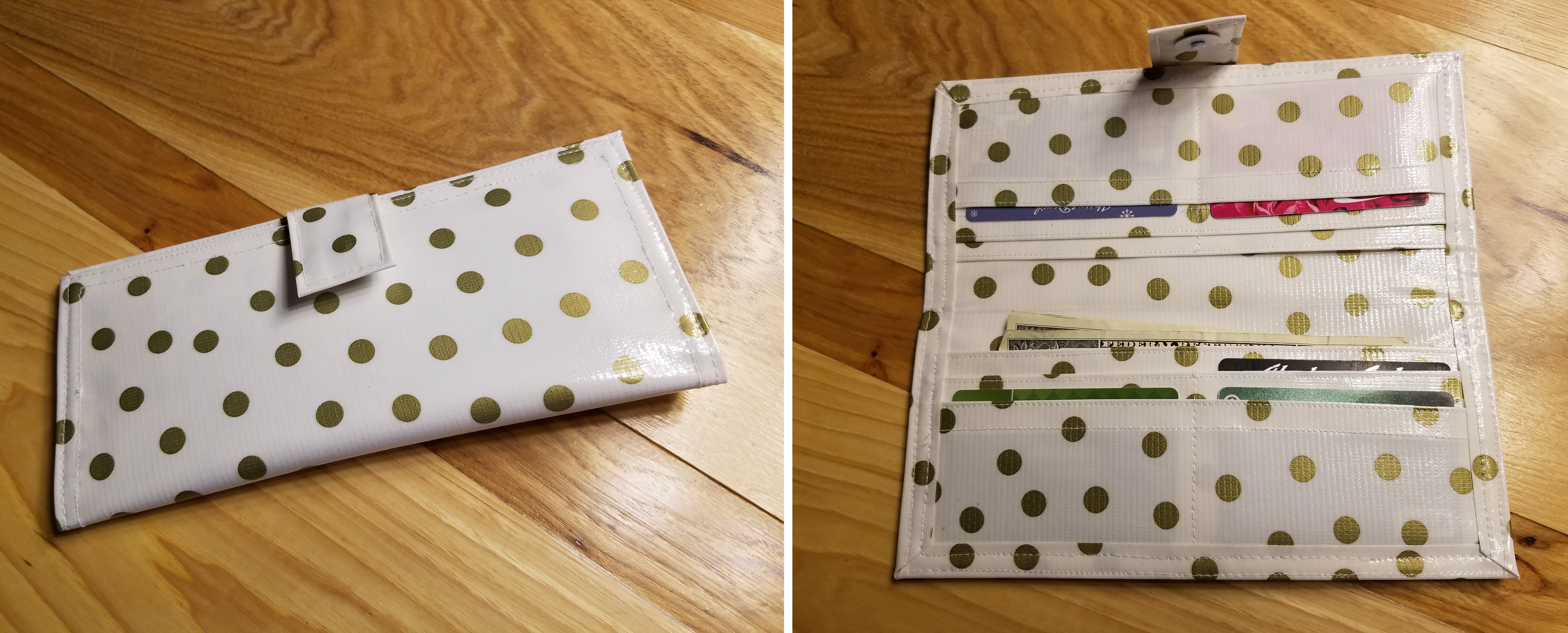 While this project may have a few more pieces and steps, all of the same basic oilcloth sewing principles you learned in the prior week still apply. You will once again get great tips on how to work with this fabric and see how easy it can be to sew with.
Be sure to post photos of your finished oilcloth wallets to the Facebook group page! And I want to say a very big thank you to everyone for joining us for this project!