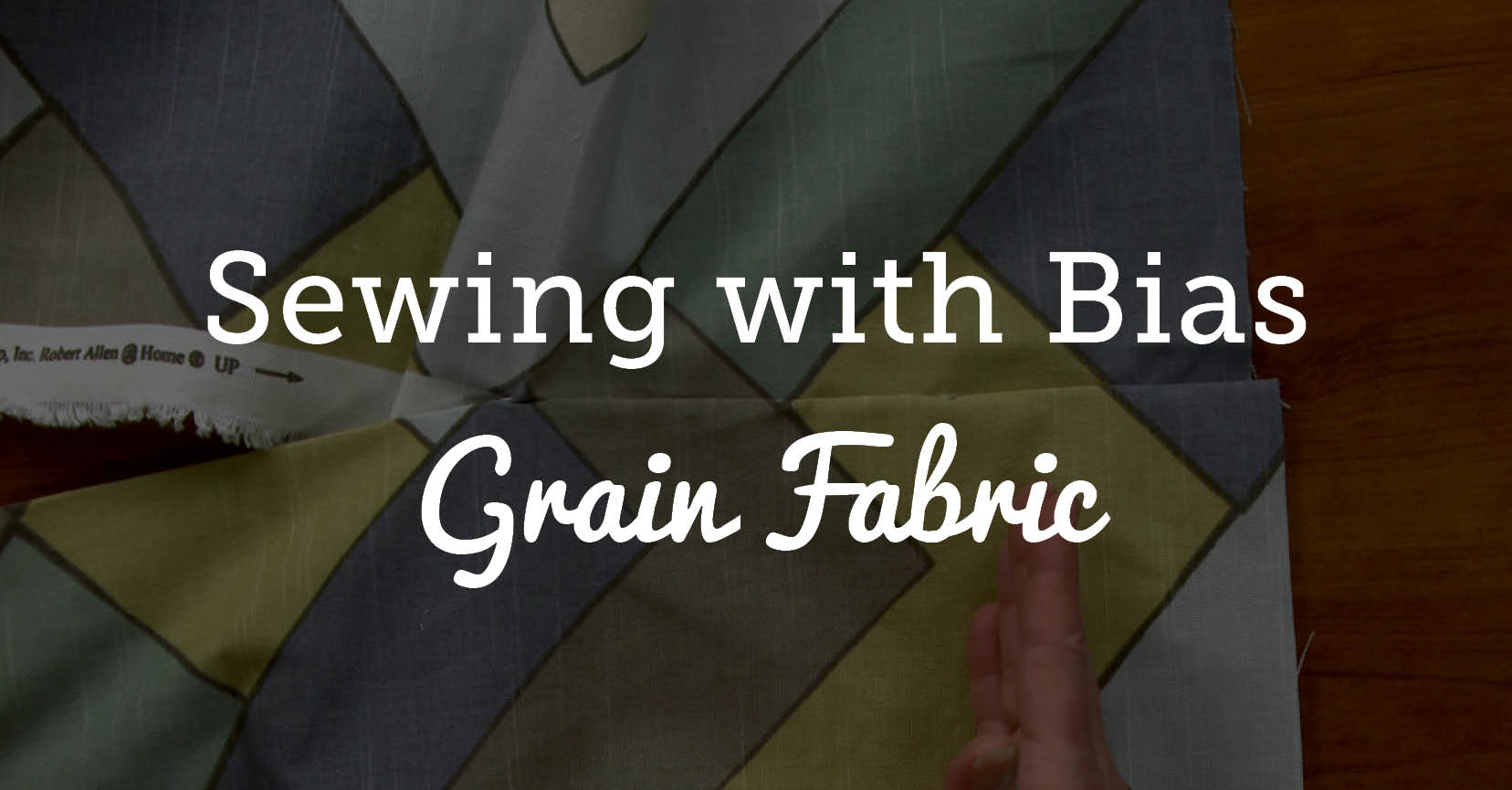 Cutting patterns on the bias grain of fabric adds a ton of visual interest as well as great shape. But first of all, what the heck is the bias?
When you are using a woven fabric such as quilting-weight cotton, the threads run left and right and are woven with other threads going from top to bottom. When you pull the fabric from right to left OR from top to bottom, there really is not a whole lot of stretch to them. However, if you pull along the diagonal between those woven threads, you get a GREAT stretch!
Many folks love to work with quilting-weight cottons due to their fabulous prints. However, they don't have a whole lot of drape to them due to the fabric content and the fact that they are woven together. So, enter a bias cut!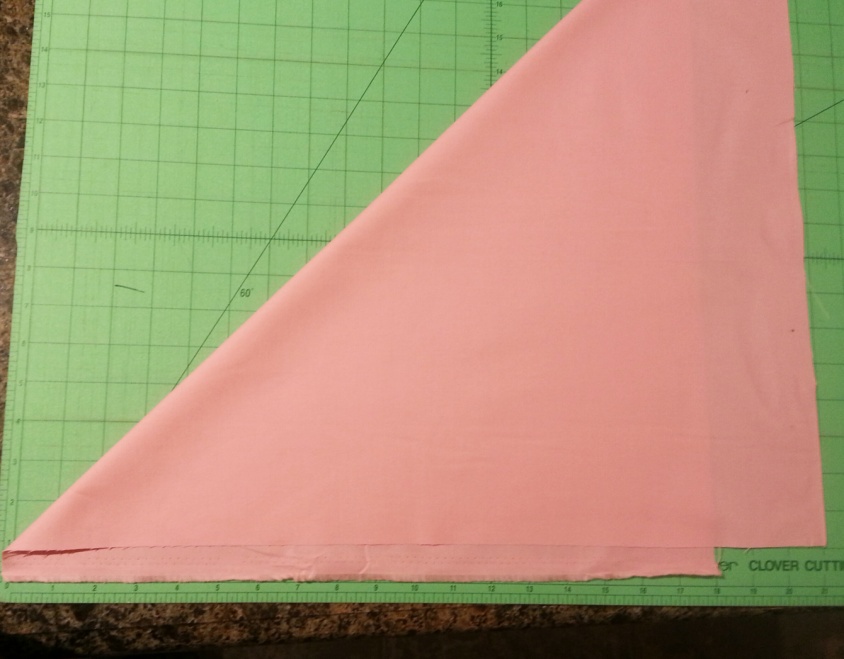 In this video, Kari Bjordahl shows us how to find the bias grain on any woven fabric. Another way you can find this bias is by taking your fabric and folding it at an angle along the selvedge edge like in this picture.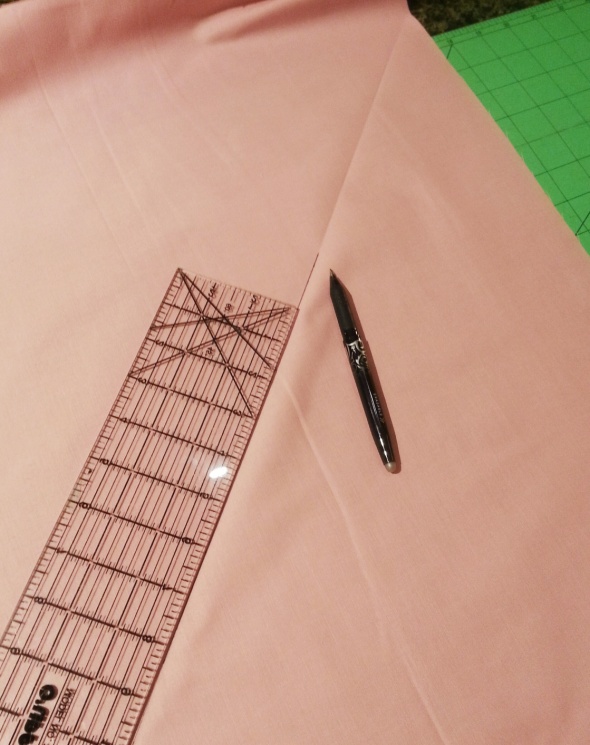 I like to press this with an iron, and then mark it with a pen so I can remember where it is.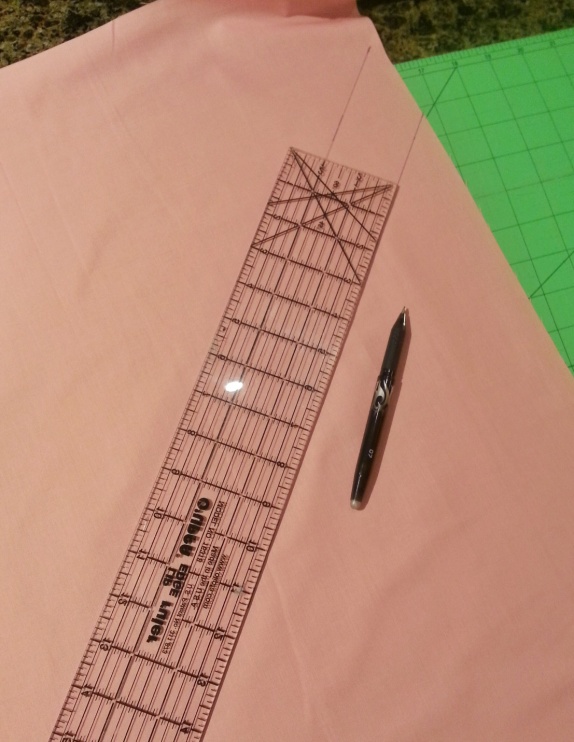 If you are making bias strips for bias tape, you can simply cut right down the line that you drew and then measure over however many inches you need to make strips for the correct width of bias tape, like pictured here.
Once you find the bias on your fabric, you can turn the fabric so the bias line is going vertically and they lay your pattern out to cut. Remember, cutting a pattern on the bias uses much more fabric than the pattern may call for, so be sure and buy extra fabric to account for this.
In the case of something cut on the bias grain, gravity is your greatest friend! Because the fabric is hanging on the grain of the fabric that has the MOST stretch, gravity will pull the fabric slightly and will give it a great drape to hug your curves.
Kari mentions a great tip: Before finishing a garment, hang it up to let gravity do some work, and then make sure the fit is still good before finishing the seams. Basting the pieces together and then hanging them for a few days is a great way to ensure the perfect fit before the final stitching.
Happy sewing!
Related Video: Using Bias Fabric Grain
Get in touch! Leave a comment or email editor@nationalsewingcircle.com.