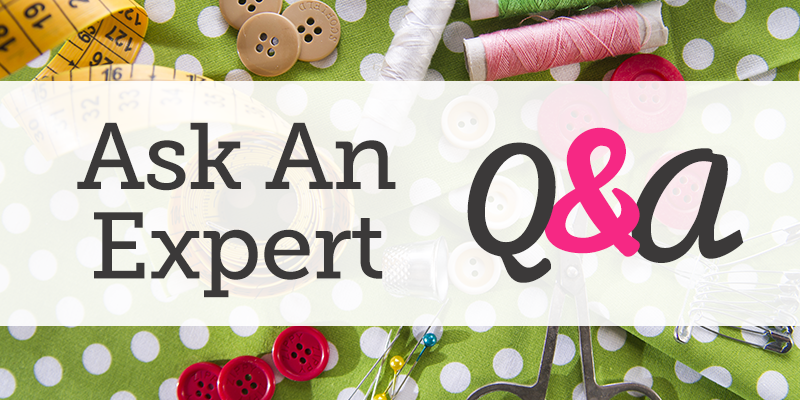 I have a question on your video about how to sew with minky. I'm trying to make some quilt blocks with minky, where minky is sewn to minky. I'm using it on both sides of the quilt and swear I will never do it again! Any tips to make this easier?

Submitted by Christine

Hi! When sewing minky to minky it is very helpful to use a walking foot. This will help guide the layers of fabric through the machine evenly and avoid puckers. I would also recommend using pins, as minky can be a little slippery. This will help ensure everything stays lined up. Another tip for sewing a quilt with minky is to use a ½" seam allowance rather than a ¼", and then press the seam open rather than to one side. This will help eliminate some bulk. Hope these tips help!

Ashley

Do you have a sewing question you'd like answered by an expert? Email your question to editor@nationalsewingcircle.com or reach out to us on Facebook.

Please note: questions may be edited for clarity and relevance.