Serger: Beyond the Basics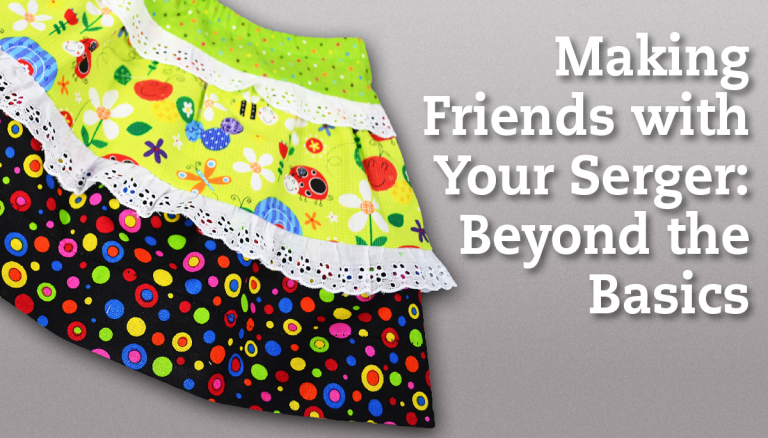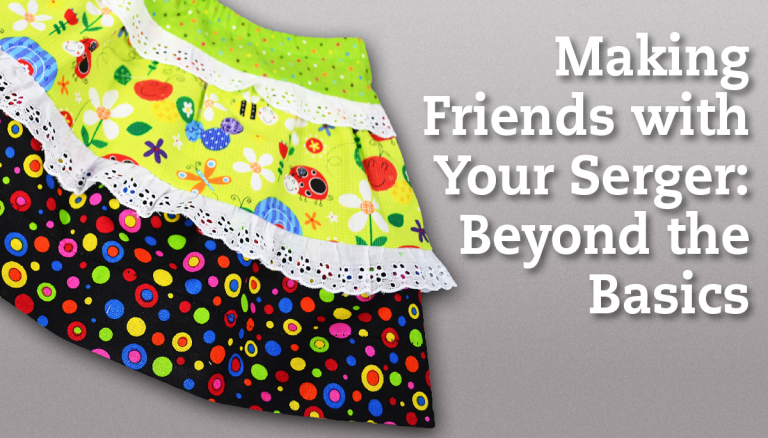 In-depth Instruction; over 100 mins
On-demand video access anytime
Bonus downloadable PDF resources
Access to class Q&A
Available for purchase: $39.99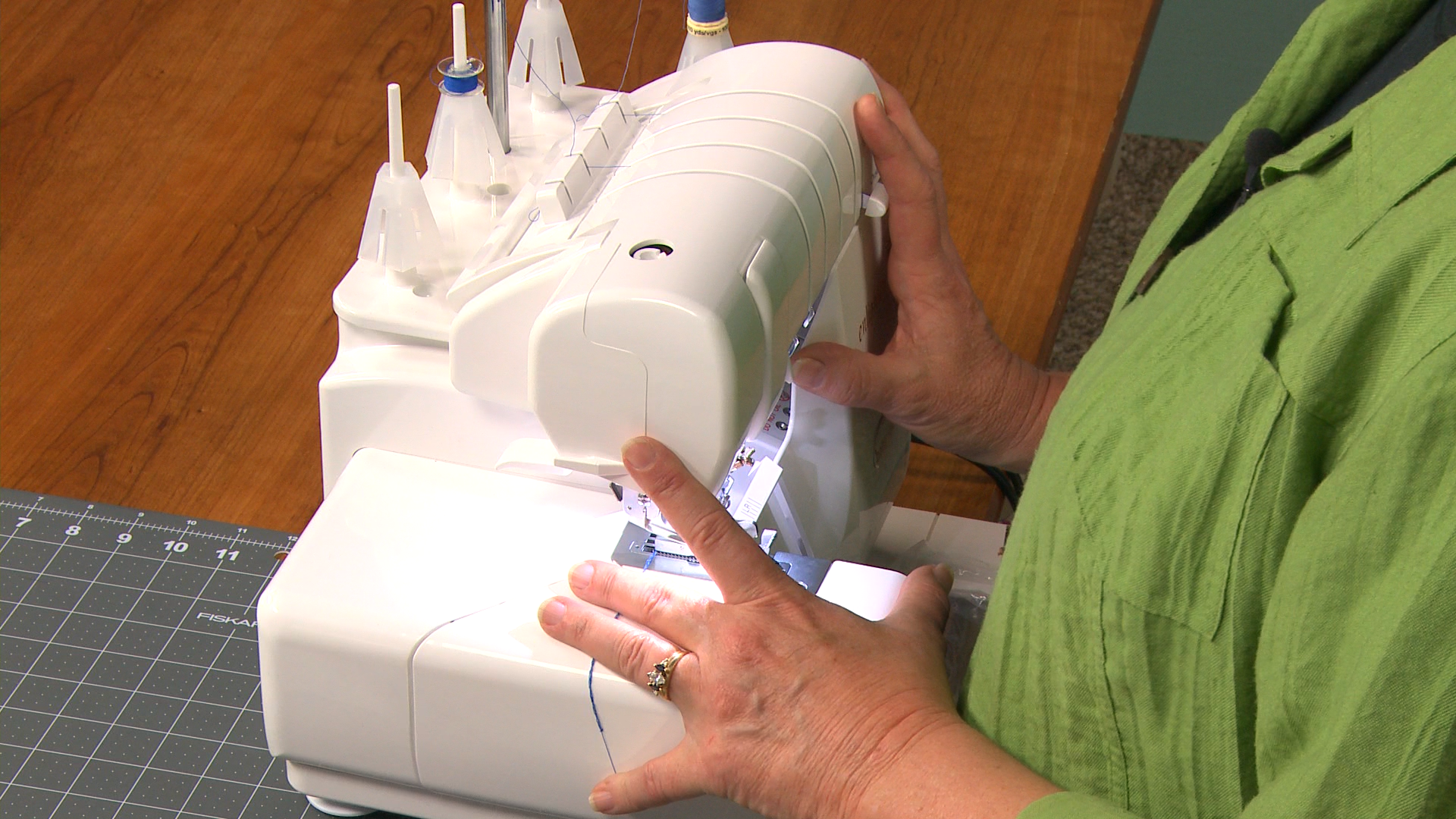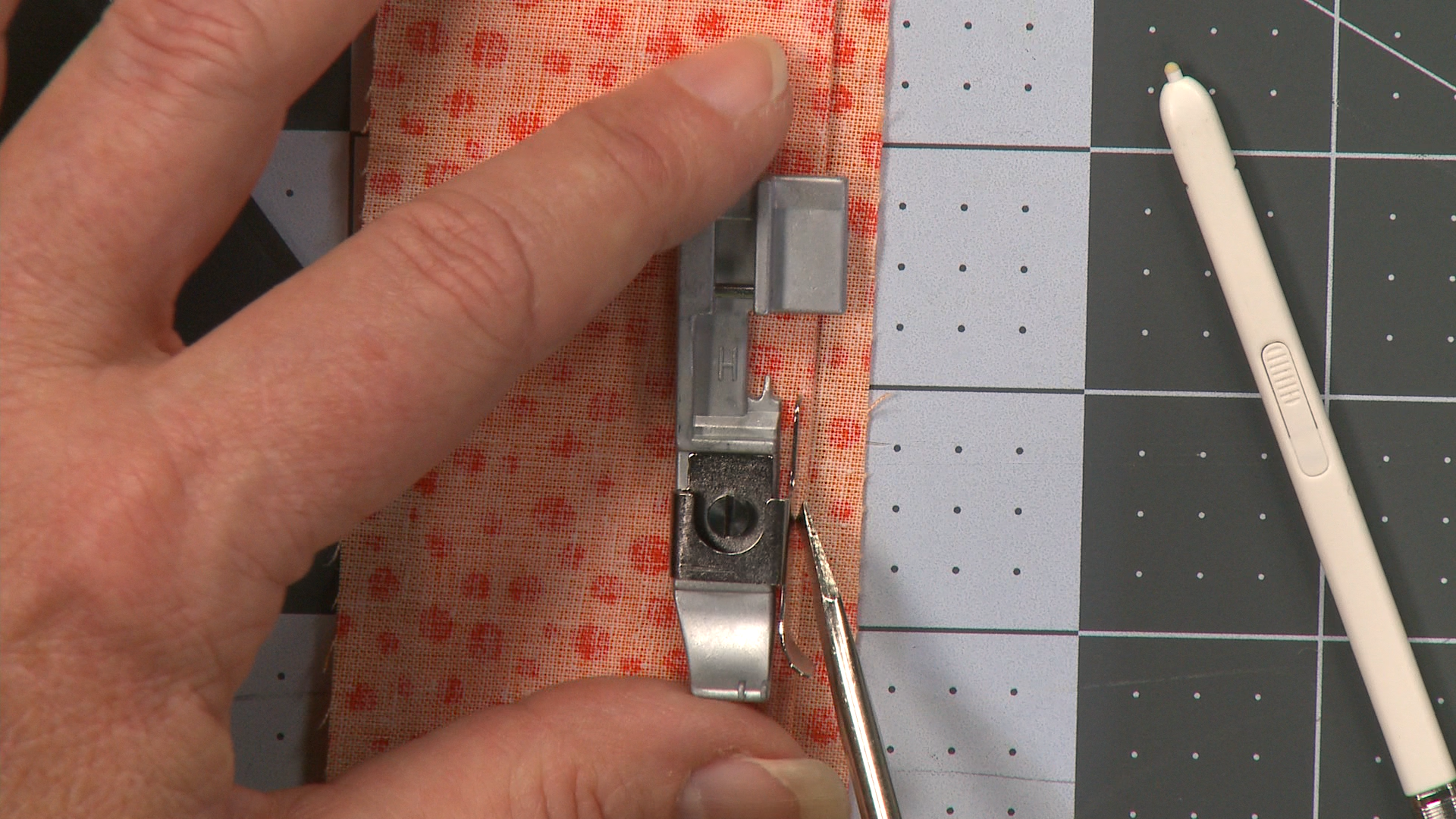 Session 2: Blind Hemming with Your Serger
24:33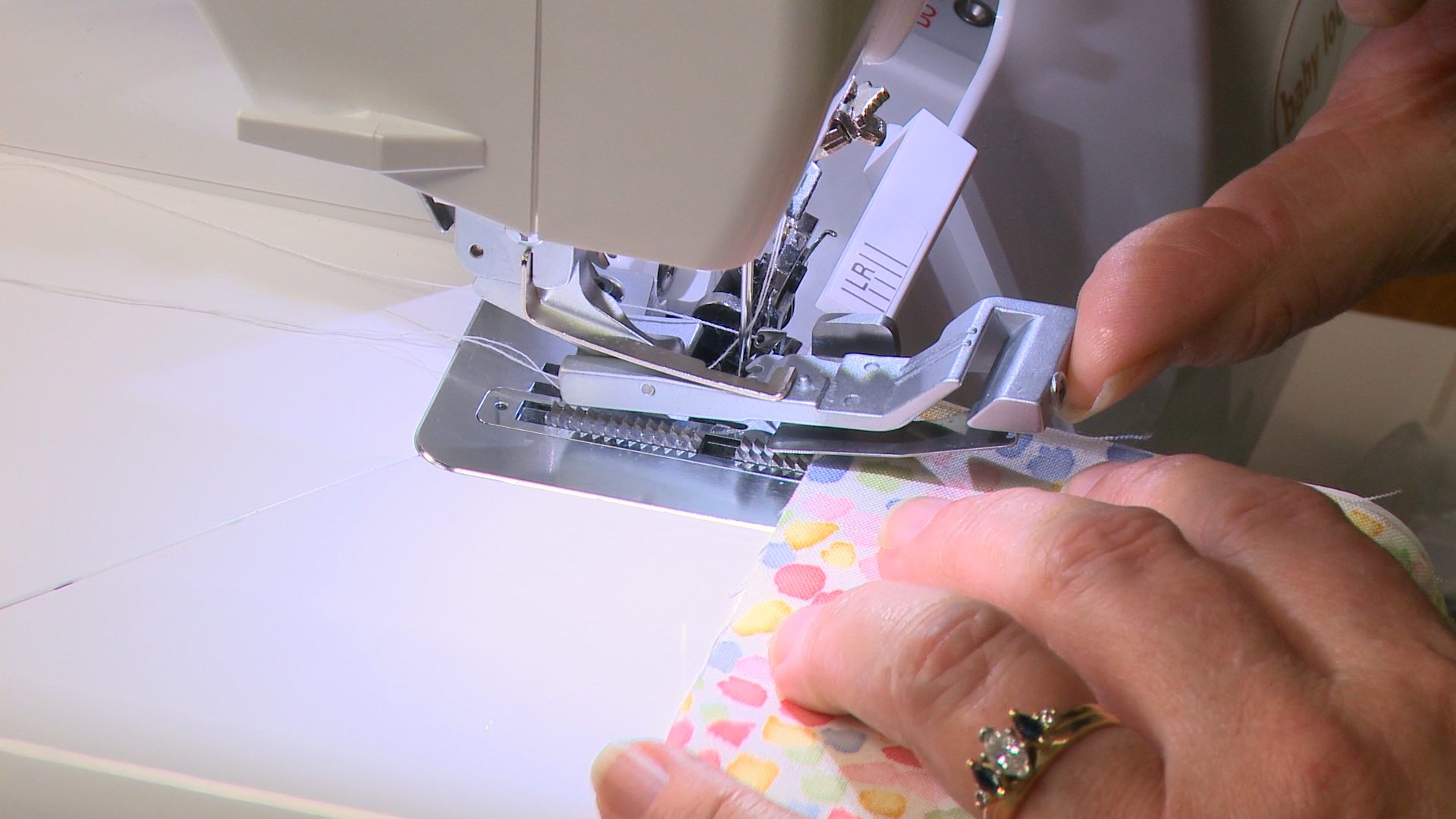 Session 3: Taking Gathering to a New Level
26:05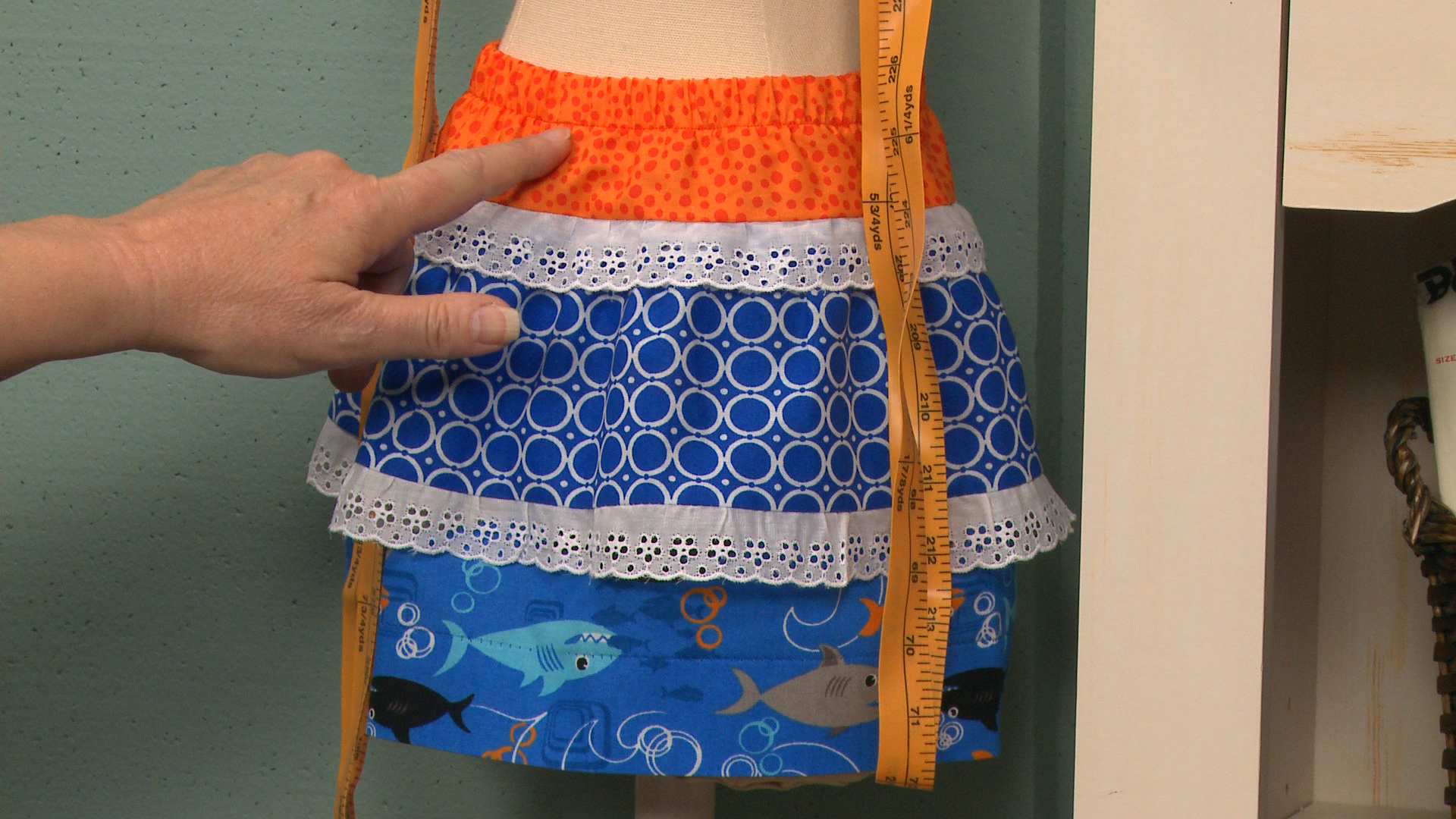 Session 4: Project: Toddler's Layered Skirt
46:12
If you've already started using your serger and are ready to move beyond the basics, this class is for you. Take time to broaden your horizons and learn about the advantages of using accessories available for your serger. In this class I will focus on two workhorse accessories that will make your life easier: the blind hem foot and the gathering foot.
Your instructor, ZJ Humbach, breaks the class into manageable sessions that let you learn these accessories inside and out. There's no need to rush. Take your time and master each session before moving onto the next or come back and review individual sessions as needed. At the end of this class, you'll wonder how you ever lived without these time saving additions for your serger.
Blind Hemming with Your Serger introduces you to the joy of using your serger to do blind hemming. Think how much time you'll save when you can finish the fabric edge and hem in one simple step! You'll learn the ins and outs for using the cousin to your sewing machine's blind hem foot. You'll be surprised at how easy it is to use, and ZJ will show you a simple adjustment that will give your projects a more professional look.
Taking Gathering to the Next Level will move you beyond the basic method of gathering with a serger and add a new dimension to your sewing. A gathering foot makes it faster and easier to gather and ensures a more professional finish. You'll learn four different time saving ways to use the gathering foot: single-layer gathering, gathering and joining simultaneously, gathering and joining with lace, and how to create layers of gathers.
The Bonus Project: Toddler's Layered Skirt puts all you've learned in the previous segments together. You'll make and adorable toddler's layered skirt that features blind hemming, gathering with lace, and joining multiple layers of gathers. ZJ also shows you how to create a fast and easy elastic waistband that requires no casing! The skirt requires no pattern, and you can easily alter it for older children and even adults. Best of all, you can make the skirt in less than half an hour!
Bonus materials available after purchase
How do I know what the Class covers?
Do I have to be a Member of National Sewing Circle to purchase a Class?
How do I purchase a Class?
How do I access/view my Class?
Do I have to take the Class right away?
Is there a limit on the times I can view my Class?
Can I view a Class on my tablet device or mobile phone?
How do I get access to the Bonus Materials for the Class?
How does the Class Q&A Resource benefit work?
Can I print out Class details?
What are PDF downloads?
Are there any system requirements to view the Class video content?
Why do you need my email?
Can I get a refund if I don't like the Class?
How do I contact National Sewing Circle?
Purchase Class
Purchase class and add to your personal library with on-demand video access.
Enjoy on-demand video access to this content anytime, anywhere for the one-time cost below.
You won't lose access, with or without an active current Membership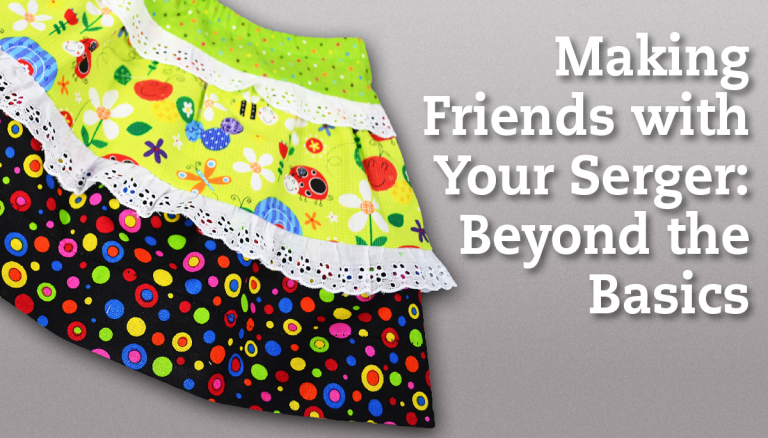 Serger: Beyond the Basics
Serger: Beyond the Basics
Purchase this class for $39.99.