Pattern Alterations: Fixing Fit Issues + DVD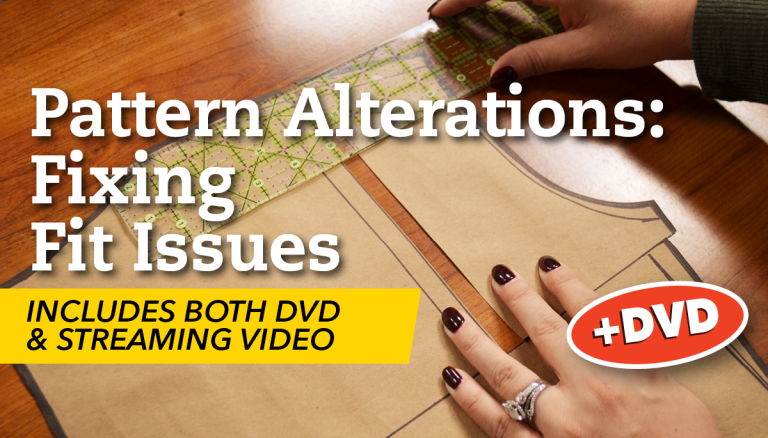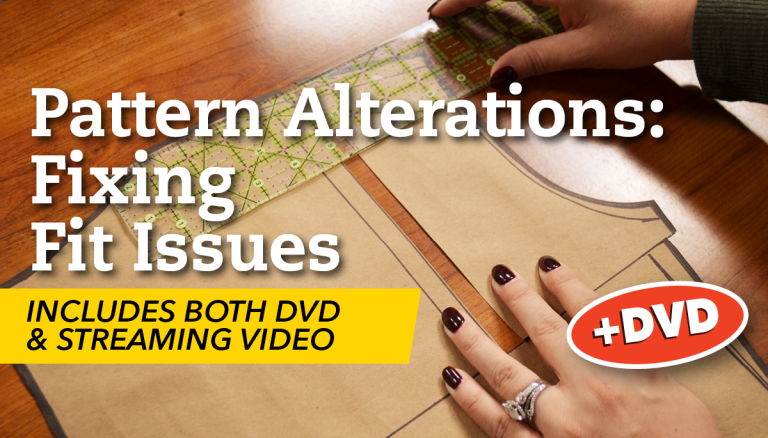 In-depth Instruction; over 84 mins
On-demand video access anytime
Bonus downloadable PDF resources
Access to class Q&A
Available for purchase: $14.99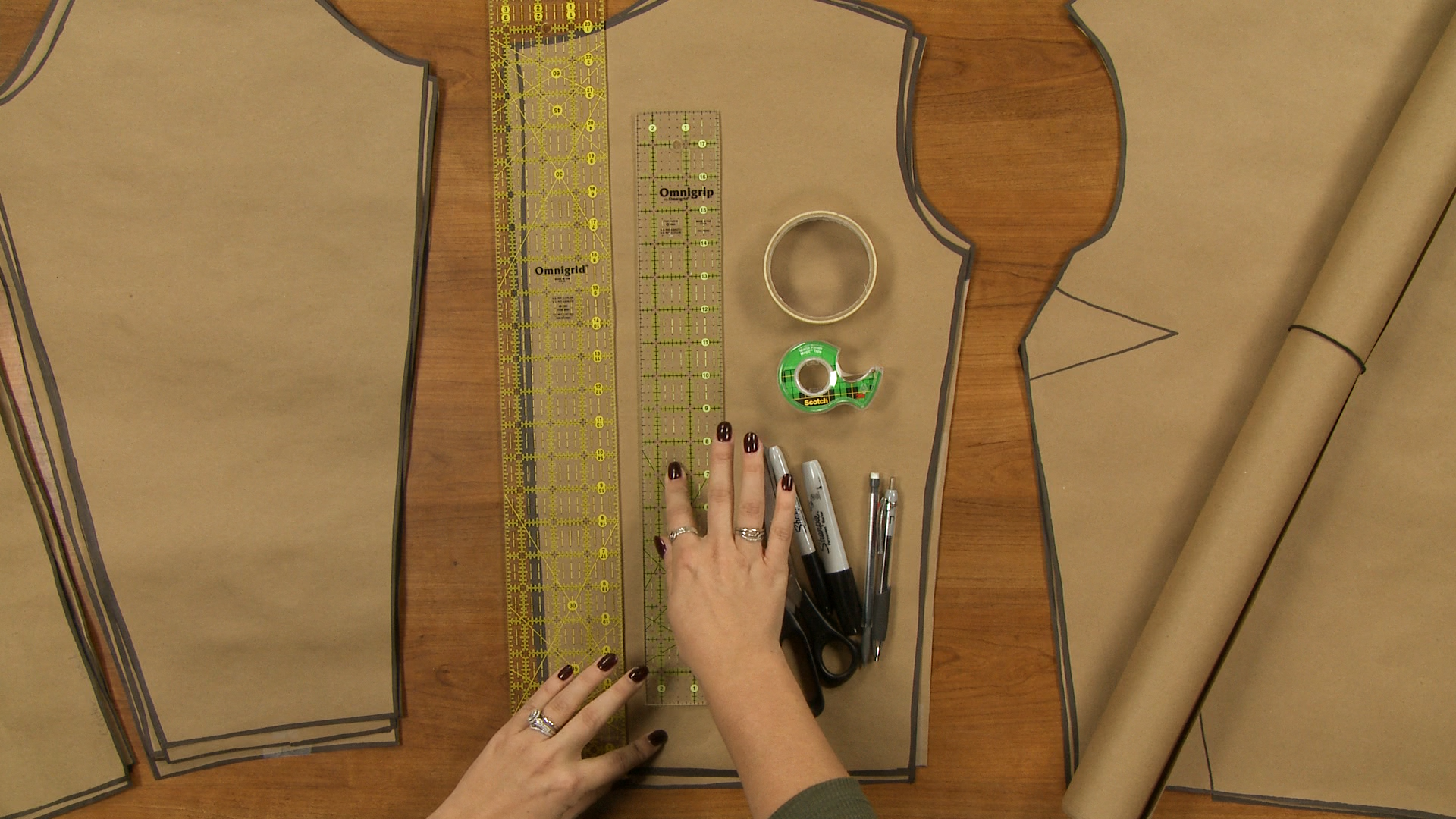 Session 1: Overview & Supplies Needed
5:12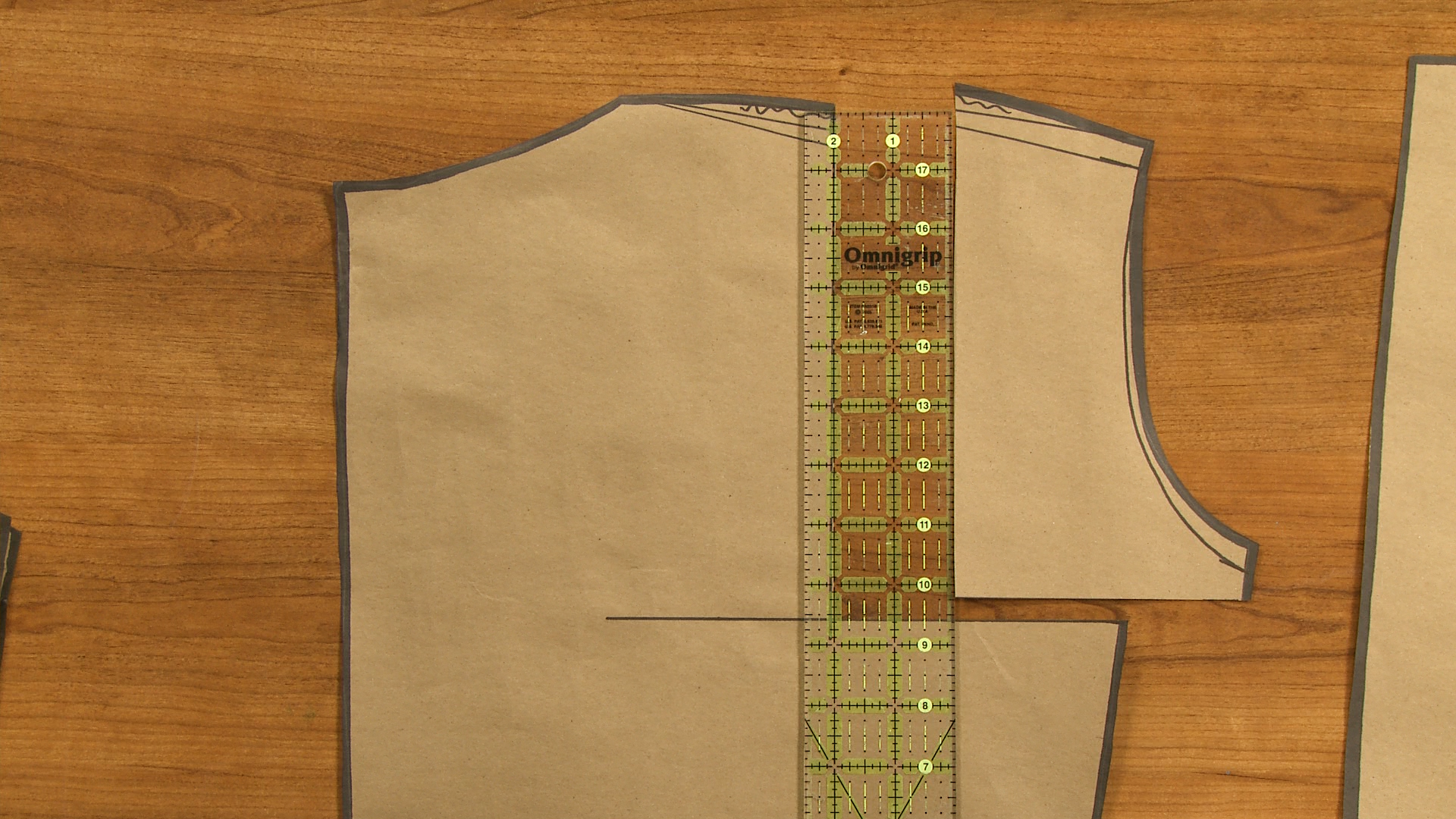 Session 2: Shirt Neckline & Upper Back Alterations
28:41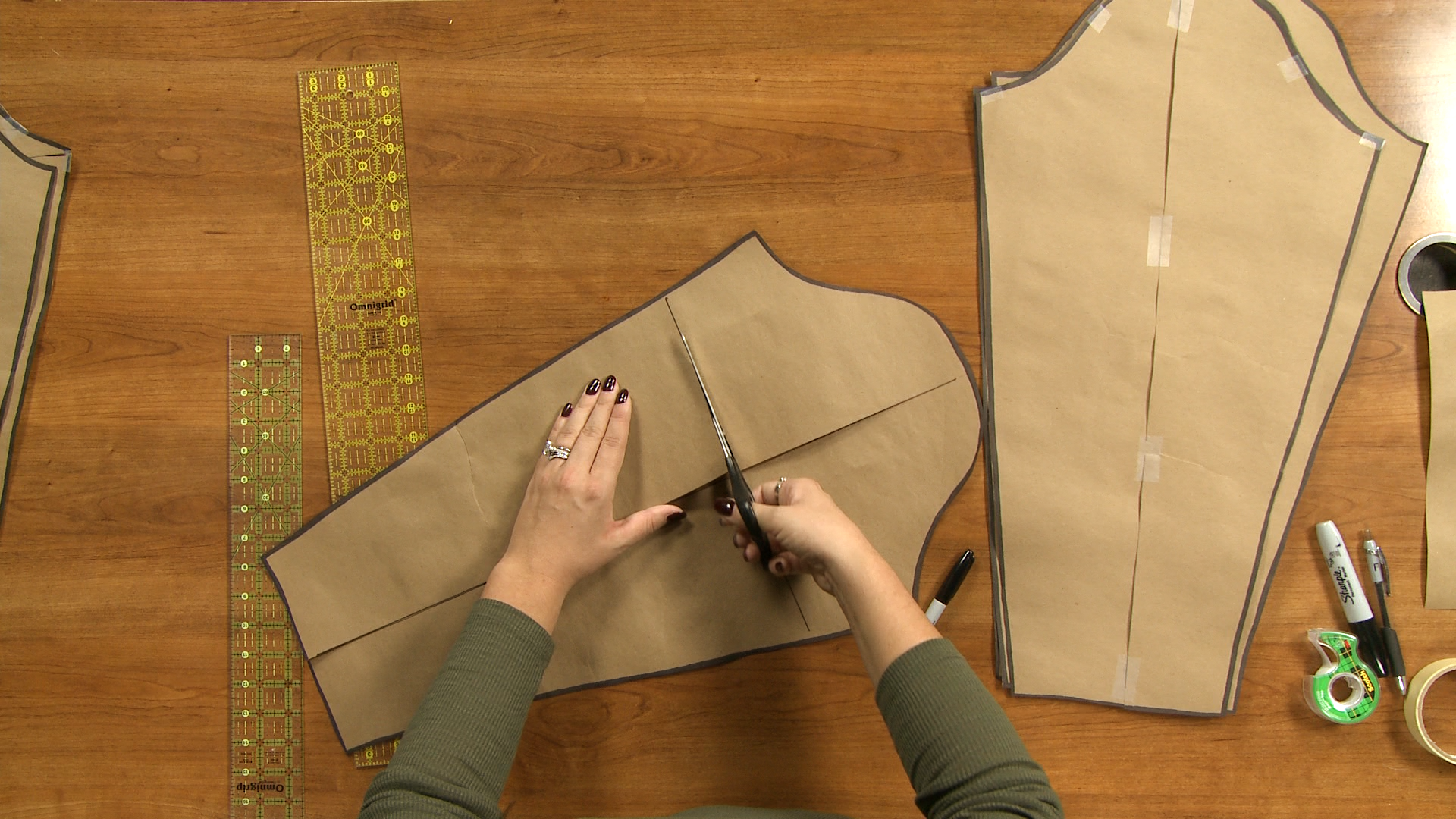 Session 3: Shirt Sleeve Alterations
14:07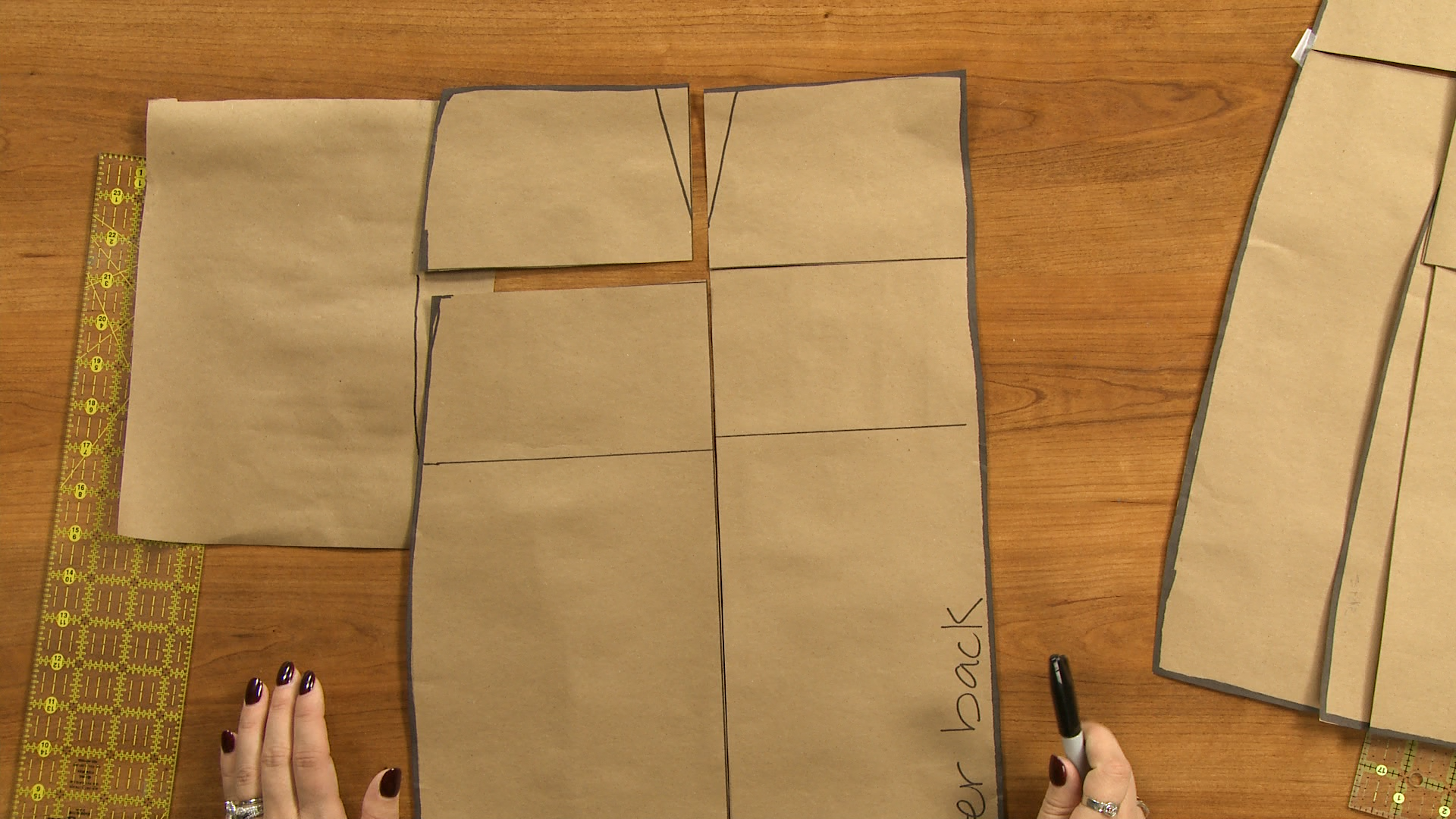 Session 4: Skirt Alterations
18:02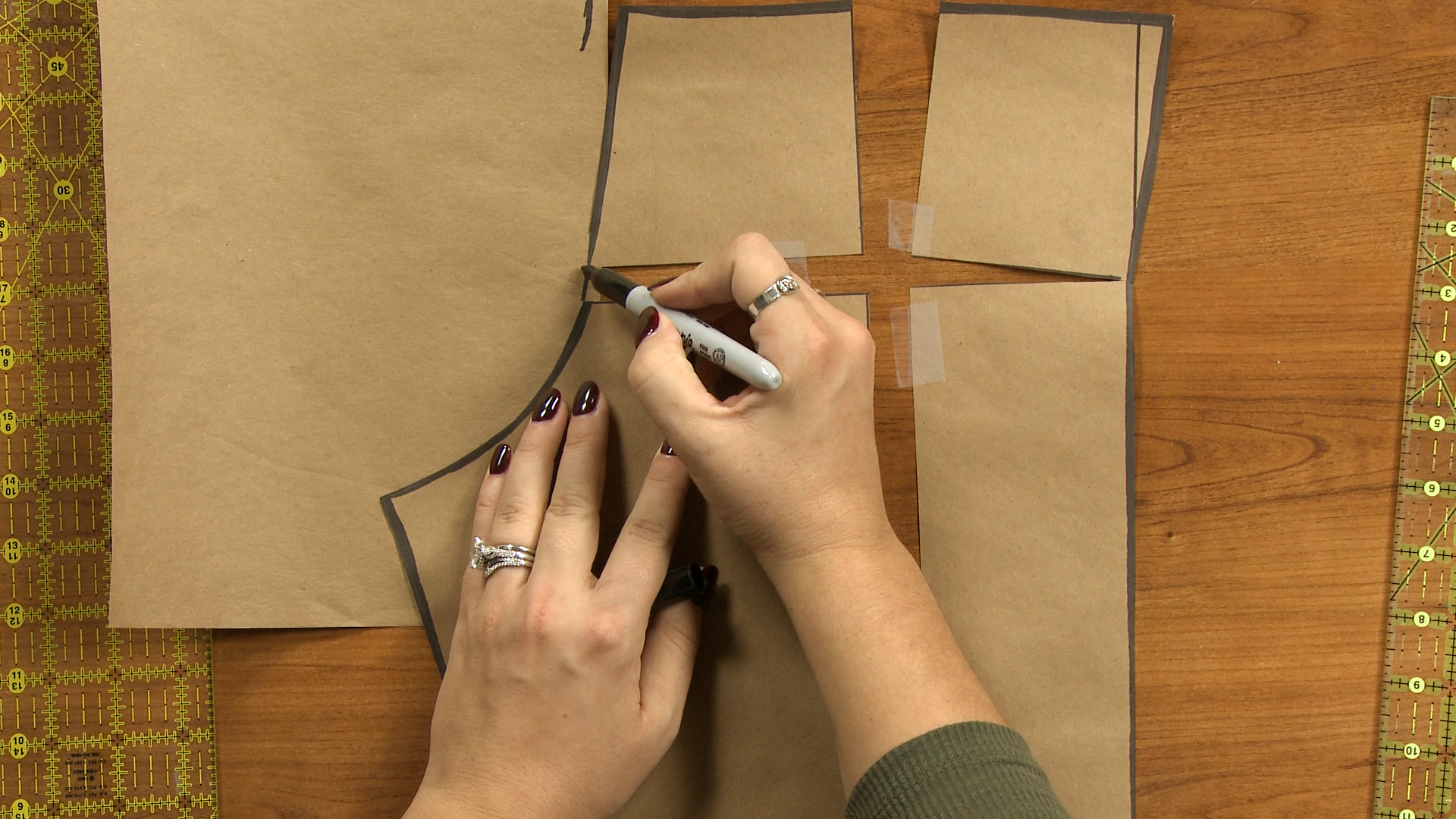 Session 5: Pant Alterations
17:18
Being able to do basic pattern alterations on various pattern pieces and different types and styles of clothing will open the door to many garment projects in your future. Pattern alterations may appear daunting at first, but can be easy to master if you break them down into simple, manageable steps. This video course, produced in conjunction with National Sewing Circle, will teach you how to alter shirt necklines, fronts and backs, shirt sleeves, skirts and pants in multiple ways- all of which will fix different common fit issues.
First, you will learn what tools are needed to perform these basic alterations, including marking pens and rulers. You will also learn about some of the different pattern papers that can be used when drafting patterns and making alterations, including paper for the whole pattern pieces and smaller pieces of paper that may need to be added to the pattern to complete an alteration. National Sewing Circle Instructor Ashley Hough will then begin by teaching you how to alter the neckline of a shirt pattern piece to make it smaller without changing the overall look of the shirt. This helps to fix the fit issue knows as a gaping neckline, where the shirt either hangs too low in the front or falls too far forward when bending over. While your shirt pattern piece may not look exactly like the one being shown in this course, Ashley will show you how to adapt the alteration to whatever type of pattern you are using. You will then learn how to make alterations to the upper back area of a shirt pattern piece.
If it is the shirt sleeves that are giving you a hard time in terms of how they fit, we've got you covered, showing how to make several different shirt sleeve alterations. These include how to make a sleeve larger or smaller in width along the entire sleeve as well as how to make adjustments for larger upper arm areas. The alteration method you will be using in this session of the course is known as the slash and spread. While this method works great for this alteration, it is also something you can master and apply to other areas of garments as well. Once you see how to make the adjustment to the sleeve pattern piece you will then learn what adjustments may be needed in order to make the sleeve fit accurately into the armscye.
Next you will learn how to make various alterations to a pencil skirt pattern. Ashley will cover ways to account for a larger or smaller bottom and a larger abdomen. And finally, you will learn how to make similar adjusts for a larger or smaller bottom on a pair of pants. While skirt and pant alterations can be among some of the trickiest, Ashley will show you how to use simple techniques to make your clothes fit better.
In addition to step-by-step video instruction, this video course provides a downloadable PDF that includes step-by-step photos and instructions for each pattern alteration shown in this course. Use these as added visuals when making all of the alterations taught in this class and you are sure to have better fitting garments.
NOTE: You'll receive this Class video instruction in two forms: As on-demand streaming video (in your NSC Account); and as a physical DVD, mailed to you.
Bonus materials available after purchase
How do I know what the Class covers?
Do I have to be a Member of National Sewing Circle to purchase a Class?
How do I purchase a Class?
How do I access/view my Class?
Do I have to take the Class right away?
Is there a limit on the times I can view my Class?
Can I view a Class on my tablet device or mobile phone?
How do I get access to the Bonus Materials for the Class?
How does the Class Q&A Resource benefit work?
Can I print out Class details?
What are PDF downloads?
Are there any system requirements to view the Class video content?
Why do you need my email?
Can I get a refund if I don't like the Class?
How do I contact National Sewing Circle?
Purchase Class
Purchase class and add to your personal library with on-demand video access.
Enjoy on-demand video access to this content anytime, anywhere for the one-time cost below.
You won't lose access, with or without an active current Membership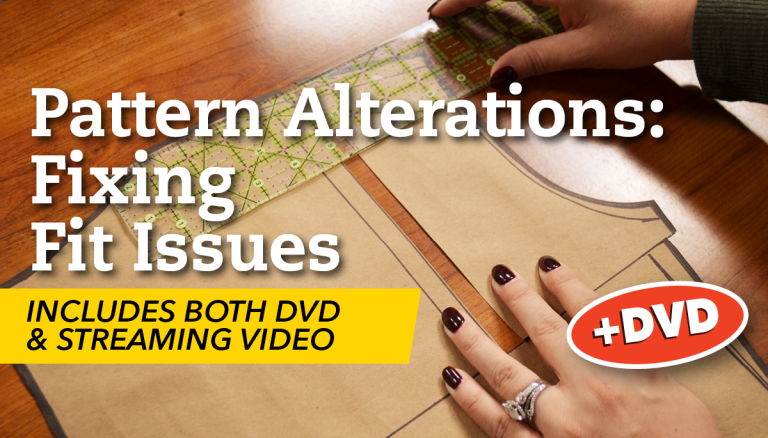 Pattern Alterations: Fixing Fit Issues + DVD
Pattern Alterations: Fixing Fit Issues + DVD
Purchase this class for $14.99.