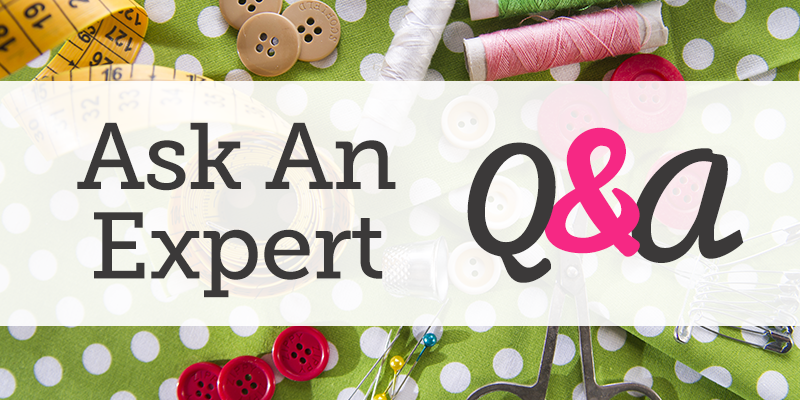 I'm looking at getting an embroidery machine for my birthday in a few months. I would like something I can add designs to, but not sure which is best. Would you be able to recommend some?
Submitted via Facebook

Hi! There are many different brands and models of embroidery machines available on the market today. When it comes to choosing the best one, you want to consider how often you will be using it, what your skill level is, and how much you are willing to spend on it.
To find what machine will work best for you I would recommend going to a brand's website and looking through their options. For example, this site shows how you can sort through the machines based on your skill level and what features you may want it to have. Once you have narrowed down your choices a bit you can go to a dealer and try out the machine before you buy it.
Hope that gives you some direction!

Ashley
Do you have a sewing question you'd like answered by an expert? Email your question to editor@nationalsewingcircle.com or reach out to us on Facebook.
Please note: questions may be edited for clarity and relevance.