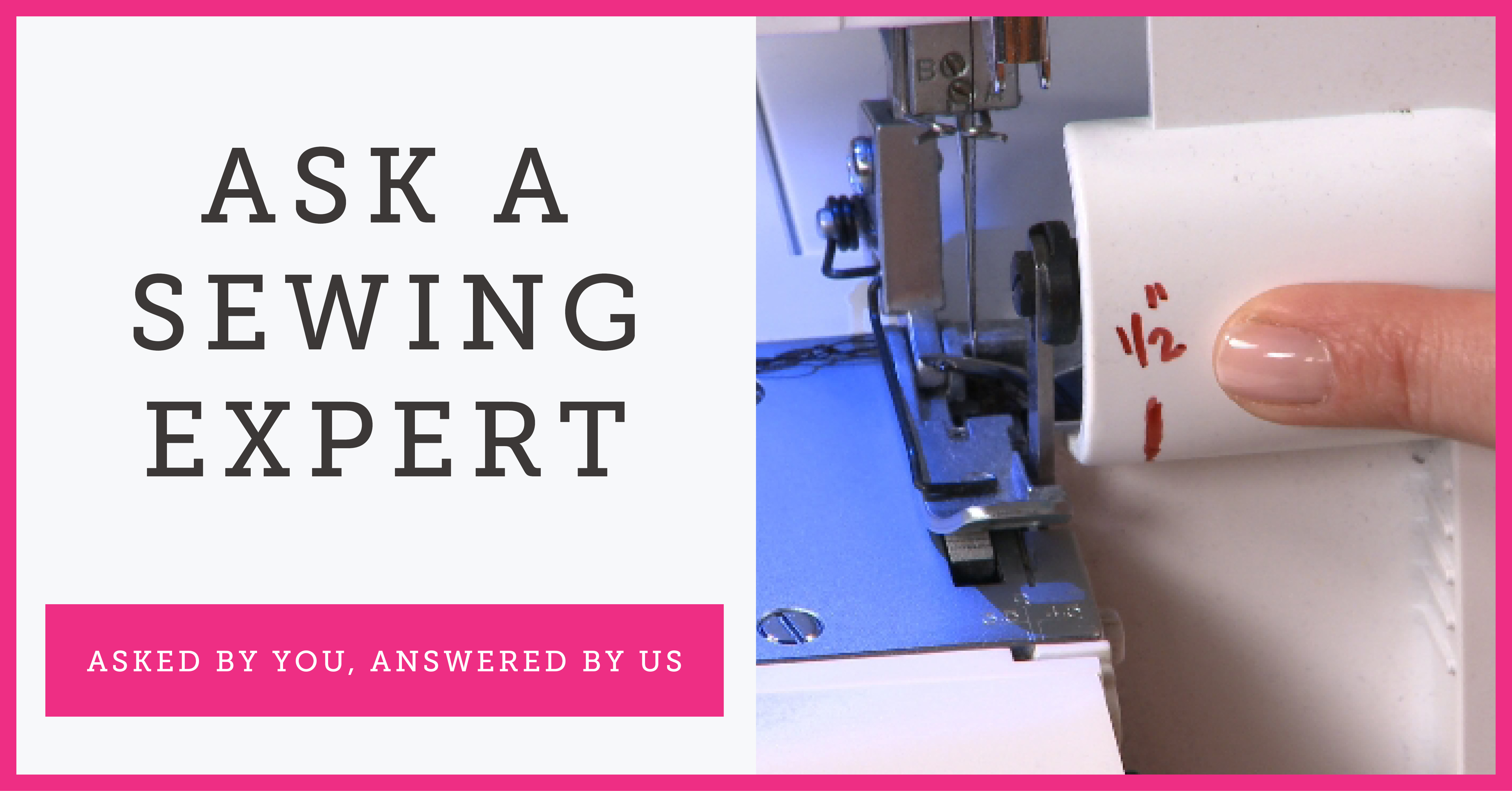 Question
I am a new owner/user of a serger. I want to entirely use a serger to make my next project, specifically learning to sew and cut off fabric using the 1/2″ seam. Is there an easy way for me to edit the instructions so they are 100% serger friendly? Or maybe the serger instructions are available somewhere else?
Submitted via email
Answer
If you've never used a serger before they can be intimidating. From the multiple thread spools on the top, to loopers instead of a bobbin on the bottom, there's much about a serger that differs from a conventional sewing machine. For you, the only real change you would need to make is to the seam allowance, given that the pattern incorporates a standard 5/8″ seam allowance. I believe you can adjust the seam allowance on the serger to whatever seam allowance you want to use- meaning your pattern can be used as is.
Hope this helps,
Ashley
Related:
Serger Seam Allowance
How to Use a Serger: Tips for Beginners

Do you have a sewing question you'd like answered by an expert? Email your question to editor@nationalsewingcircle.com or reach out to us on Facebook.
Please note: questions may be edited for clarity and relevance.