Halloween is right around the corner, which means it's time to start thinking about costume ideas for your kids! While there is always the option to buy a costume, making one can be so much more fun. Especially when the costume is easy enough for kids to help with the creating!
There are many Halloween costume ideas out there that can be made quickly, on a budget, and with easy to find supplies (both sewn and no-sew). Here are a few of my favorites!
Want more Halloween costume ideas? Check out 10 Quick DIY Halloween Costume Ideas
1. No-Sew Spooky Skeleton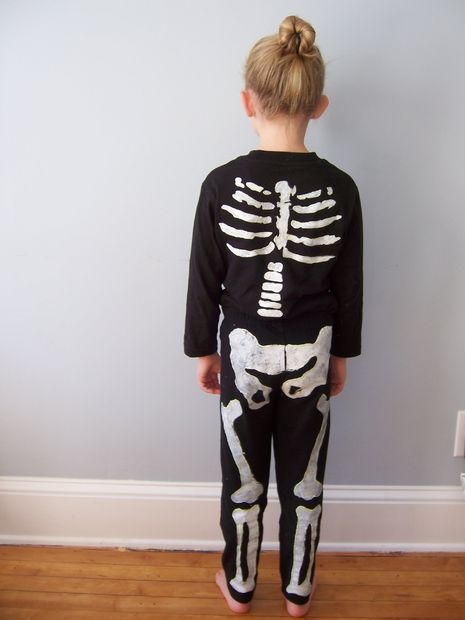 Several images come to mind when people think of Halloween, and skeletons and mummies are two of the most iconic ones.
You can get the kids involved in making an easy skeleton costume using just black sweatpants and sweatshirt, fabric paint, and freezer paper. No sewing involved, and just a little bit of drawing skills needed. Check out this tutorial for the complete how-to!

2. Fabric Strip Mummy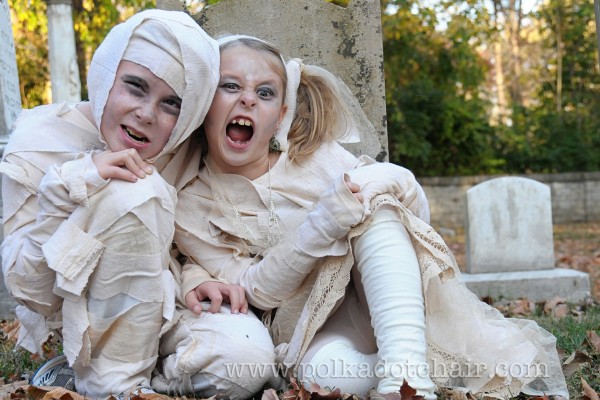 A mummy costume can also be pretty easy to put together with strips of white or off-white fabric or bandages. However, there are lots of ways to dress them up and make them personalized to your little one. Try incorporating vintage lace, tulle, or even some sparkle for a bit of bling. Check out this blog for more ideas and tips on how to make an awesome mummy this year.
3. Upcycled Owl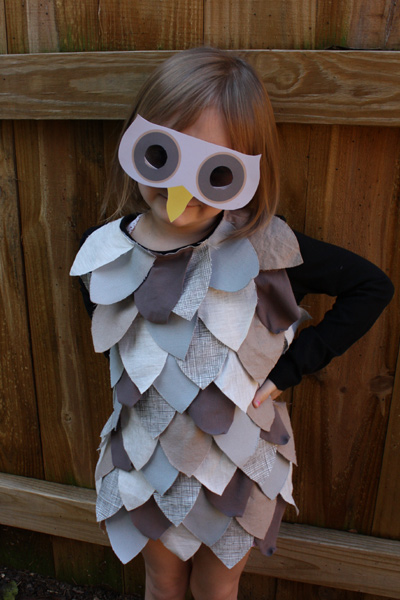 Animals are always popular costume ideas with kids, and these days owls are pretty trendy. There are many variations of owl costumes that can be made using only a few supplies and some existing pieces of clothing.
This particular owl is made using an old t-shirt and some leftover fabric cut into feather shapes. The feathers can be stitched in place over the base layer, or if you're short on time, permanent fabric glue will also do the trick! Visit this blog for more steps to completing the costume, plus a free download of the owl mask.
4. Pretty Tutu Costumes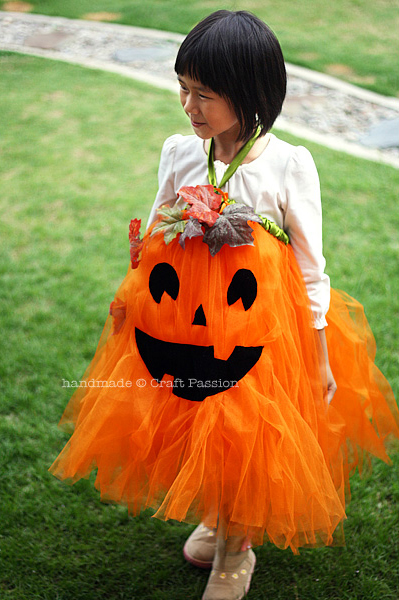 Tutus are always a favorite option for little girls, and a great choice if your little one would like to be involved in making them since many of the styles require little to no sewing.
And these days a tutu isn't just a simple fluffy skirt – there are countless ways to give your tutu a fun theme! Like this idea for a sweet pumpkin tutu – no sewing required!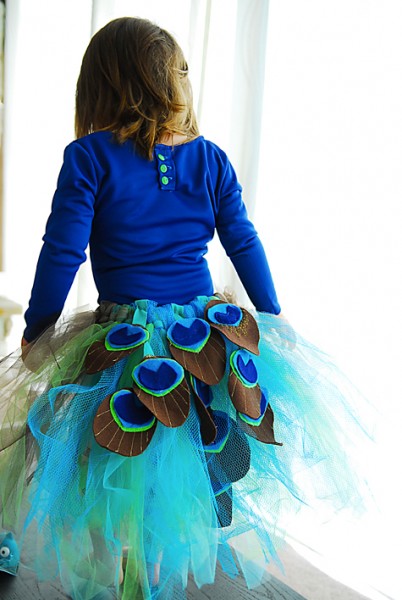 Or this adorable peacock tutu costume idea. What little girl wouldn't love to wear this? (Even outside of Halloween!) Check out this link for the tutorial (some sewing required).
5. Easy No-Sew Costumes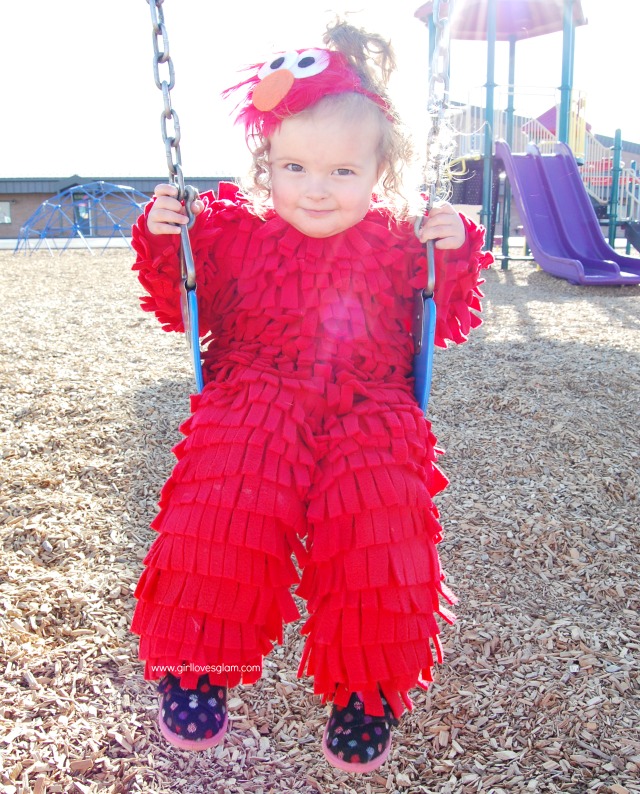 If you're thinking you don't have enough time to sew a Halloween costume this year, no-sew costumes are the way to go. McKenzie at Girl Loves Glam shows us two super cute costume ideas that can be made with no sewing involved and very little cost.
This cute Elmo can be made using a pair of red sweatpants, a sweatshirt, some felt, and a little fabric glue – visit this link for the how-to.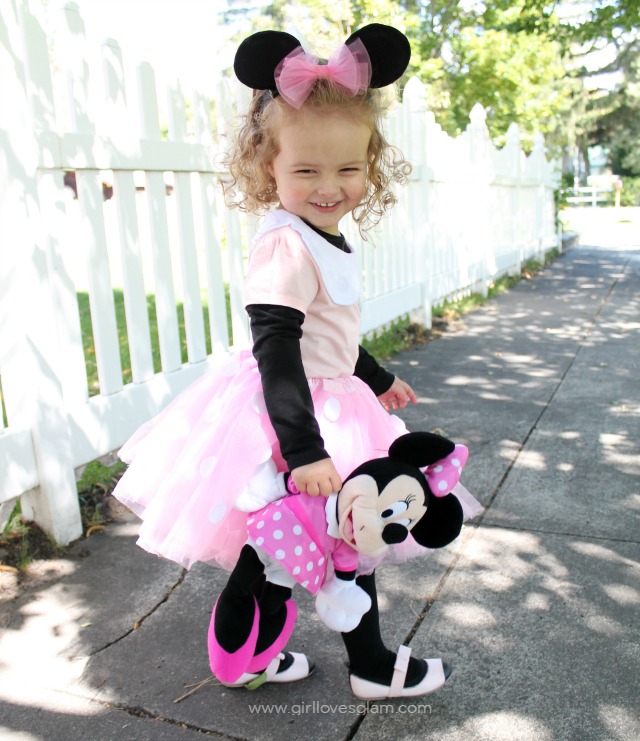 Or this cute Minnie the Mouse costume requires only a pink sweatshirt, a couple of different types of fabric, and some fabric glue. Then she can be dressed up with accessories like black tights, pink shoes, and white gloves. Check out this link for the tutorial.
Interested in a quick tutu tutorial? We've got one right here!
With so many fun ideas for easy, made-on-a-budget costumes, you'll have costumes for many years to come! Which one will you try this year?
Here are the links for each tutorial:
Freezer Paper Skeleton Costume – Instructables.com
How to Make Mummy Costumes – Polka Dot Chair
Last-Minute Kids' Owl Costume – Alpha Mom
Halloween: No Sew Pumpkin Tutu – Craft Passion
DIY Peacock Costume Tutu Tutorial – Andrea's Notebook
DIY No Sew Elmo Halloween Costume – Girl Loves Glam
DIY No Sew Minnie Mouse Costume – Girl Loves Glam
Want more Halloween costume ideas? Check out 10 Quick DIY Halloween Costume Ideas
Get in touch! Leave a comment or email editor@nationalsewingcircle.com.