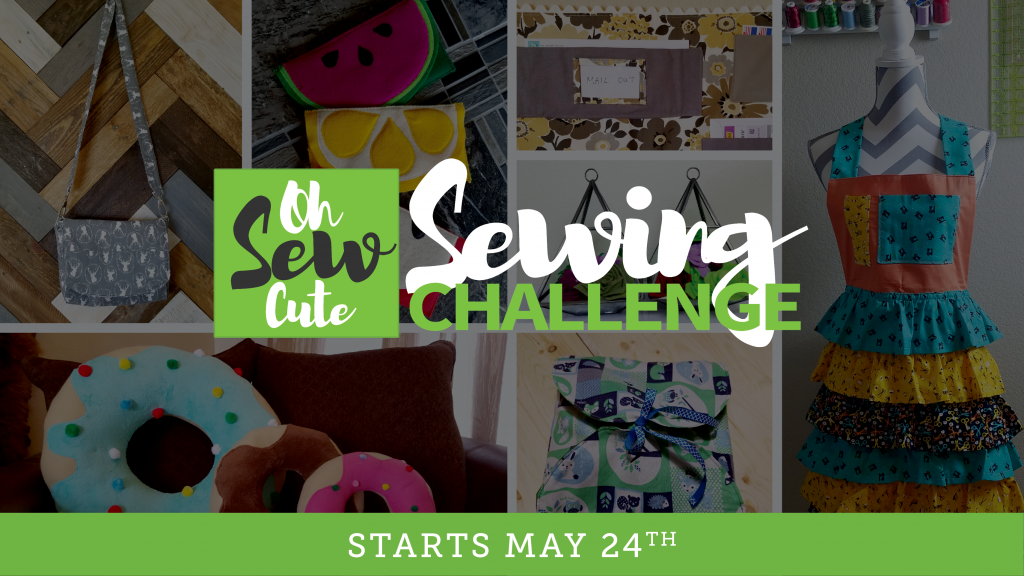 Many of you may recognize Ashley Hough as a frequent face around National Sewing Circle. When she's not instructing sewing tutorial videos or drafting up fun project ideas, she can be found hosting our monthly live Q&A sessions where they talk all sewing, all the time. Ashley will also be hosting our next sewing challenge!
Before things officially kick off with the challenge, we wanted to sit down with Ashley to learn more about what makes her tick (or rather, stitch!). If you haven't yet already, make sure to join the Oh Sew Cute Sewing Challenge where you can join Ashley for nine weeks of fun and easy sewing projects you're sure to love!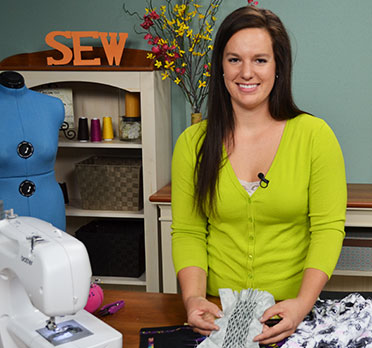 National Sewing Circle: How long have you been sewing, and who taught you how to sew?
Ashley Hough: I've been sewing for about 20 years and my Mom taught me how to sew.
NSC: What was your first sewing project?
AH: My first project memories of sewing were helping my Mom cut out, pin, and sew flannel work shirts for my Dad.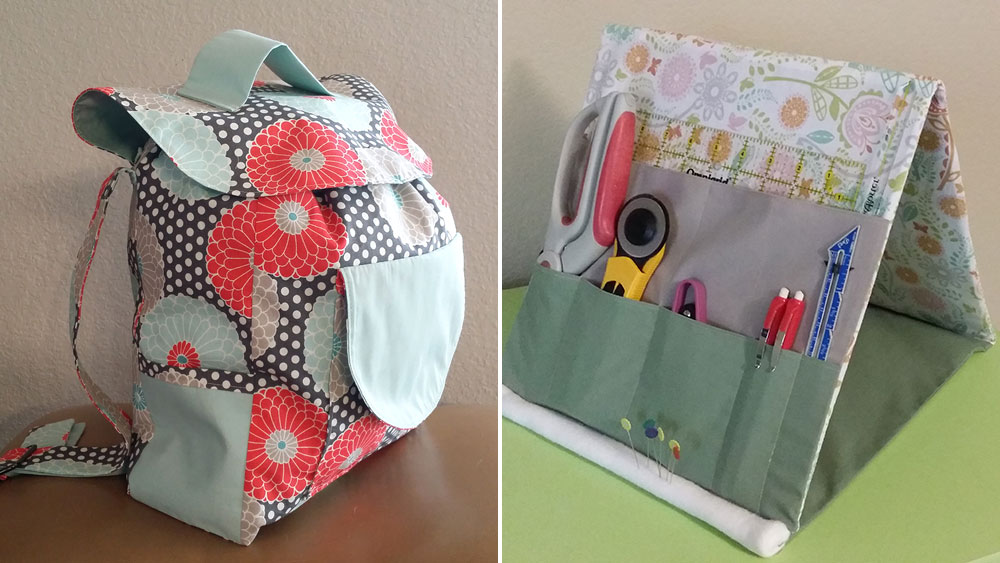 Backpack and sewing tool caddy designed by Ashley. Check these patterns out in the National Sewing Circle Shop!
NSC: What do you like to do when you're not sewing?
AH: When I'm not sewing I still like to do crafty things – anything from crocheting to woodworking.
NSC: What project have you been most proud of?
AH: Sewing my wedding dress is the project I am most proud of. Also, the bridesmaid dresses and the shirts and vests for my husband and the groomsmen.
Related blog: My Sewing Story: I Sewed for My Entire Bridal Party
NSC: What kind of sewing machine do you have?
AH: I have several machines that I use, including a Brother, a Pfaff, and Husqvarna Viking, and then I have an old Singer and a Morse machine that are for decoration. The machine I sew on most often though is my Brother SQ9050.
NSC: What's your sewing room like?
AH: Honestly, my sewing room is a bit of a mess. I haven't completely set it up since we moved and there is still a corner of the room that is full of boxes! But I still know where everything is! I have a large cutting table in the center of the room, a separate table for my sewing machine, and all of my thread hanging on the walls.
NSC: Describe your dream sewing space.
AH: I actually have pretty close to a dream sewing space right now. It's a large room with plenty of space for my sewing table, a large six foot cutting table in the middle of the room, and plenty of cube storage for all of my fabric and supplies. I suppose in a dream sewing space I would have more fabric so I always had exactly what I needed!
Related blog: 5 Clever Ideas for Storing Your Sewing Supplies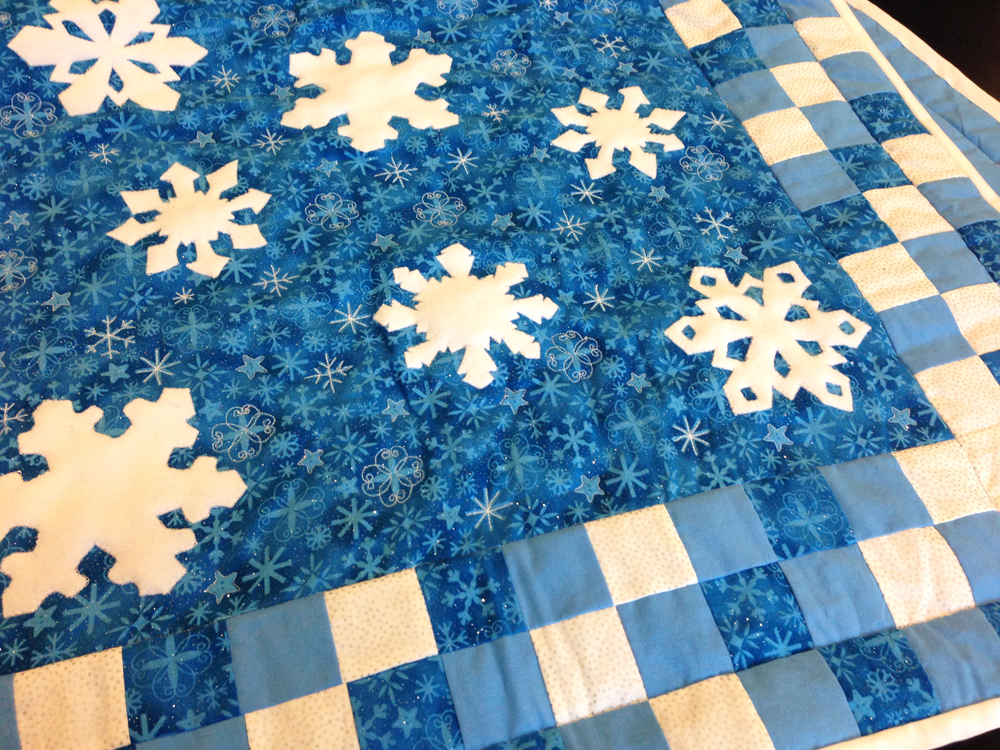 Wintery quilted wall hanging designed by Ashley. Get the pattern here.
NSC: What's your favorite type of fabric to work with?
AH: Cotton is my favorite fabric to work with. It's very versatile, comes in hundreds of colors and prints, and I can make anything from garments to home décor to quilts.
Related article: Sew a Wintery Quilted Wall Hanging
NSC: What's a new technique or trick you learned recently?
AH: Recently I've been learning more about older hand sewing techniques like smocking. I knew how to do basic smocking before, but learning how to design and stitch more complicate Canadian smocking designs has been fun. They can be tedious, but they are gorgeous when done!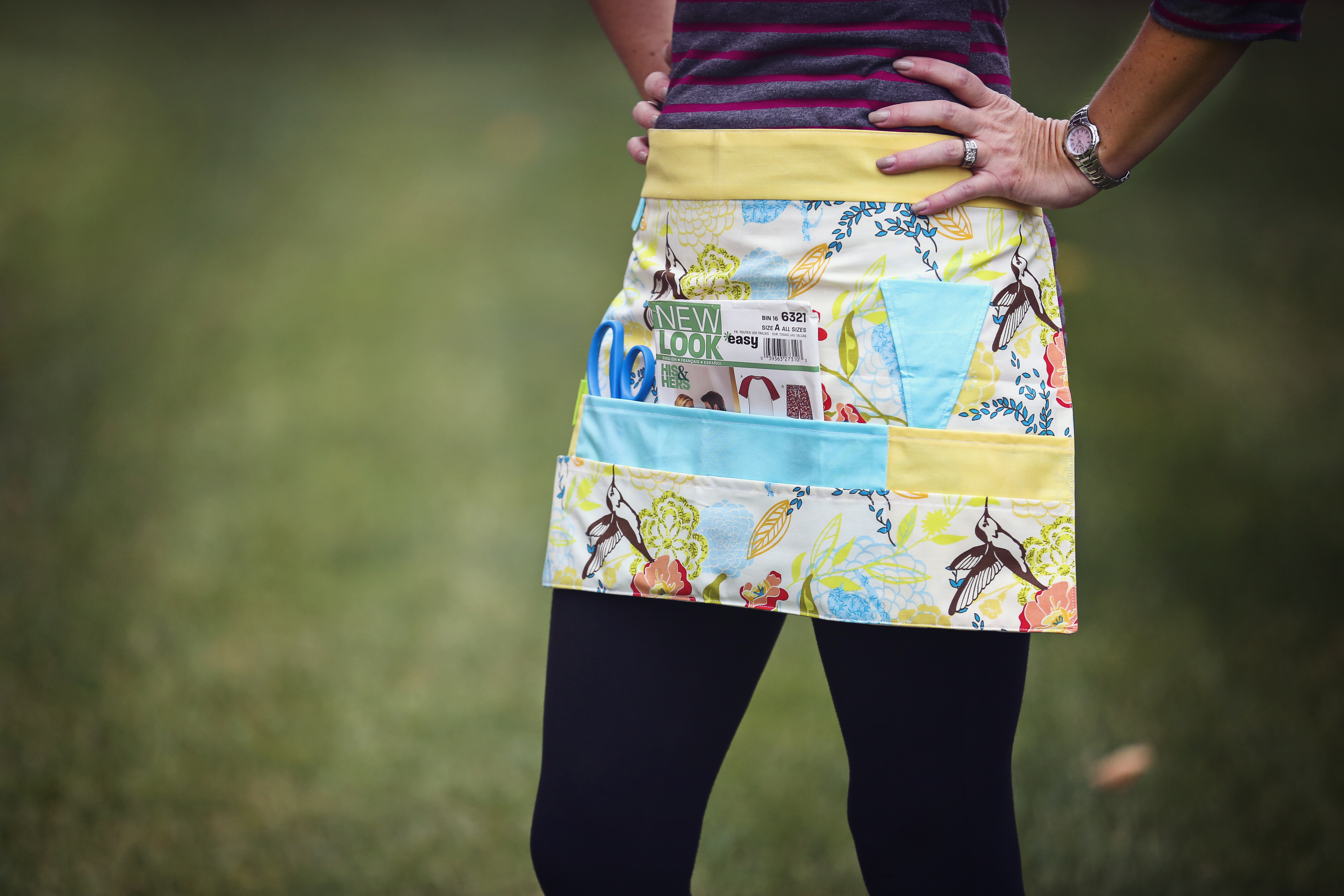 Handy craft apron designed by Ashley. Get the pattern here.
NSC: What sewing tip has changed your life?
AH: I don't know if this was a life changer, but it was the one tip that definitely changed my sewing and the level of professionalism my garments and projects have. When I was younger, I was always in such a hurry to finish a project that I never finished any seams. My Mom gave me the tip that my garments should always look as good on the inside as they do on the outside and that has forever changed the way I sew.
NSC: What would you say to someone who's just getting started in sewing?
AH: Don't be afraid to make mistakes! This is how you learn and get better. It doesn't matter how long you have been sewing, you will probably still make a mistake at some point (I know I still do!). As long as you learn from it and grow as a sewer it was a good mistake to make.