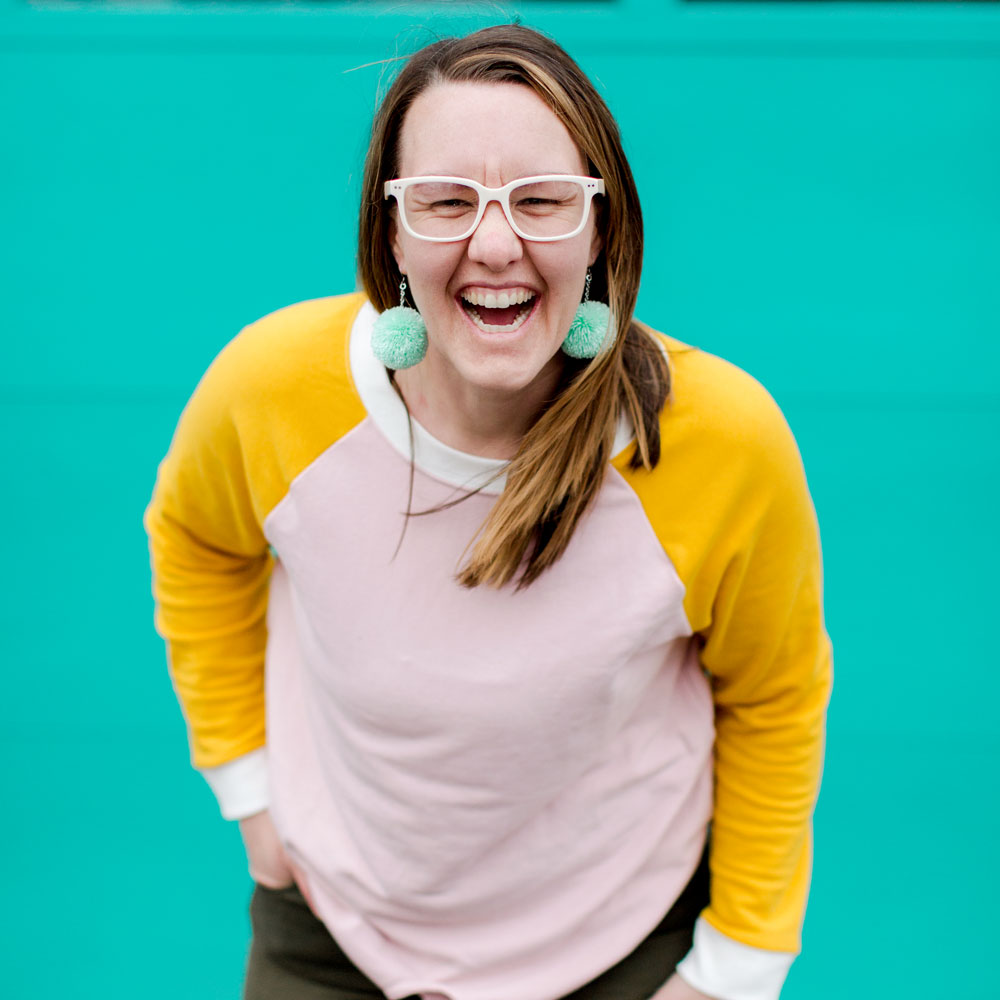 Meet Emily of Oh Yay Studio! National Sewing Circle is proud to partner with Emily on sewing challenges and fun LIVE Events. Emily has worked with National Sewing Circle to create Activity Pages for Quilters and Sewers, Easy Sew: Cute and Colorful Custom Pillow Series, and our past "Oh Sew Simple Sewing Challenge"!
Be sure to check out Oh Yay Studio on Instagram, Facebook, Pinterest, and Twitter
How long have you been sewing, and who taught you how to sew?
My Mom taught me to sew at a young age. She had a HUGE sewing room filled with piles of fabric, containers of buttons, rows of thread, and zippers galore. I fell in love with the colors and textures and watching her transform fabric into things I could wear; She used to make ALL of my clothes until I embarrassingly realized that not everyone's mom made handmade clothes (although I still regret asking her to stop sewing me everything).
What was your first sewing project?
I remember my Mom teaching me how to make Pajama pants as a kid. When I was little and had friends over for a sleepover, she would grab all the girls at the beginning of the night, take them into her sewing room ann let them pick out a piece of flannel…then an hour or so later, she would emerge with a brand new pair of PJ pants for my friends! I remember how my friends LOVED it. I still have college friends that have their "JILL" PJ pants and adore them.
What do you like to do when you're not sewing?
I love making things and baking. I am a doer and dreamer, so I always have ideas flowing to either make or taste! :)

What project have you been most proud of?
I was contacted by Sony Pictures to help make some costumes for the home release of the movie Hotel Transylvania 2. I designed and pulled off sewing 6 costumes on a crazy tight deadline and I am still smiling from the experience! :)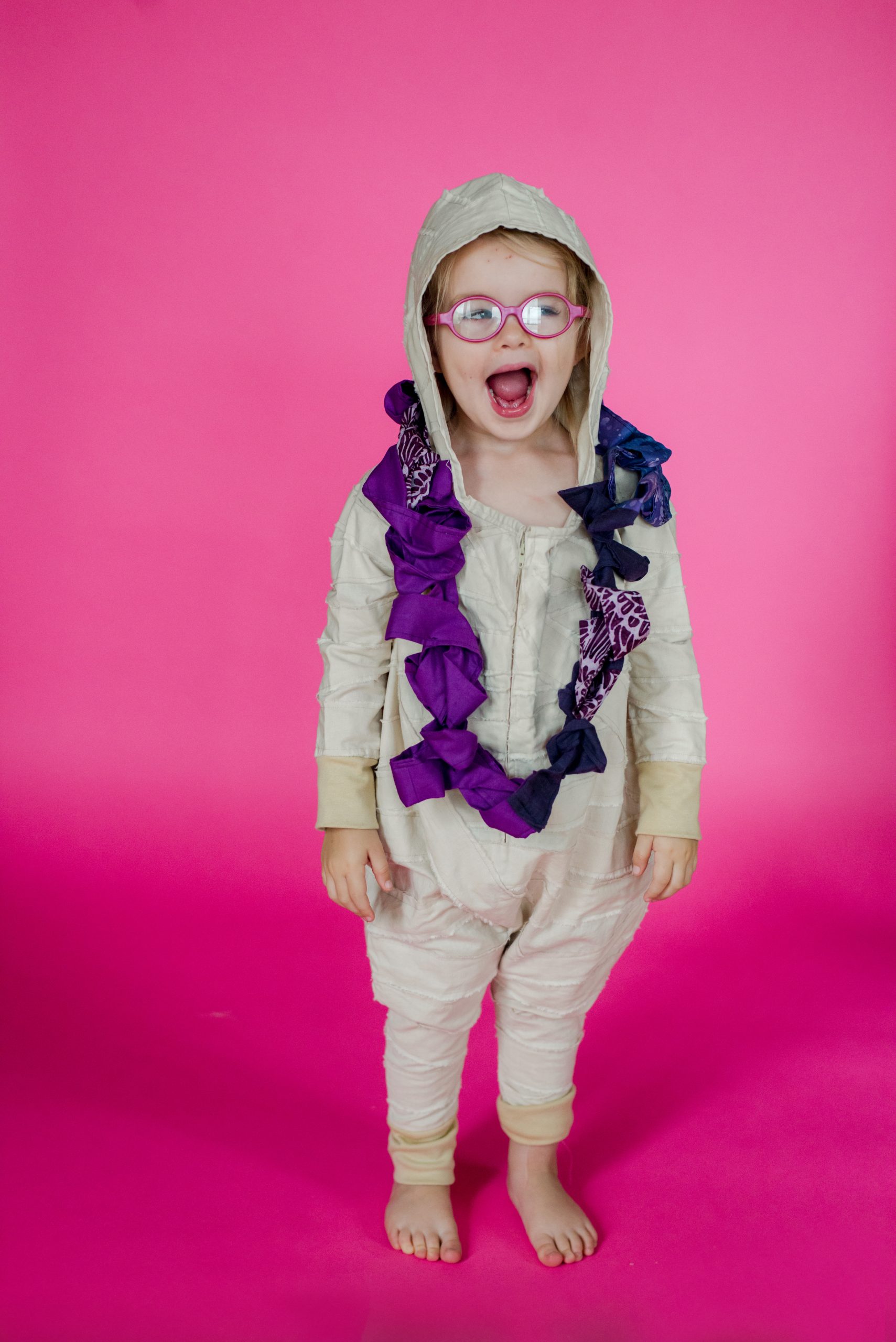 What kind of sewing machine do you have?
Only the best: A JANOME! :) The Janome 9450 and it's a dream!
What's your sewing room like?
Wellllll, my studio usually contains no less than 4 unfinished projects lying around and is also has EVERY other making supply in it: glue guns, photography equipment, a laser cutter, a heat press, my computers and loads and loads of sequins, glue, x-acto knifes and MORE!!! It's an all-encompassing work space for me! AND, I often, my machine is upstairs to our kitchen table so that I can sew while my 4 year old daughter is running around the house playing.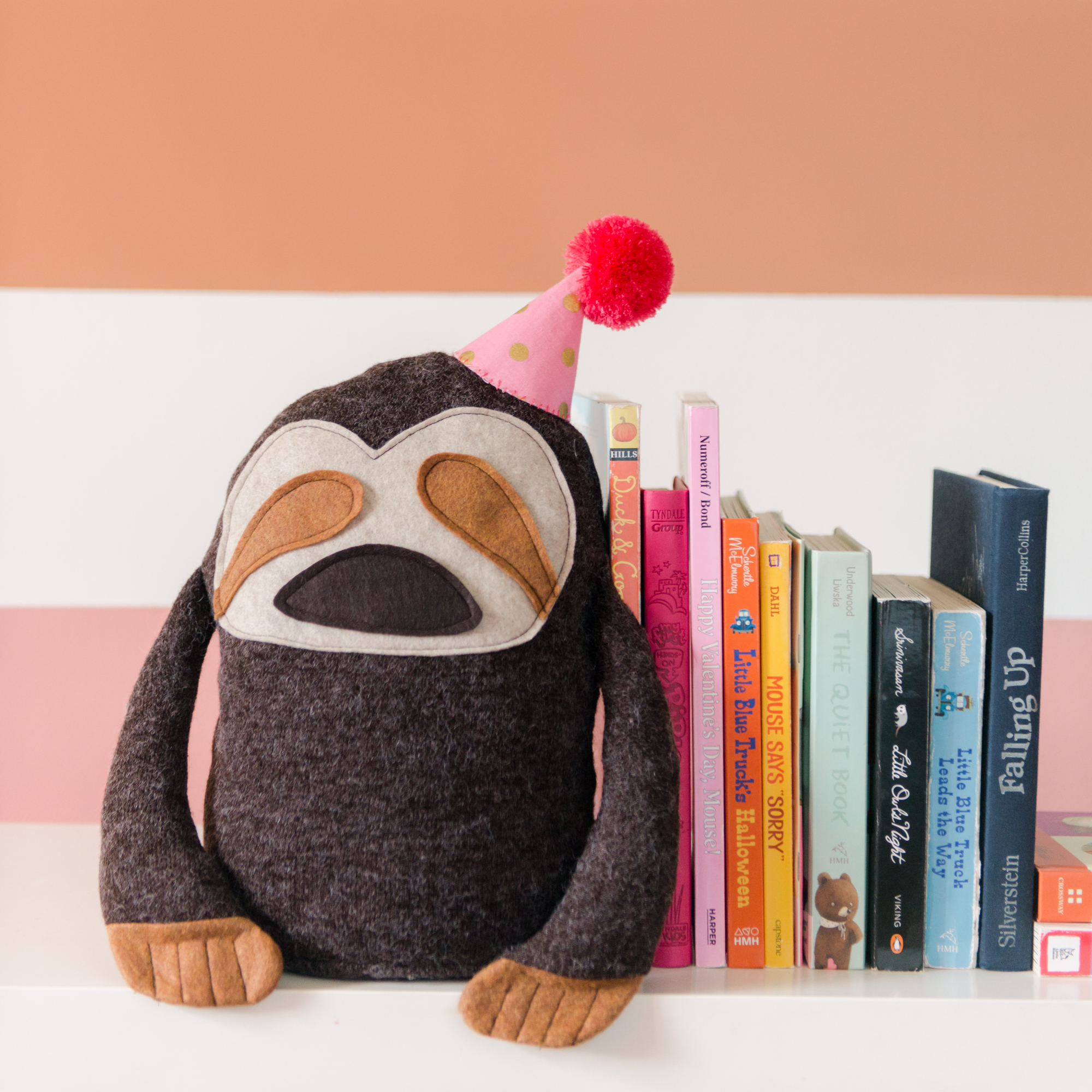 Describe your dream sewing space.
Lots of windows, lots of color, many floor to ceiling cabinets + drawers + cubbies. A huge desk, a GIANT cutting table, an ironing board that NEVER has to be put away and lots and lots and LOTS of color. Oh, and a coffee bar, endless supply of chocolate and a big TV to stream my fave shows/movies obviously!
What's your favorite type of fabric to work with?
I LOVE LOVE LOVE felt! Like real, 80% (or more) wool felt! The texture and colors are just divine!
What's a new technique or trick you learned recently?
I learned how to interlock seams (I did it on my daughters curtains in her room). I'm unsure if it's a "real" technique but it is in my eyes because it allowed me to complete the project with the goal in mind. I basically ironed a 1 inch strip of each fabric going in opposite directions, and then sewed them together after "interlocking" them so that neither the right side nor the wrong side had a raw edge. :) Worked like a charm!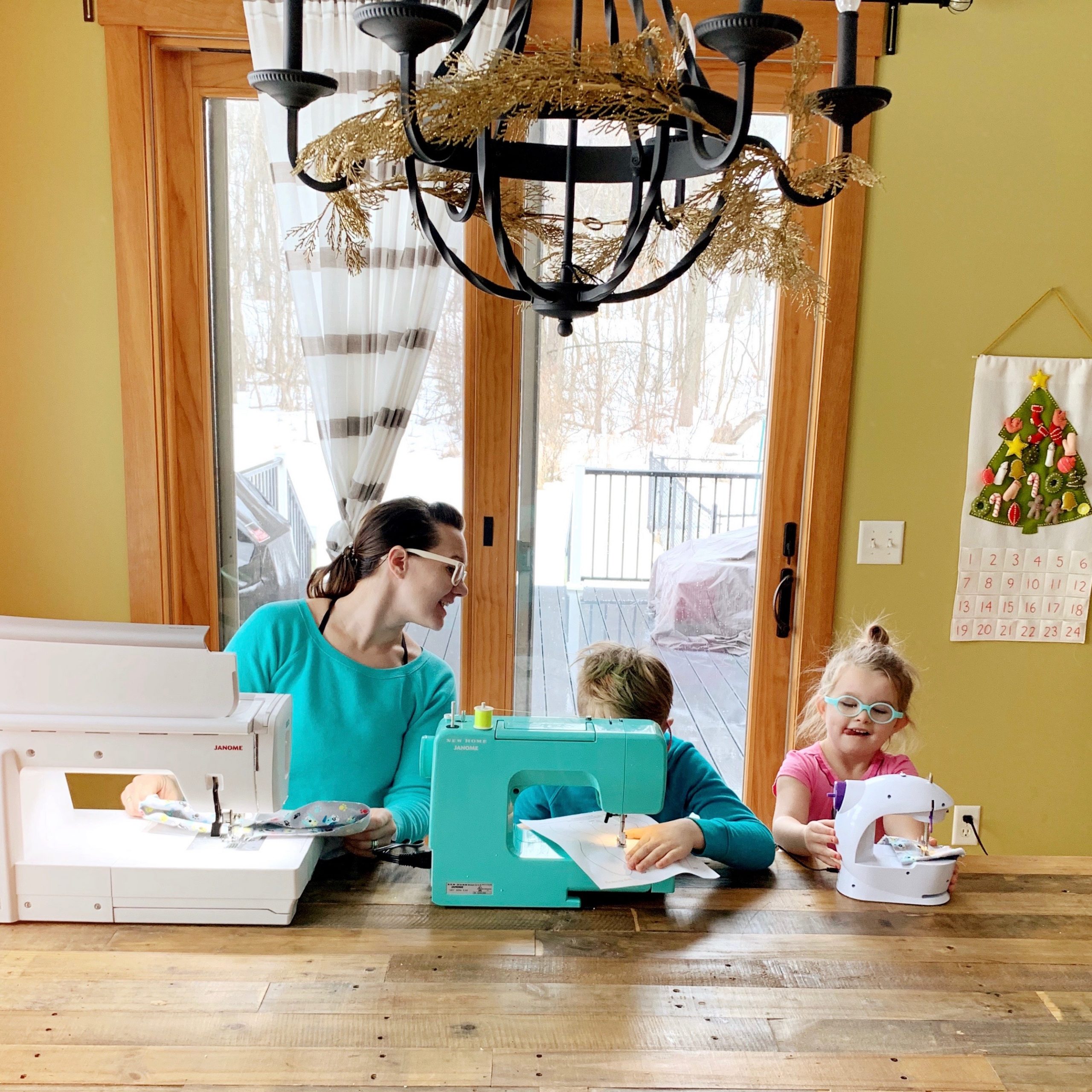 What sewing tip has changed your life?
Not sure it's a tip, but I LOVE LOVE LOVE LOVE the thread cutter on my Janome machine. I legit GASPED when I used it for the first time!
What would you say to someone who's just getting started in sewing?
There are 900 ways to get the same results in sewing. SO if you do something that works for you, even though it may not be "technically right" it's ok! Sewing is about making art with fabric and having fun.
Be sure to check out Oh Yay Studio on:
Instagram
Facebook
Pinterest
Twitter