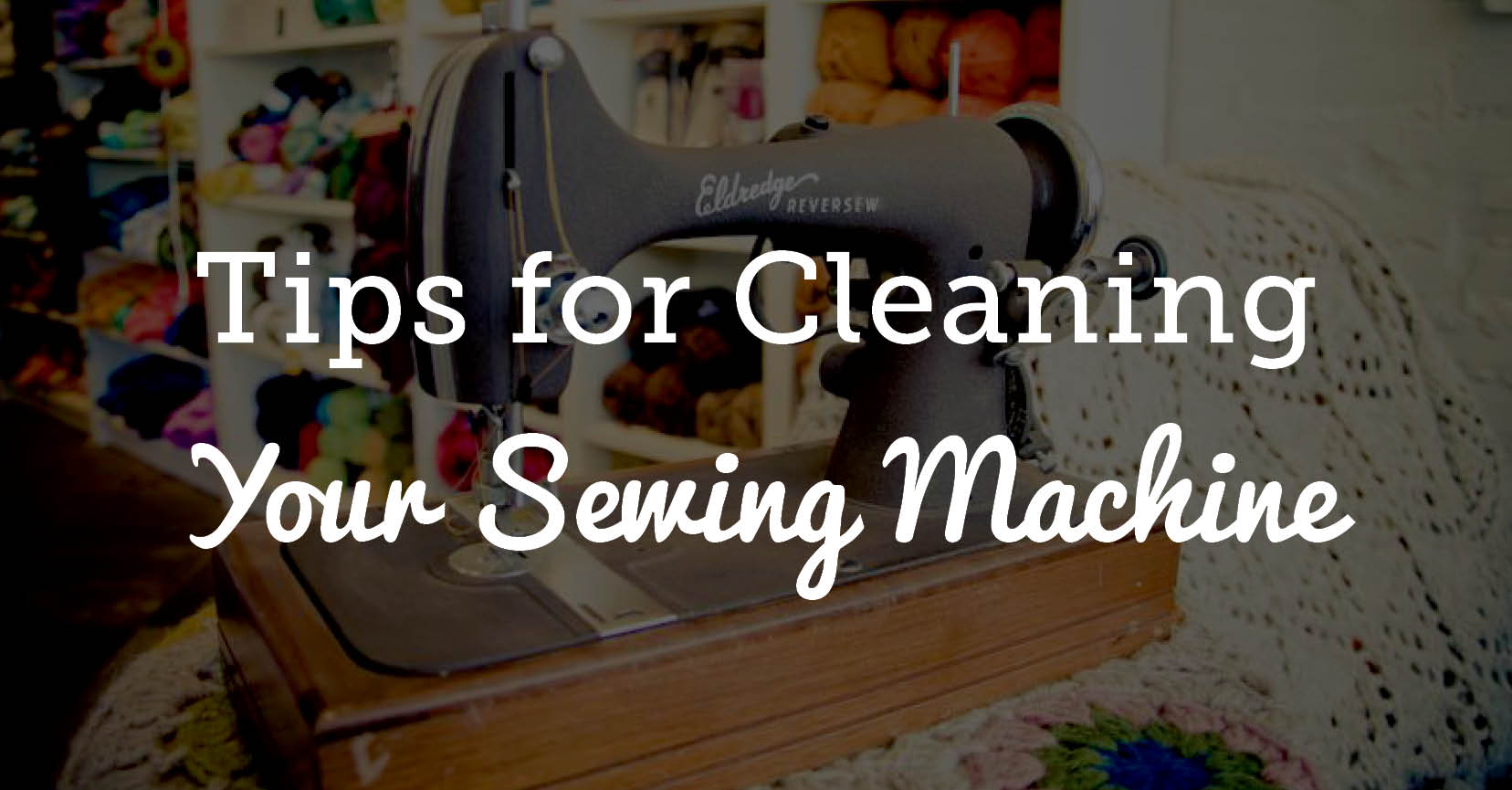 Since your sewing machine is your best friend, why not take excellent care of it? There are several things you can do for your favorite companion to keep it healthy and happy. Here are a few easy steps to clean, maintain, and keep your sewing machine in tip-top shape!

After every few uses, it's a good idea to open up all the parts of the machine that are accessible (meaning you don't need a screwdriver to open them) and get out all that thread and fuzz that tend to accumulate with use. There are tiny little vacuum attachments available just for this purpose—they fit onto the end of your vacuum hose and can reach inside the little nooks of your sewing machine to suck all the gunk out. Such a great little invention!
For a deeper clean, break out your tools (your machine will often come with a special screwdriver) so you can carefully remove the more permanent panels to vacuum out the interior areas. Refer to your manual for specifics for your individual machine.

Most of the newer machines on the market today are self-oiling, but be sure to read your manual to make sure. Some machines have 3 to 5 points that need to be lubed with a drop of oil every few uses. If your machine came with a little tube of oil, chances are you need to oil that guy to keep him happy.

Once a year, I like to take my machine to a professional to have it cleaned. Cleanings can run anywhere from $80 to $150 depending on the machine. Yes, I know that's a pretty price to pay, but here's why it's important: The lubricants used in the larger joints of the machine dry out over time and lose their viscosity. Left without maintenance for years upon years, this stuff essentially turns to glue! Ick!
You will notice when you have left your machine too long without a professional cleaning. Symptoms include a stiff handwheel, changes in stitch length, skipped stitches, loose tension, and groaning noises. This is especially important if you live in a dry climate, as the lubricant dries out even faster. Be kind and keep your machine hydrated! (Did you know your thread can dry out too? Here are some tips on how to deal with that.)
Do a combination of these things for your buddy, and you will both have a long, happy relationship and MANY years of sewing to enjoy together! Happy sewing (and cleaning)!
Related Links:
Sewing Machine Maintenance Tips
How to Prepare a Sewing Machine
Choosing the Right Sewing Machine Needles
Cleaning and Maintaining Your Sewing Machine
Get in touch! Leave a comment or email editor@nationalsewingcircle.com.