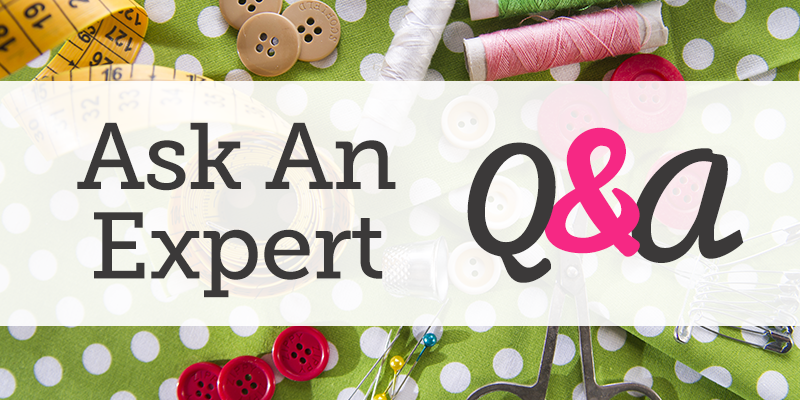 Hi. Thank you for the Advancing Your Sewing Skills class! I am a self taught sewer and therefore am unaware of the finer points of the skill. I have always been told that when trimming the edges of a piece that you are going to be turning to the right side, that it was okay to trim the seams very close to the stitching, rather than cutting out the notches. The class didn't mention doing it this way. Do you prefer notches?
Submitted by Annie

I'm glad you enjoyed the class! Yes, I do generally prefer notches rather than trimming close to the seam. This is mostly when sewing garments, as you generally want to keep as much of the seam allowance as possible to help maintain the integrity of the garment. That being said, if you are sewing a home decor item or wanting to trim a seam that is not going to be undergoing any 'stress', you can absolutely just trim close to the seam.
Hope this helps!
Ashley
Related Class:
Advance Your Sewing Skills
Do you have a sewing question you'd like answered by an expert? Email your question to editor@nationalsewingcircle.com or reach out to us on Facebook.
Please note: questions may be edited for clarity and relevance.