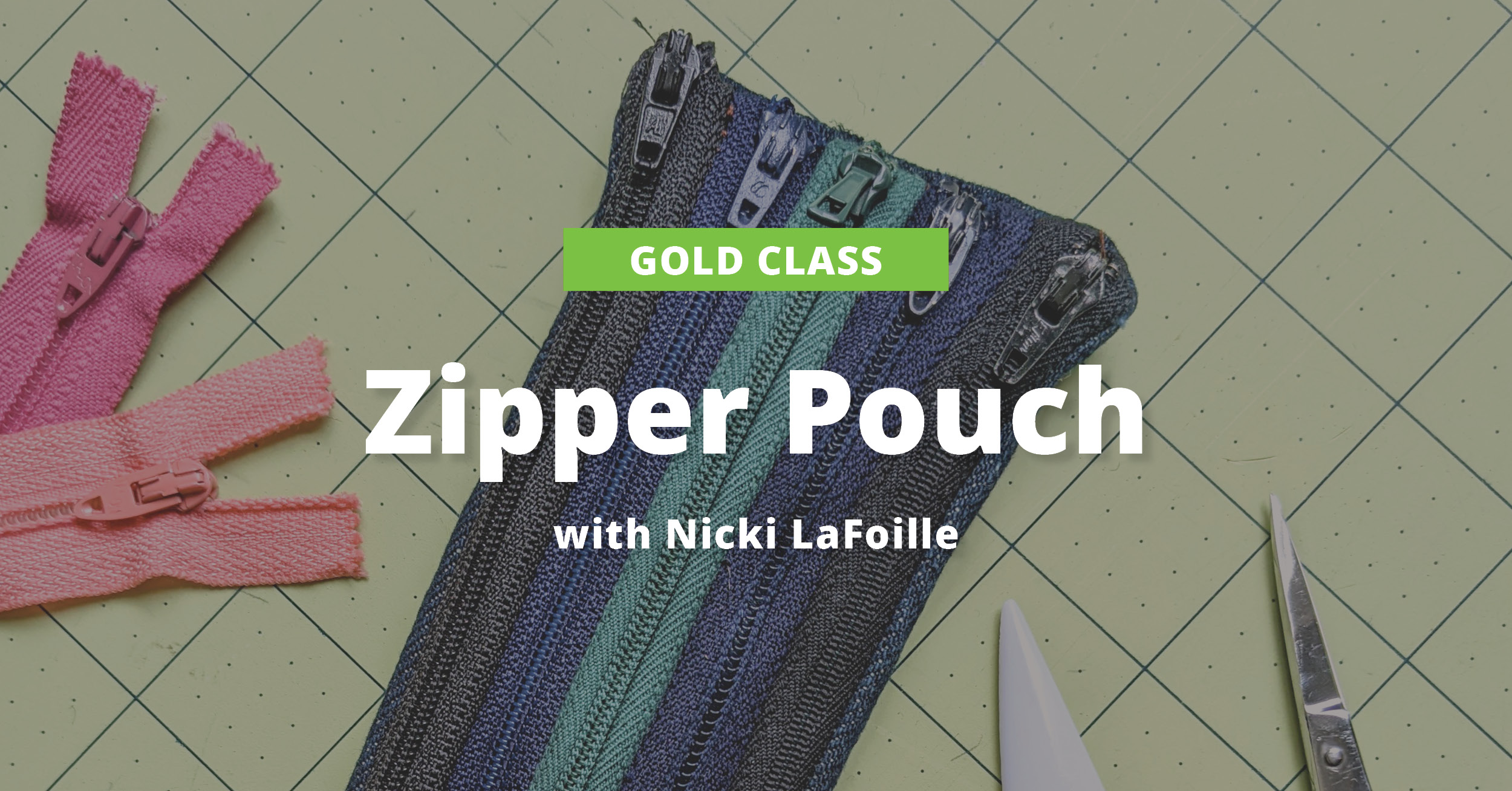 Put your zippers to use by stitching them into a unique pouch in any size. Combine colors to create an eye-catching and functional storage solution for your sewing tools, makeup, and much more.
YOU MUST BE LOGGED INTO YOUR GOLD ACCOUNT TO VIEW THIS PAGE.
To view this video, you must be logged into your Gold Account or join the Gold community here!
Explore videos by Nicki LaFoille
$362
Value
Get everything included in Premium plus exclusive Gold Membership benefits.
24/7 Access to Premium Sewing Videos, Projects, and Tips
Step-by-Step Instructional Demos, Patterns, and Tutorials
8 Full-Length Video Downloads to Watch Offline
3 Full-Length Quilting Classes to Keep for Life
6 Printable Sewing Guides and Patterns
Discounts on Purchase-to-Own Content in the National Quilters Circle Shop:
Access to Ask the Expert Program
Exclusive GOLD LIVE Streaming Events
NSC GOLD: Zipper Pouch
Join National Sewing Circle to continue watching for $188.00 per year