This is an adorably delicious looking project- pincushion pies! This project is one of the more addictive projects in our challenge, and once you make one you'll want to make them all.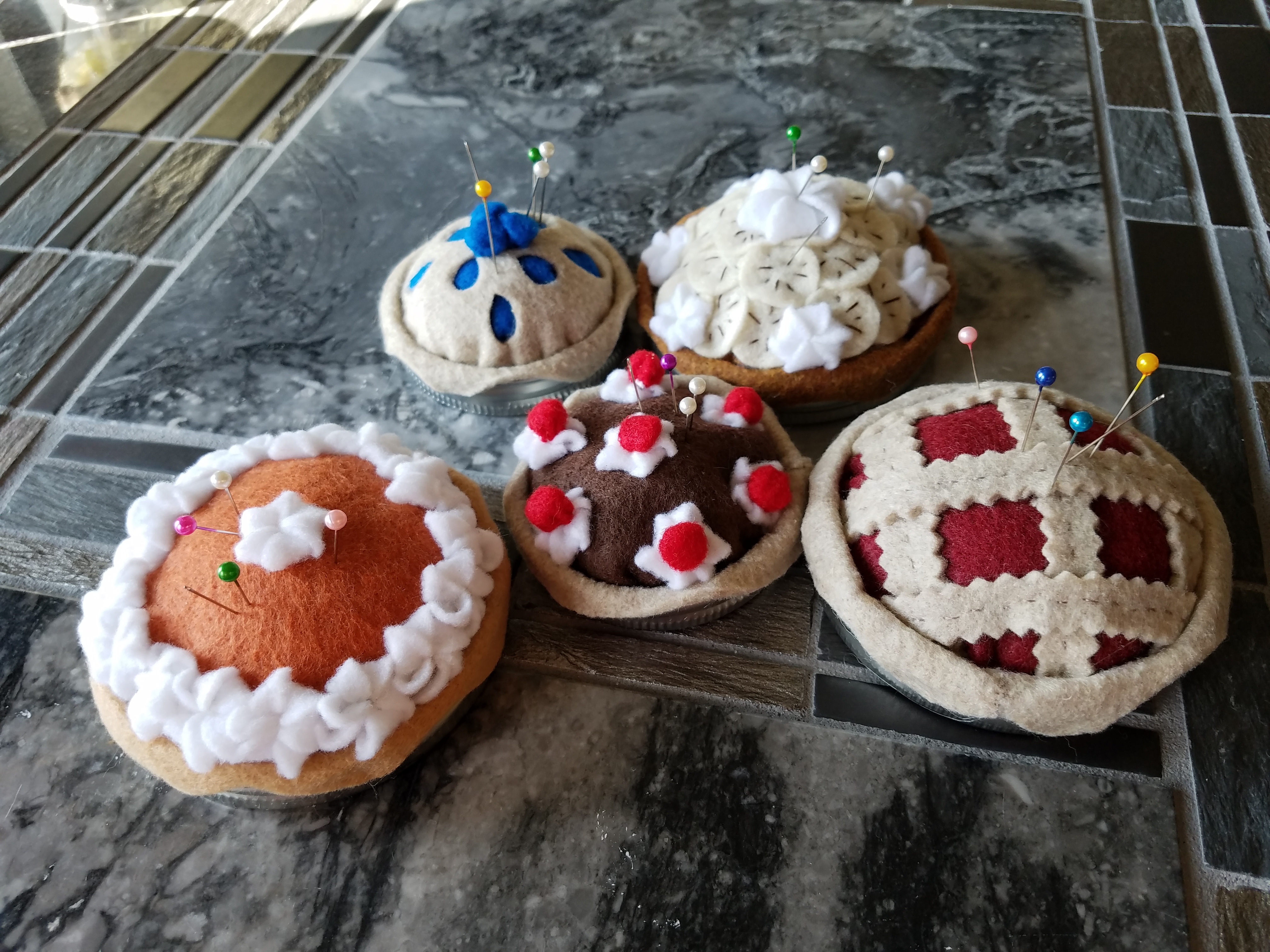 In this challenge you will get instructions on how to make five different pies; pumpkin, cherry, blueberry, banana cream and black forest. These pies are made in mason jar lids, and since not all lids are the same size you will learn how to create your pattern pieces based on your lid.
Once you learn the basic construction of how the bottom of the pie goes together, which is similar for each pie, you can whip up several in just a short amount of time. Don't forget to post pictures of your finished pincushion pies to the Facebook group page!