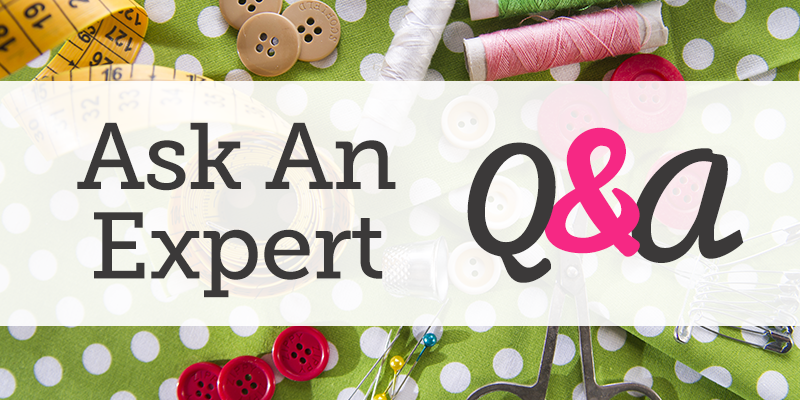 Because my daughter and I are both short, I have been hemming jeans for decades. Nowadays we are wearing jeans that have stretch. I am finding that after they are hemmed, the hem tends to flip up instead of laying flat. It is especially noticeable with the bootcut style of jeans. What do I need to do differently? I have tried using my press to press it out after it is hemmed, but that does not help. With my old machine I used a jean-a-ma-jig to evenly go over the seams. My new machine adjusts to different thicknesses, so I do not think that is a factor. Someone suggested topstitching, but I have a pair of jeans that are dressier and not topstitched. Thank you in advance for the answer to my dilemma.
Submitted via email

I believe the hem is flipping up rather than laying flat because the fabric is getting stretched slightly while you are sewing. A couple things to combat that would be to either use a walking foot or lessen your presser foot pressure (if your machine has that option). You can also use some fusible hem tape to hold the hem in place. This can be used to help keep the fabric from stretching (in combination with the above mentioned tips) and can also be used on the dressier pair where you are not wanting to see the stitching.
Hope this helps!
Ashley
Learn more:
How to Hem Jeans
Top 5 Tips for Hemming Pants
Do you have a sewing question you'd like answered by an expert? Email your question to editor@nationalsewingcircle.com or reach out to us on Facebook.
Please note: questions may be edited for clarity and relevance.