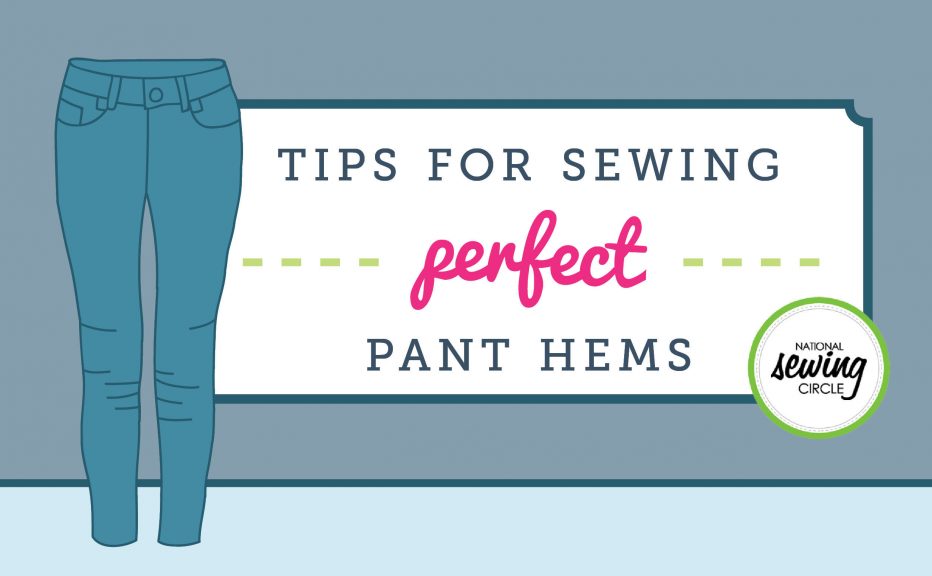 There are thousands of folks out there who learn to sew for one reason only: to hem pants! We've all been there: standing in the dressing room, thrilled to have found that perfect pair of slacks that hits you in all the right places, only to realize that (shoot!) they're way too long! Luckily, you are a talented seamstress who knows how to hem pants so that they fall in exactly the right place. You buy them anyway and head right to your sewing machine! I've compiled my top 5 tips for hemming pants in this list. Whether you're that talented seamstress who's been hemming for years or just about to tackle your first pair of pants, these tips will guide you through so you end up with a smooth, professional-looking hemline.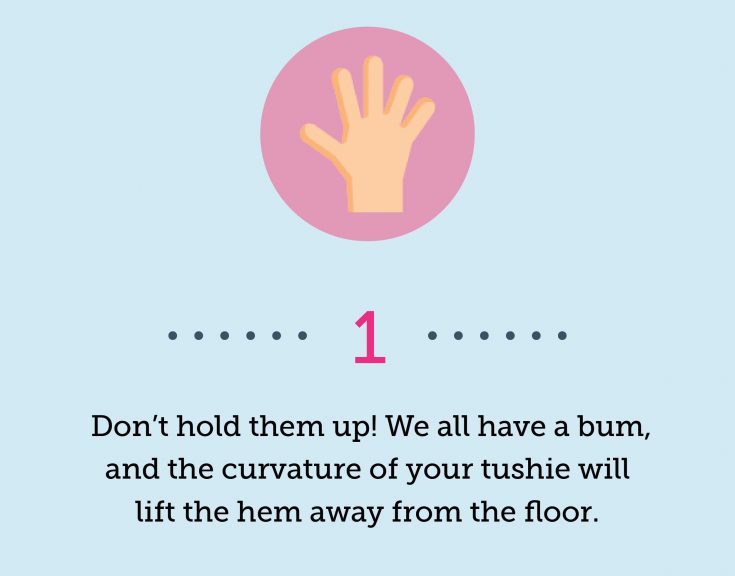 Don't hold them up! I know you will want to, but don't be tempted. You MUST try them on to get an accurate measurement.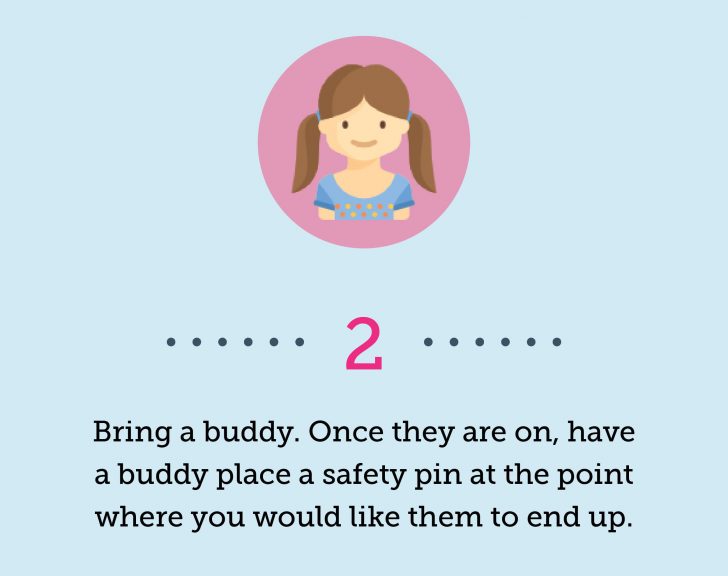 Bring a buddy. Pin at the point where they are JUST above the floor, or, to where you would like them to end up permanently. It's very hard to get it right if you bend over (which lifts the hem further from the floor) and try to place the pin yourself.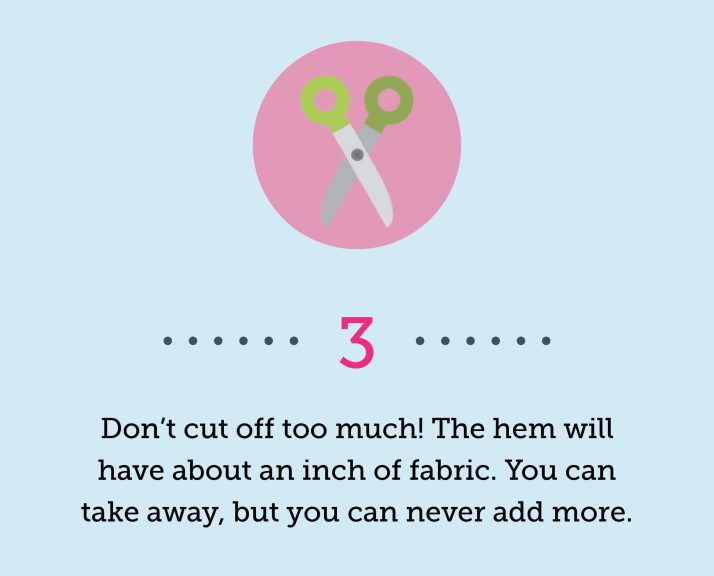 Don't cut off too much! When you take out the original hem, you will notice that there is maybe an inch or so of fabric that was folded up underneath the slack and hemmed into place. Don't cut too much of this off! Feel free to put your hem a bit higher than normal if it saves some extra fabric. This reason is twofold: you can always take away, but you can NEVER add more fabric; and, what if you get a fabulous new pair of heels, and now they are too short? No worries! You have plenty of fabric in order to let them down again.
Wear the right shoes. Make sure to not shift your weight to one hip or the other. Stand with your weight equally spread across both legs, and stand up tall!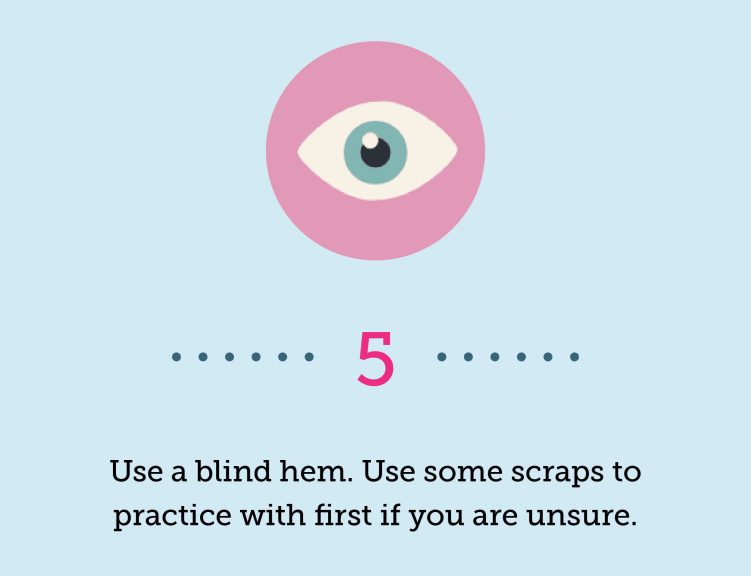 Use a blind hem. Don't be afraid to try blind hemming! The manual for your sewing machine always explains exactly how to do it. You'll soon find that the blind hem is a powerful sewing weapon to have in your arsenal!
Related Videos:
How to Hem Jeans
How to Blind Hem
How to Hem a Skirt
Get in touch! Leave a comment or email editor@nationalsewingcircle.com.