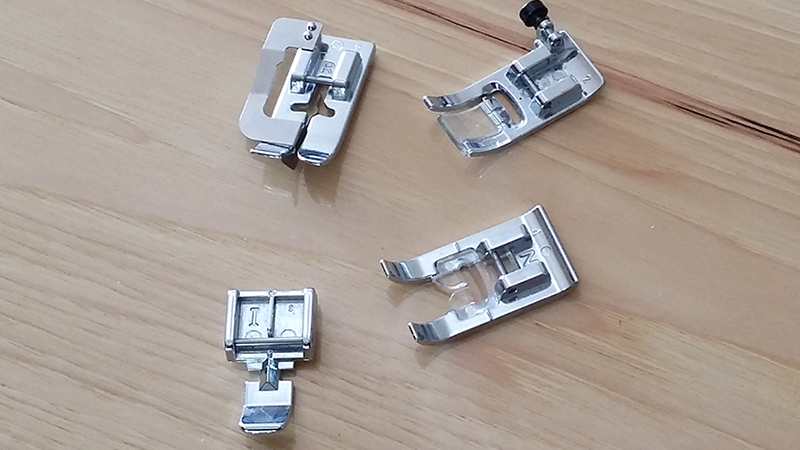 If you're new to sewing, you may have just started with the standard presser foot that comes on the machine and haven't yet changed it out. Most machines come with several different presser feet that can make some aspects of sewing much easier.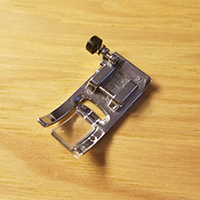 The standard presser foot that comes with most all sewing machines can be referred to as a standard, universal, or zig zag foot. This means that the foot can be used on the machine for stitching with both a straight and zig zag stitch. Presser feet design, as well as how they attach to a machine can vary among sewing machine brands, however they still serve the same function.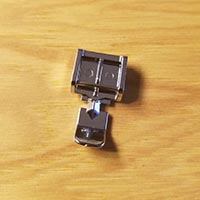 Most machines will come with a zipper foot. This foot slides along the side of a zipper and allows you to stitch much closer to the zipper teeth than you would be able to with a standard presser foot. Depending on the design of the foot, it can be attached on either the right or left side, making it quick and easy to stitch both sides of a zipper in place.
Related video:
How to Install a Zipper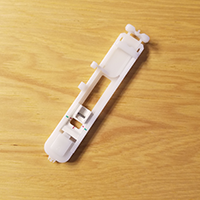 Buttonhole feet also come standard with most machines. These feet allow you to accurately stitch buttonholes of varying lengths and ensure that all buttonholes on a project will be the same size. Depending on your machine, you can either set or program the desired buttonhole length into the machine or place the button being used onto a slide found on the back of the buttonhole foot.
Related video:
Bound Button Holes Made Easy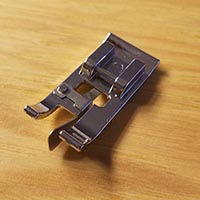 Another foot that comes standard with most machines is known by several names – either the overlocking, overcasting, or overedge foot. This foot, used with a standard zig zag stitch, can be used to finish the raw edge of fabric.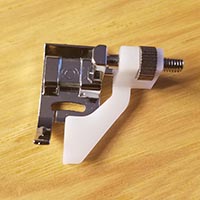 A final foot that can be found standard with many machines is a blind hem foot. Depending on the brand, this foot has a fin or dial that lines up along the folded edge of a fabric, and used with a blind hem stitch, creates a professional finish on trousers.
Related video:
How to Sew a Blind Hem Stitch on a Sewing Machine
For more beginner tips on buying, setting up, cleaning, and maintaining your sewing machine, check out our Ultimate Sewing Machine Guide. Click the banner below for a free download!
Happy sewing!

Have something to add? Leave a comment or email editor@nationalsewingcircle.com.