We're moving right along to week 2 of the Oh Sew Fun Sewing Challenge, this time with a fun yet practical project you'll love making for your house: embellished towels! I love this project because it's the perfect example of how you don't always have to buy new when you're redecorating. Plus it can be so easy to add a pop of personality to your décor. We'll work on turning an ordinary bath or kitchen towel into a more decorative one with a designer feel.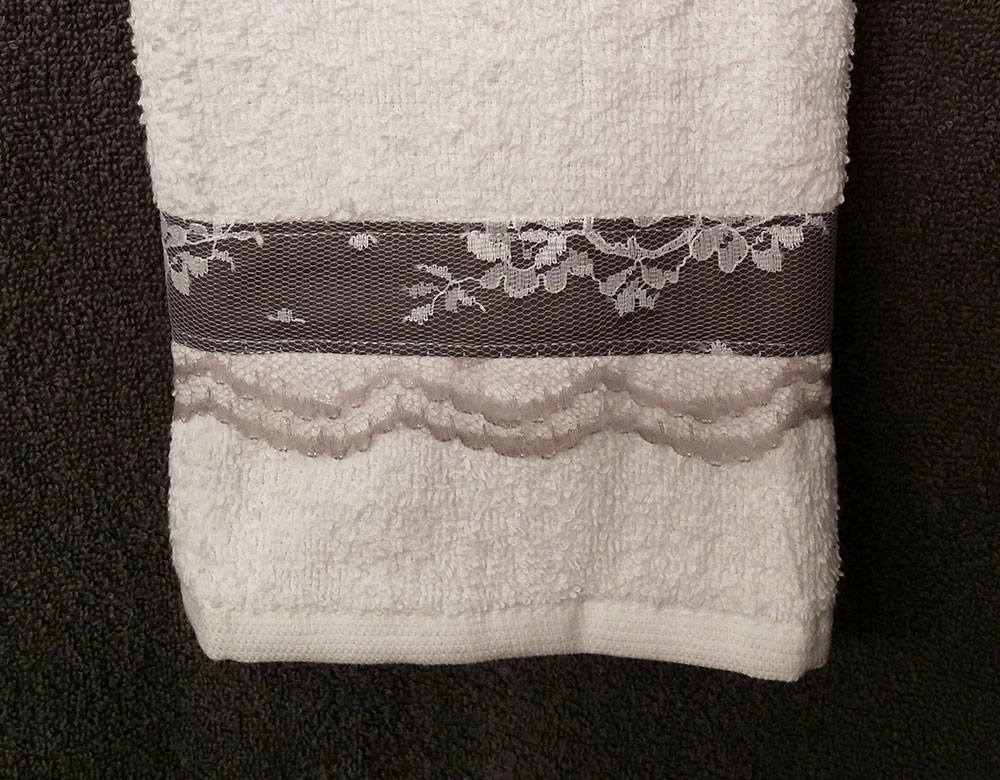 For this week's project you won't need very many supplies, just a small amount of your favorite trim and a towel. If you don't have any lengths of ribbon that are wide enough, or they simply don't match, you can easily make your own. For my towels, I embellished them with strips of fabric covered in lace. Don't feel limited by the amount of trim you may or may not have on hand. Be creative and see what you can make! And make sure to share what you come up with in the Facebook group – I can't wait to see them!
– Ashley
If you haven't yet already, make sure to officially join the challenge so you can get each week's project delivered right to you inbox.

Ready for the next project? Here's what's coming up next:
Fabric Embellished Greeting Cards