This week we will be making a pleated oilcloth clutch. This project comes together fairly quickly, and once you see that oilcloth isn't as intimidating as it looks, you'll want to make several clutches!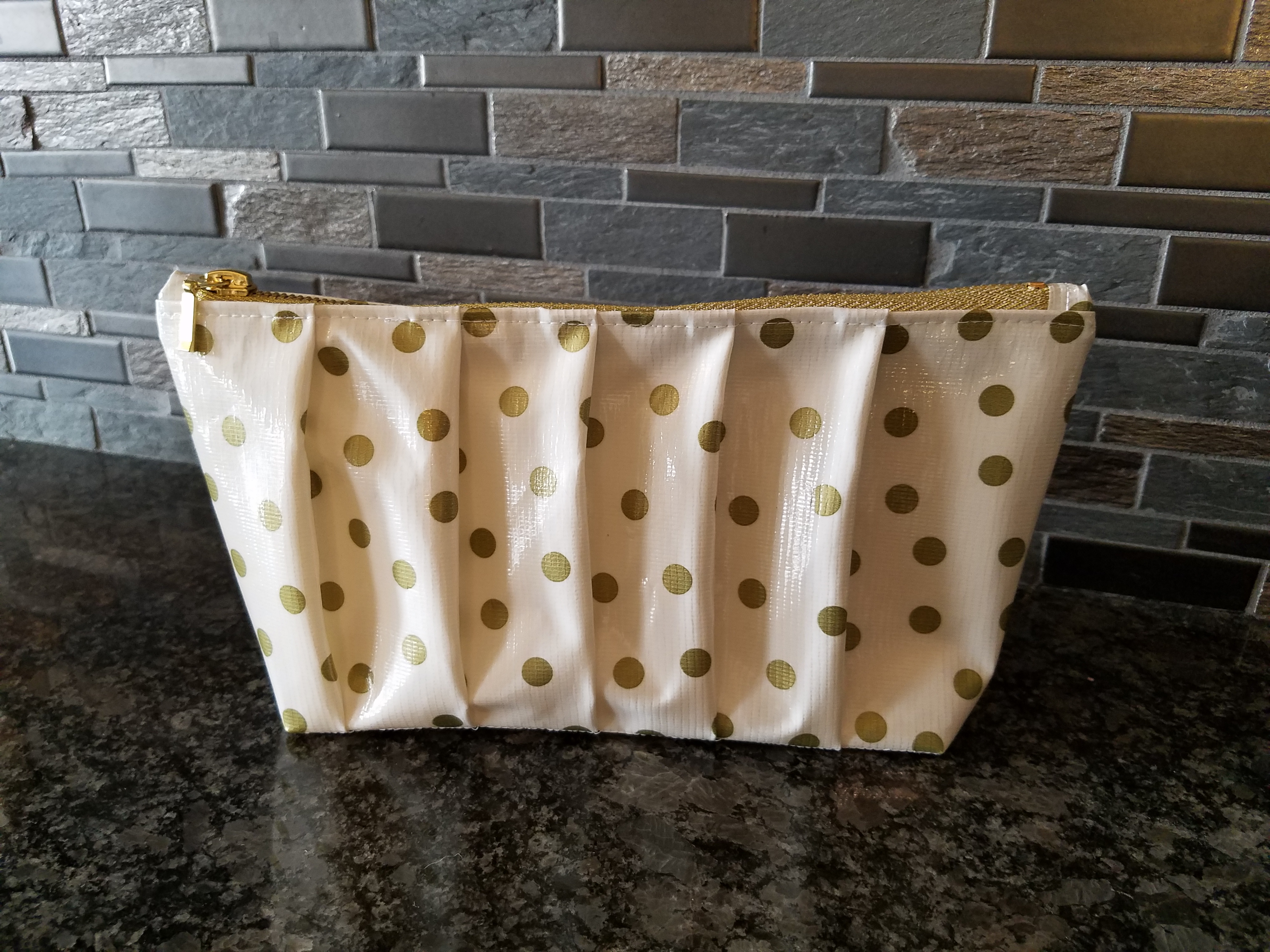 This project is a great introduction to this fun and versatile fabric if you are new to it. You will get tips on how to work with this fabric including easy cutting and marking instructions and alternatives to pinning. You will also learn what kinds of presser feet can make working with oilcloth easier.
Because this clutch is made with oilcloth on the outside as well as the inside, it is durable and easy to care for making it perfect for holding anything from makeup to colored pencils. Be sure to post photos of your finished clutch on the Facebook group page and share what you plan to use it for too!