We're moving right along with our Oh Sew Fun Sewing Challenge, and we're on to project #4! Now that our canvas tote bags from last week all finished, it's time to fill them up! This week's zippered pouch project can be a little addicting and you'll probably end up making more than one.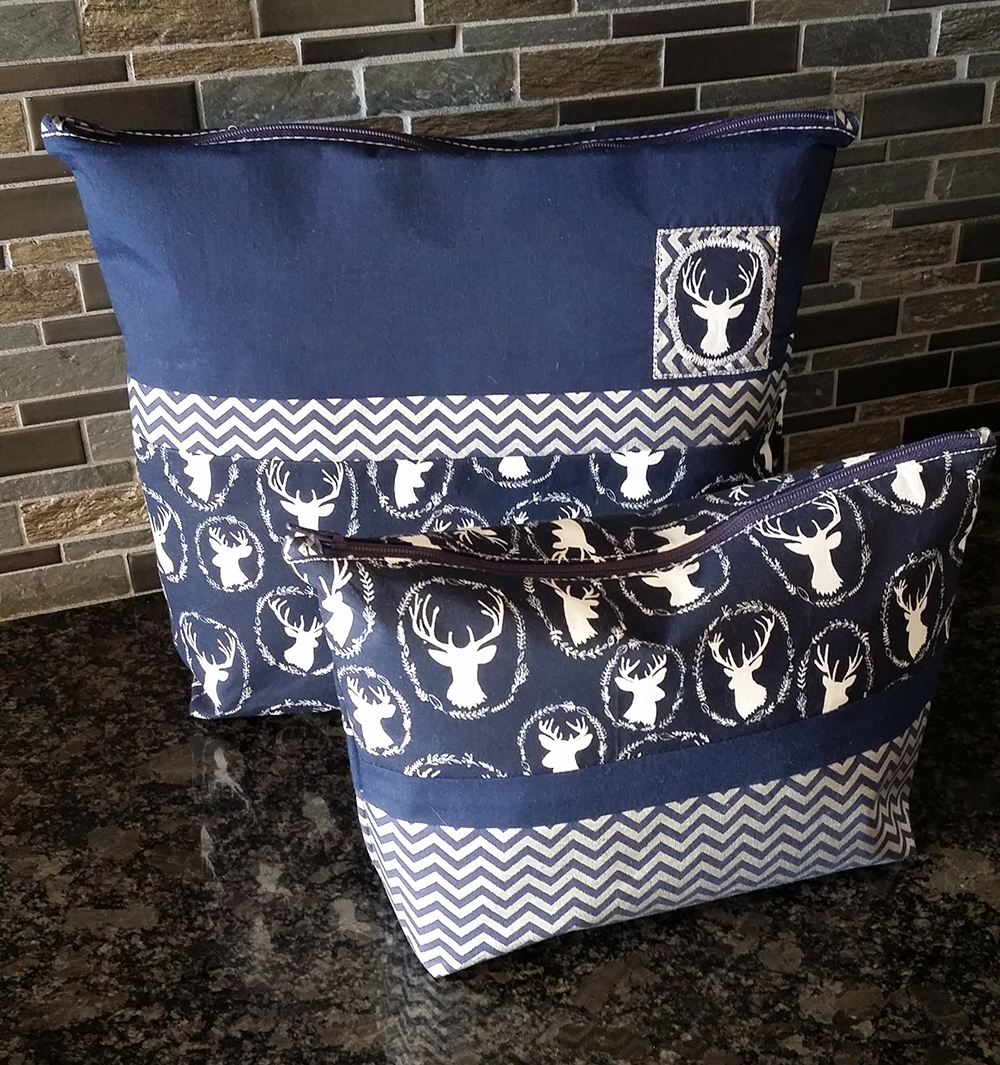 I chose this project for several reasons. One, I like having little pouches inside a bigger bag, especially if I am using the bag for traveling. The second reason is because it has a zippered closure. Not only do I like that feature on a small pouch, but I think sewing zippers is an important sewing skill to have.
Even if you have been sewing for a while, zippers can be tricky. This tutorial is great for showing you how to insert a zipper from start to finish including how to measure for the zipper, how to add zipper tabs for a more professional finish, and how to attach the zipper to both the outer and lining fabrics. (For more helpful zipper tricks, check out this blog post: 6 Tricks for Sewing Zippers.)

Just because the zipper is the main skill I want people to focus on for this week's challenge project, it doesn't mean we can't still customize our pouches. For mine I found three fabrics that I liked together and rather than just cutting out one large rectangle for the front and back of the bag I pieced mine together. I initially did this for the small size and then decided to try the same technique in a larger size. (I told you they would be addicting!) You can do the same thing in any size you want to make your pouch and with any number of fabrics. If using this technique I would recommend either keeping the width of the bag the same or choosing a width based off of a standard size zipper. It is explained in the tutorial how to determine the width of rectangle needed for the length of zipper chosen.
As always, once you've finished your tote (or totes!) for this week, make sure to share a photo with us in the Facebook group. I can't wait to see them!
– Ashley
If you haven't yet already, make sure to officially join the challenge so you can get each week's project delivered right to you inbox.

Ready for the next project? Here's what's coming up next:
Fabric Embellished Greeting Cards