There's a bag for every occasion, and we've got you covered on the patterns! Learn how to sew all kinds of bags at every skill level with the 10 patterns we've provided below. National Sewing Circle is also happy to feature some awesome bloggers from the sewing community in this article, including: Sew Much Ado, Sew What Alicia, MellySews, Ohoh Deco, and Life Sew Savory . So, start scrolling and see which bag pattern best fits your needs!
Cat Backpack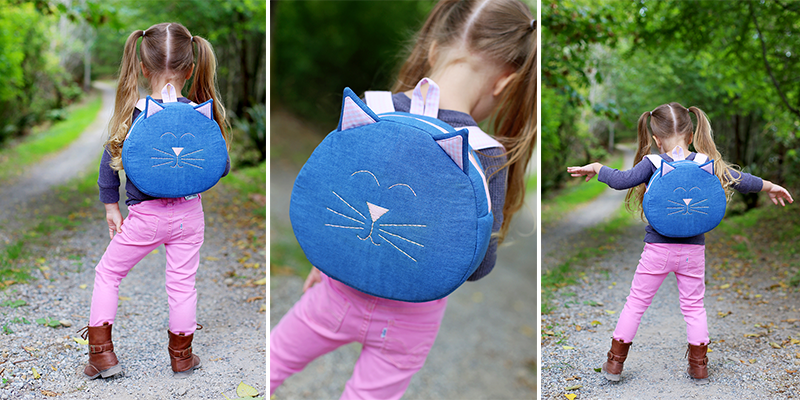 Isn't this adorable cat backpack by Sew Much Ado purrrrfect? Any cat lover in your life will love this cute project. Plus, this backpack keeps its shape, so your kitty will never look crushed! SewMuchAdo also has patterns for bunny and heart backpacks.
Find the cat backpack pattern and tutorial here at Sew Much Ado!
15 Minute Lined Tote Bag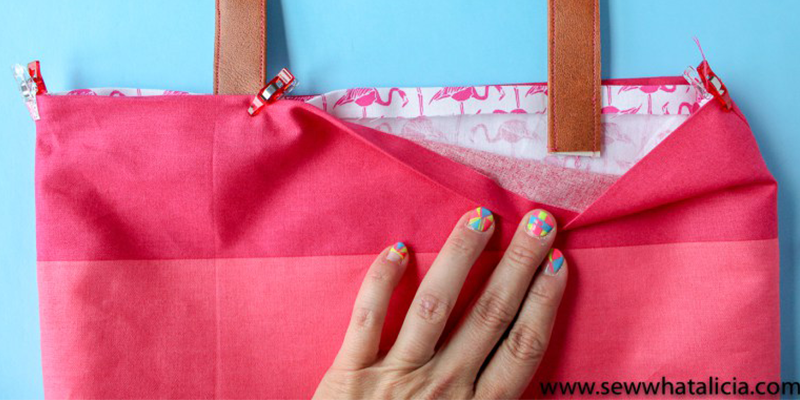 Who doesn't love a quick sewing project you can put together in under an hour? Well you can sew this bag by Sew What Alicia in just 15 minutes! This is also a nice beginner sewing project as it only requires a few straight stitches. Plus the lining in the tote makes in reversible, perfect for those indecisive with their fabric choices.
Find the 15 minute lined tote bag pattern and tutorial here at Sew What Alicia!
Kid's Animal Backpacks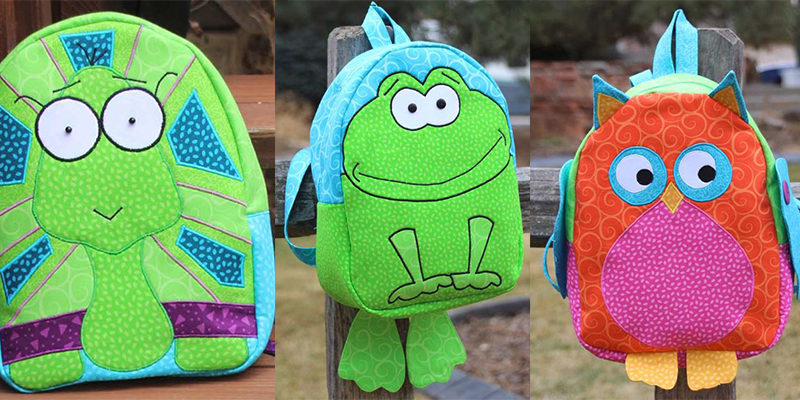 Much like the adorable cat backpack, this pattern for a turtle, frog, or owl bag is a great gift for children. Find all three animals in this stylish and fun pattern.
Find the kid's animal backpack pattern and tutorial here!
Beginner Sewing Project: Sew a Simple Drawstring Bag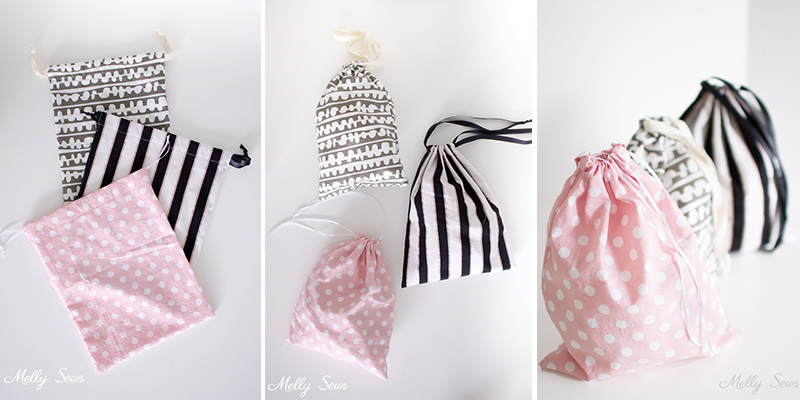 Check out this easy and adorable beginner sewing project from MellySews. These drawstring bags are super useful for packing, storage, or giving as gifts! You can make these bags in any size as they are customizable, but this tutorial gives instructions for a 8 ¾ inch by 11 ¼ inch bag.
Find the drawstring bag pattern and tutorial here at MellySews!
Super Simple Sewing Gift Bags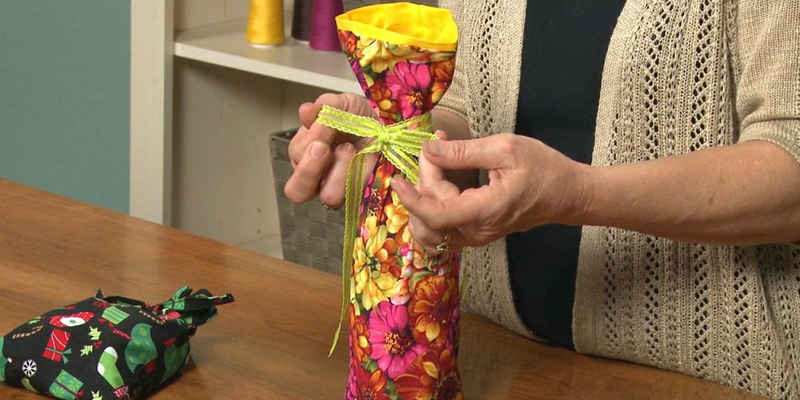 Instead of buying gift wrapping, think about sewing your own! It's an awesome way to personalize your gifts, and also maybe use up some scrap fabric. Learn how to make several shapes of gift bags in this sewing tutorial.
Find the gift bag pattern and tutorial here!
Kid's Lunch Bag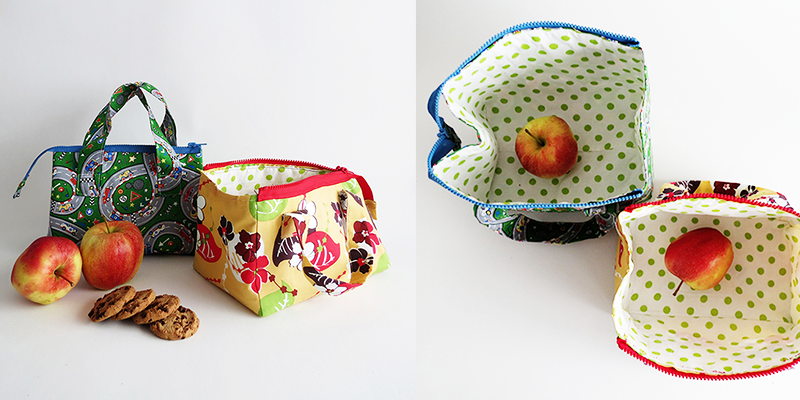 This project by Ohoh Deco will add some personal flair to your child's cold lunch any day! You could also customize this pattern and use a waterproof fabric like vinyl or oilcloth on the inside to make it easier to clean spills. This is a great eco-friendly project not exclusive to children, sew this lunch box for anyone as it would make a great gift.
Find the lunch bag pattern and tutorial here at Ohoh Deco!
Quilted Fabric Tote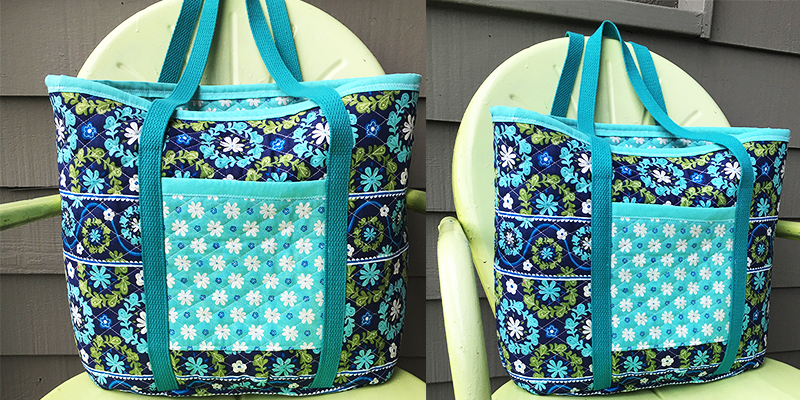 This quilted fabric tote doesn't have to be intimidating if you're not a quilter, as this pattern uses pre-quilted fabric. Additionally, you'll only have to use one yard of fabric for this tote! Learn how to manage bulky fabrics, and make perfect bias tape in this tutorial.
Find the quilted tote bag pattern and tutorial here!
Boy's Messenger Bag Pattern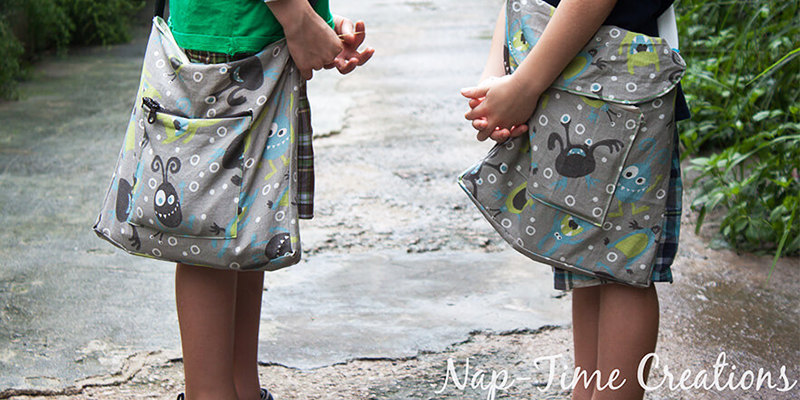 If you're not interested in sewing a backpack, try out this messenger bag pattern from LifeSewSavory. This pattern also has a side pocket with zipper for extra goodies. Your little ones will love toting around their own things in this simple sewing project.
Find the messenger bag pattern and tutorial here at LifeSewSavory!
Customizable Canvas Tote Bag Pattern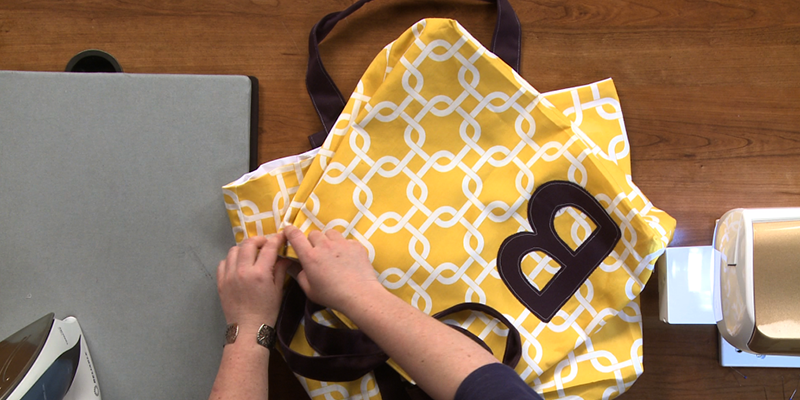 Easily customize this sewing pattern to make a tote bag of any shape or size! This project uses canvas, and will help you learn how to sew with heavier fabrics and adjust your needles.
Find the tote bag pattern and tutorial here!
Sew Zippered Vinyl Bag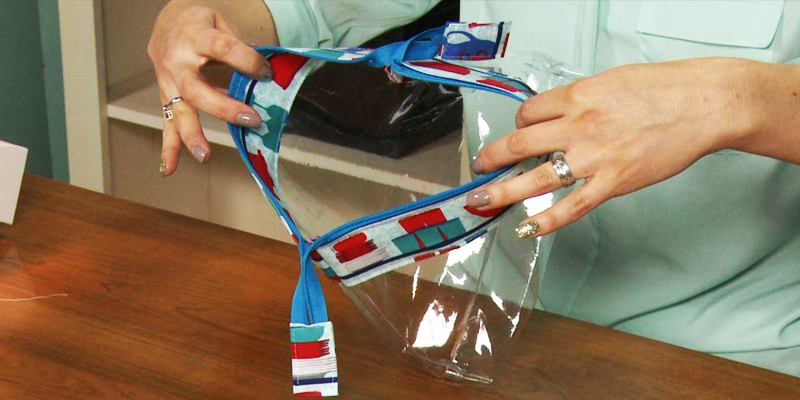 Vinyl is an interesting fabric to work with, and this project is a great introduction to sewing with the tricky fabric. It can be very intimidating, but this simple sewing project will help you gain the confidence you need to sew with vinyl anytime!
Find the vinyl bag pattern and tutorial here!
We hope you find a sewing pattern that suits your needs! Have something to add? Leave a comment or connect with us on Facebook.

You might also be interested in:
Booze Bottle Gift Bag Pattern
What Does Your Handbag Say About You?
Make Your Own Gift Bags, Tags, and Greeting Cards
How to Make a Beach Bag
How to Sew Vinyl Windows into a Fun Project Bag