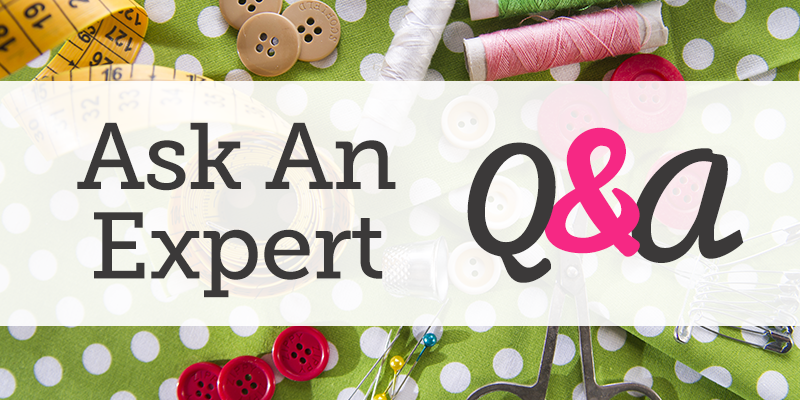 I'm just starting sewing again after 40 years and when I laid out the pattern for my shirt and cut it out, I realized I had the material folded with wrong sides together as opposed to right sides. How much of a difference will this make and what do I have to do differently, if anything, when putting the shirt together to sew?
Submitted via email

If you cut all of your pieces with the wrong sides together rather than the right sides together if actually won't make any difference at all. When something like this would make a difference is if you cut only some of your pattern pieces out with the fabric wrong sides together and then cut the rest with the right sides together (especially if the fabric has a definite right and wrong side). What essentially happens is that the first group of pattern pieces cut out will be the opposite of the second group and they will not line up when you go to sew your pieces together.
Hope this helps!
Ashley
Want to learn more? Check out this quick tip on How to Align Your Fabric Correctly Every Time!
You might also be interested in:
No Knot on Wrong Side of Fabric
Types of Interfacing Fabric and Interfacing Sewing
Reverse Applique and T-Shirt Applique Ideas
Upcycle T-Shirt Project: Sew a Beaded Neckline
T-Shirt Upcycle: Adding Lace to a Shirt

Do you have a sewing question you'd like answered by an expert? Email your question to editor@nationalsewingcircle.com or reach out to us on Facebook.
Please note: questions may be edited for clarity and relevance.