Do you find yourself staring down the rows and rows of bias tape at the craft store? Not sure what to do with all those colorful packages but nonetheless drawn to them? There's no need to hesitate when considering bias tape as an embellishment or seam finish. It's a great way to add a personal touch or professional finish to any project.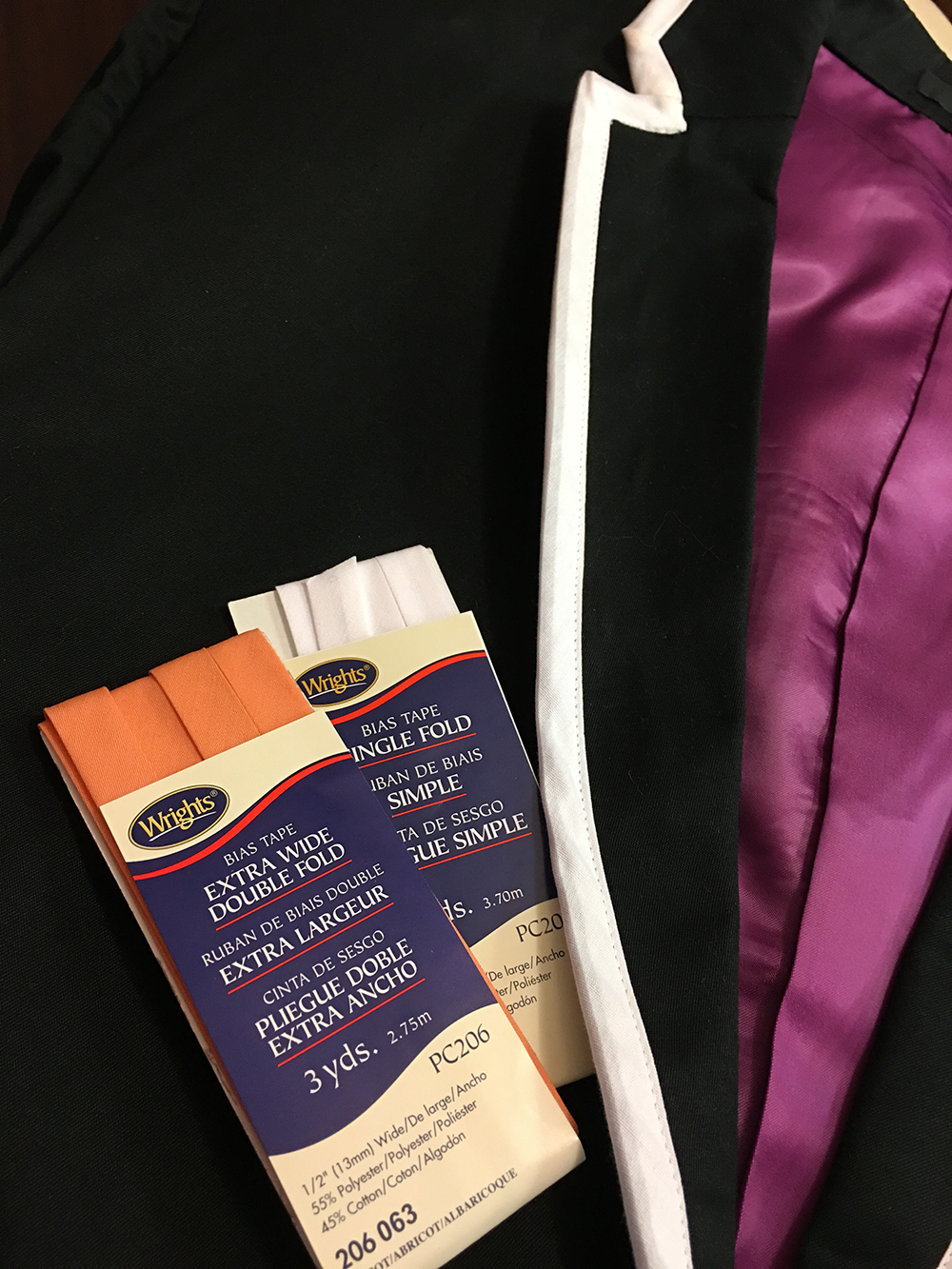 What is Bias Tape?
Bias tape is a strip of fabric often folded and pressed in a variety of ways. To create bias tape, the strip must be cut on the bias, or at a 45 degree angle to the selvage. This gives the strip stretch to make encasing curves fun and easy. As it is cut on the bias, this keeps the strip's edges from unraveling.
Where to Use Bias Tape
Bias tape most often encases raw edges to create a clean finish. It's frequently used as an embellishment because it adds a touch of color to the final product. It may also be used as a seam finish for any style of encased seam.
Different Types of Bias Tape
There are a multitude of sizes and types of bias tape. The two main types commercially available include single fold and double fold.
Single Fold: The long edges of the strip are folded in and pressed toward the center.
Double Fold: The long edges of the strip are folded in and pressed toward the center, then the entire strip is folded in half along the center.
Pick up tips for applying bias tape with Stacy Grissom: Using Bias Tape for a Professional Finish
Learn how to make your own bias tape with Aurora Sisneros: How to Make Bias Tape
Want more beginner sewing tips? Check out this article: Essential Sewing Tools and Supplies
Have something to add? Leave a comment or email editor@nationalsewingcircle.com.