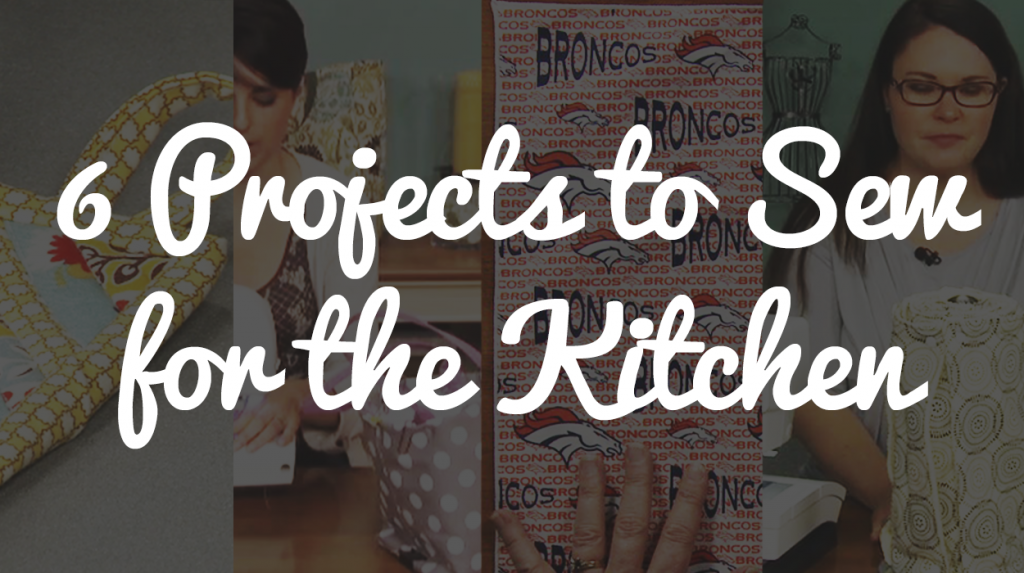 When it comes to sewing projects, you can make something for just about any room in your house. Cushions and curtains for your living room. Bathmats and washcloths for the bathroom. Toys and blankets for your children's room. But what about the kitchen? We've compiled a list of 6 of our favorite projects to sew for the kitchen to give you some inspiration. Sew for yourself or give them as gifts, as these projects are sure to be instant favorites!
Make a Pot Holder with String Piecing Techniques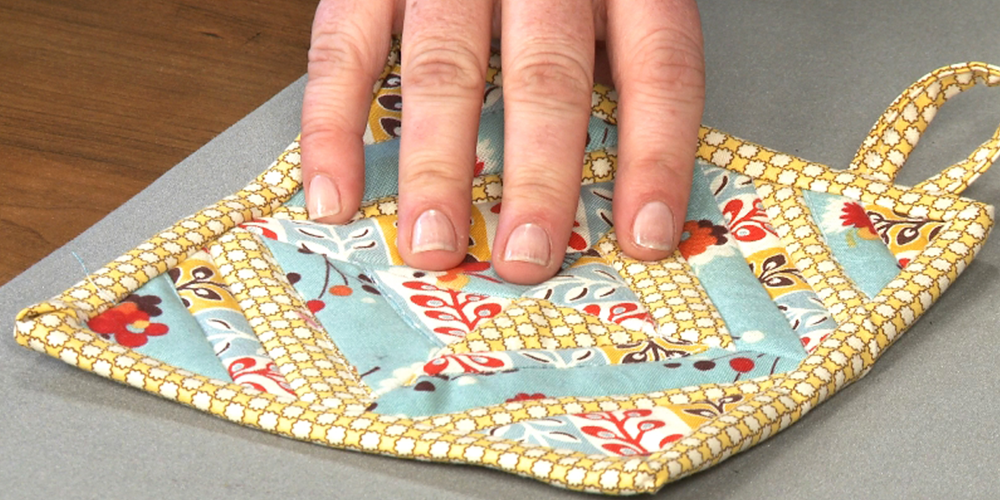 Learn a new technique by using string piecing in this potholder tutorial! This is a great project to use up your extra scraps and is also a great introduction to quilting. You'll want to make tons of these cute and easy projects!
WATCH NOW or PIN FOR LATER
Sewing Placemats Personalized with Photos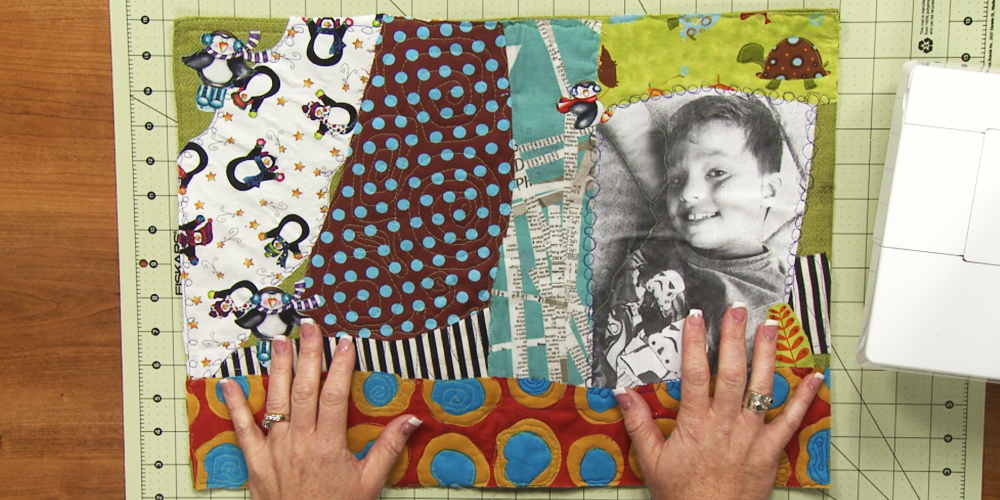 Personalize your table with these cute and festive place mats! You can get creative and make one for each member of your family, or make them as a gifts for a house warming party. This project is also a great use of any scrap fabric you might have laying around.
WATCH NOW or PIN FOR LATER
Serge-Along Placemats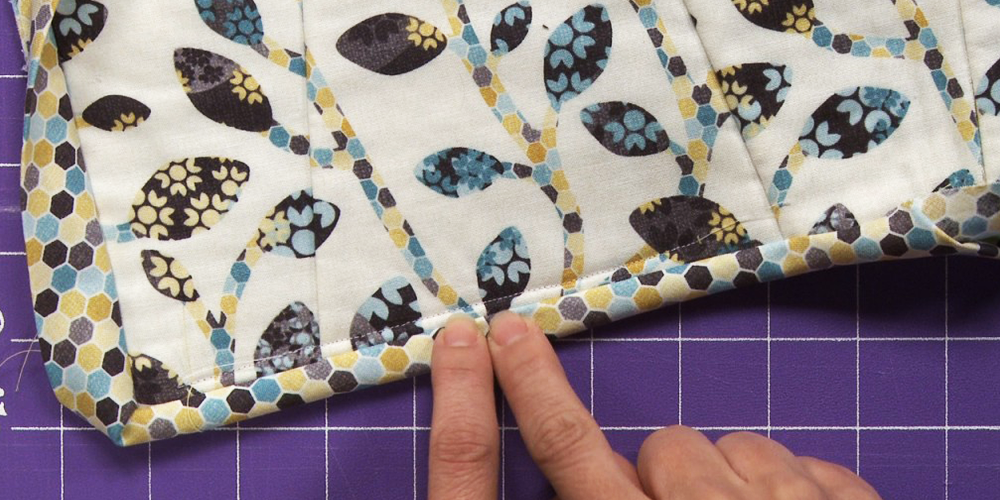 Here's another placemat project, but one that is made with a serger. These serge-along placemats come out looking a little cleaner than the personalized placemats above. This project is a little more advanced and makes a fantastic gift.
WATCH NOW or PIN FOR LATER
How to Sew Reusable Lunch Bags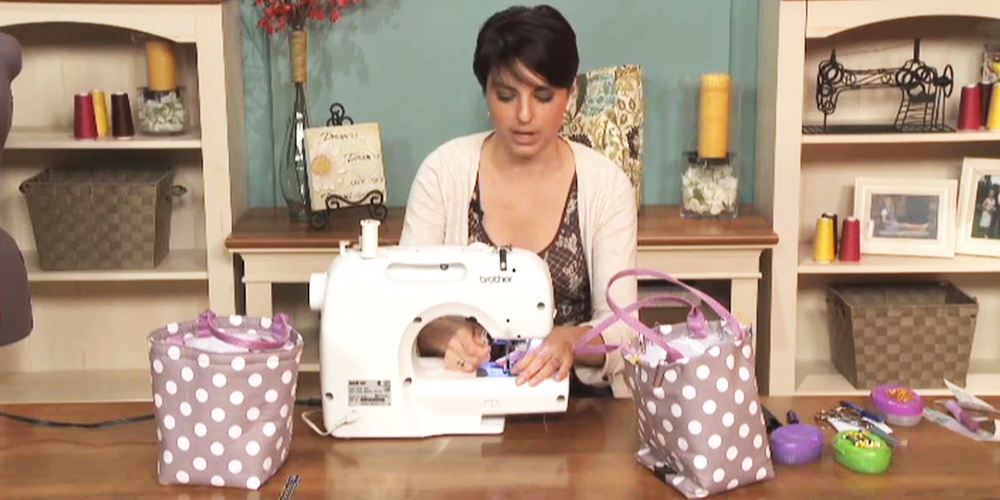 Bring your lunch to work or school in style with this re-usable tote. This durable lunch bag is lined with vinyl, which makes it super easy to clean, and has strong, heavy-duty straps. Not to mention, this project is environmentally friendly and will prevent you from wasting plastic or paper on your lunch every day.
WATCH NOW or PIN FOR LATER
How to Make a Fabric Towel Dispenser Roll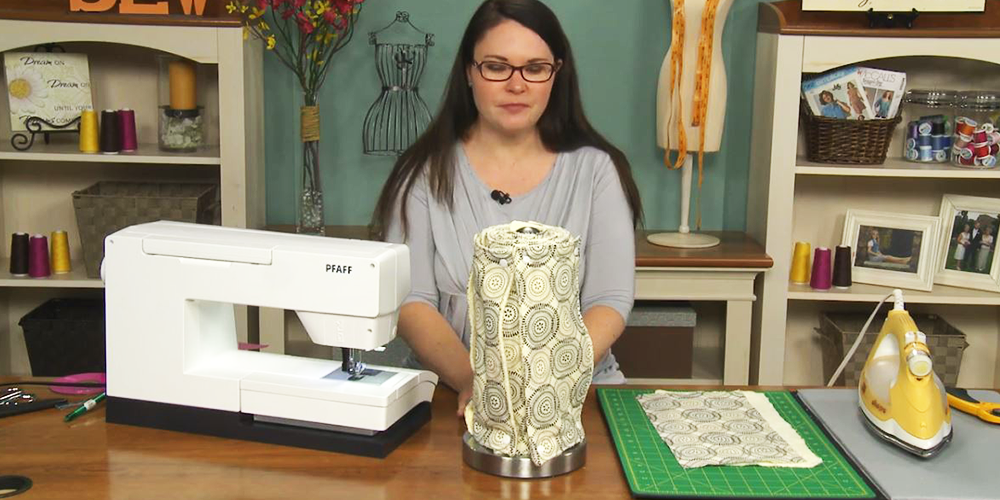 Here's another great eco-friendly project! Learn how to sew re-usable fabric 'paper' towels and layer them neatly for easy dispensing. Made with terry cloth, these towels are absorbent and will wipe away mess with ease.
WATCH NOW or PIN FOR LATER
Using a Serger to Make Simply Serged Napkins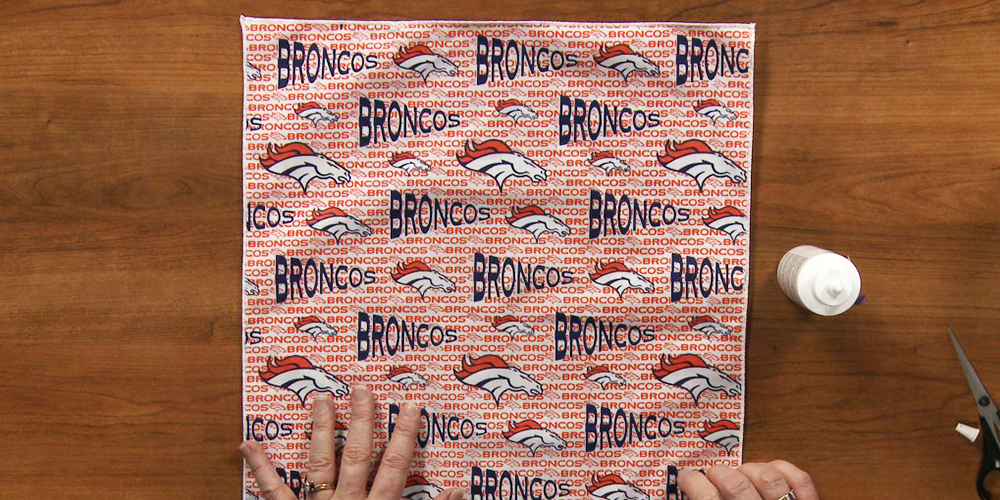 If you're looking for a good beginner serger project, you should make these napkins. These napkins are an inexpensive and simple project to help you hone in on some basic stitching techniques. In this video, ZJ Humbach shows you how to create clean, crisp corners and finish the ends neatly!
WATCH NOW or PIN FOR LATER

Have something to add? Leave a comment or connect with us on Facebook.