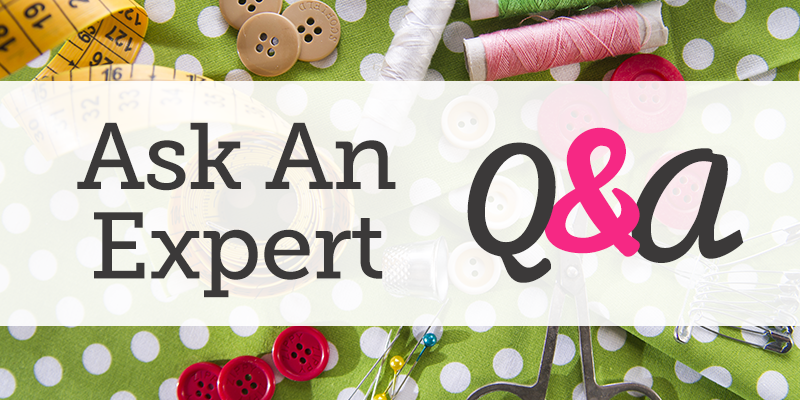 Hi there, my name is David (Davy) Chalmers. I live on the Island of Fetlar, Shetland Isles, Scotland, and that is as far north you can go (without falling off the edge) in the UK. Anyway, enough of the geography lesson. I am 73 years young and rather shaky as I have Parkinsons. However I have recently come into a BROTHER LS14 sewing machine. I do not see myself making dresses or shirts or anything fancy, I just want to be able to take up hems of trousers and curtains and other things of that nature.
Do you think I am too old? Or at my age too ambitious? If your answer is no then can you recommend any books or videos for a complete novice?
Submitted by David

Hi Davy,
To start with—you are never too old to learn something new. So with that being said, welcome to the wonderful world of sewing!
We have both articles and videos for beginners on this website, as well as intermediate to advance skill levels—once you start getting comfortable with the basics. Since you mentioned you have an interest in hemming trousers, here is an article with helpful tips about that: Top 5 Tips for Hemming Pants.
At the bottom of the article is also links to several videos on hemming. We also have an entire video category dedicated to hems. These videos will show you how to do anything from a basic double-fold hem, which is what is commonly used on curtains and is one of the easiest to learn, as well as a blind hem, which is traditionally used for trousers. (I believe that the blind hem stitch is stitch number 12 on the stitch selection dial for your machine when you are ready to start practicing that).
As with many people who are just learning a new skill and may not want to purchase a lot of information to begin with, we have a section of free videos with a variety of skills being taught.
Please feel free to contact us with any questions you may have along the way. Happy sewing!
Ashley
Do you have a sewing question you'd like answered by an expert? Email your question to editor@nationalsewingcircle.com or reach out to us on Facebook.
Please note: questions may be edited for clarity and relevance.