Welcome to your very first project of the Oh Sew Fun Sewing Challenge! We're kicking things off with one of my very favorite projects – orange slice coasters!
These adorable coasters are made of felt. Whether you're just learning to sew and this is your first project or you've been sewing for years, felt is a great fabric to work with. It's easy to both cut and sew, doesn't require any kind of edge finishing, and comes in just about any color imaginable. These are just some of the reasons why I chose this fun project. Also, since it's February and in most places it's rather snowy and cold, adding a touch of bright color to your kitchen or table setting can be lots of fun!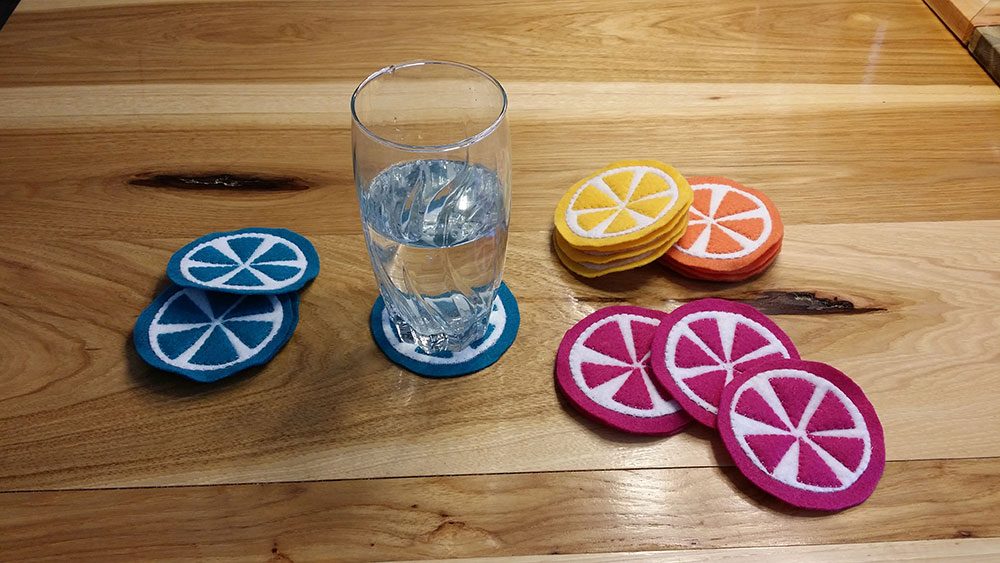 This project is fairly easy and several sets of coasters can be worked up in an afternoon. Feel free to try out different attachment methods for the inner sections of your orange slices, including the blanket stitch, a straight stitch, or a zig-zag stitch.
If you find that you're having trouble pinning the pieces in place, since they are rather small, consider using a small amount of temporary spray adhesive to hold them while stitching. Or, you could use a product like fusible web and fuse the small pieces in place and then only need to stitch around the edge of the inner circle.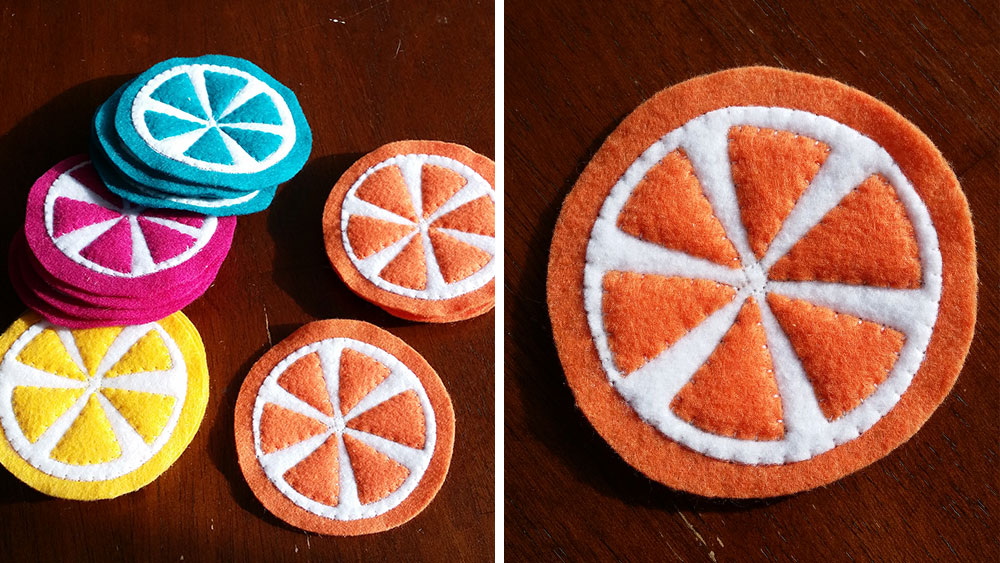 Either way you slice it, this project is a great one to kick off this sewing challenge! You'll find the link to the project below, and you can check out my little video below to see my take on the coasters. And don't forget to share your finished project in the Facebook group – I can't wait to see them all!
– Ashley
If you haven't yet already, make sure to officially join the challenge so you can get each week's project delivered right to you inbox.

Ready for the next project? Here's what's coming up next:
Fabric Embellished Greeting Cards