Have you been keeping up with all the amazing projects in the Oh Sew Fun Sewing Challenge? We're now on to project #5! This week's project is another fun one we can put in our canvas tote bags with our zippered pouches. This make-up brush holder is great for travel or even just storing brushes in your bathroom.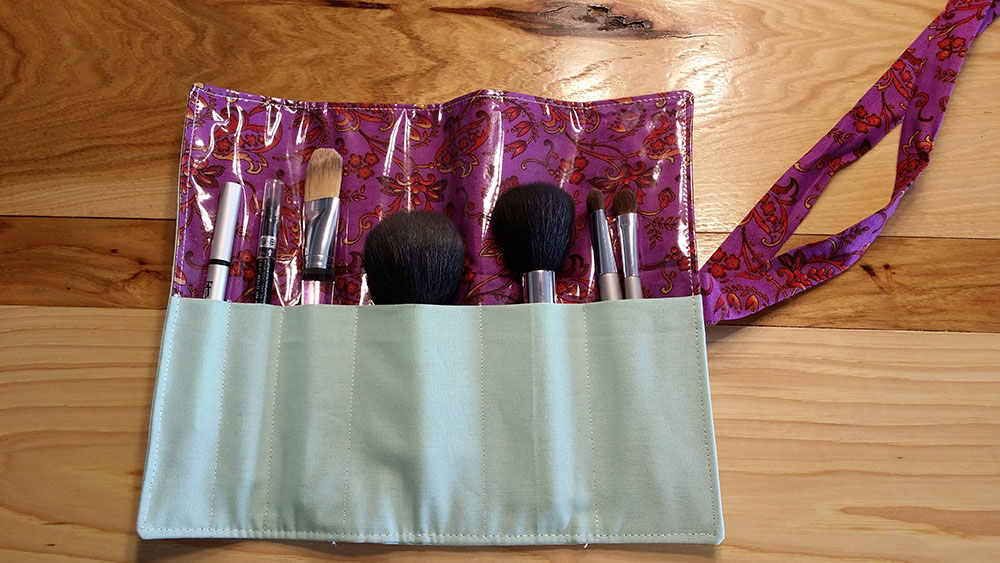 And, of course it can be customized to hold other items as well depending on your interests or if you are making it as a gift. Smaller pocket widths can easily be stitched so the holder can be used for colored pencil or markers for the kiddos, or you can measure out the openings so it becomes the perfect travel case for your sewing supplies!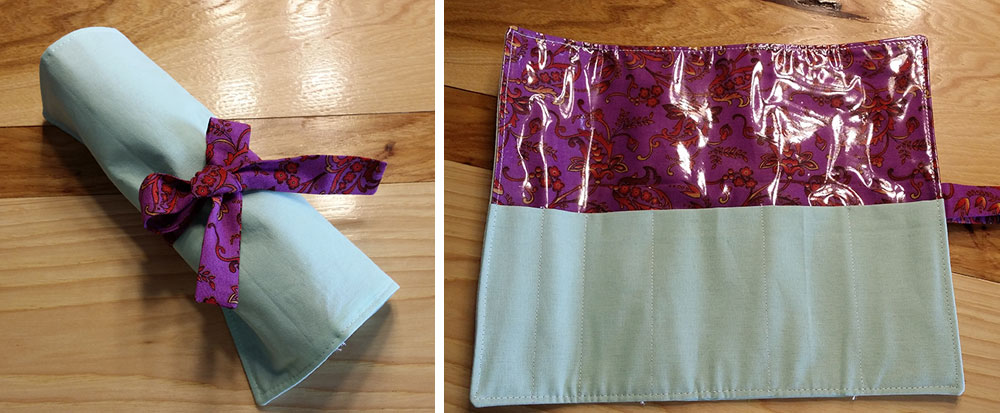 Tips Before You Begin
The holder in this tutorial is made from laminated cotton, which can be tricky to sew with sometimes. As mentioned in the tutorial, a standard presser foot can tend to stick to the fabric and not allow it to move evenly under the presser foot. You can either purchase a Teflon presser foot or use the method shown and apply tape to the underside of the foot – either works great. Another item you will want to have before you begin is either paper clips, binder clips, or some other small clip to use in place of pins. Pins can cause permanent holes in the fabric so clips are the best alternative.
As always, once you've finished your project for this week, make sure to share a photo with us in the Facebook group. I can't wait to see them!
– Ashley
If you haven't yet already, make sure to officially join the challenge so you can get each week's project delivered right to you inbox.

Ready for the next project? Here's what's coming up next:
Fabric Embellished Greeting Cards