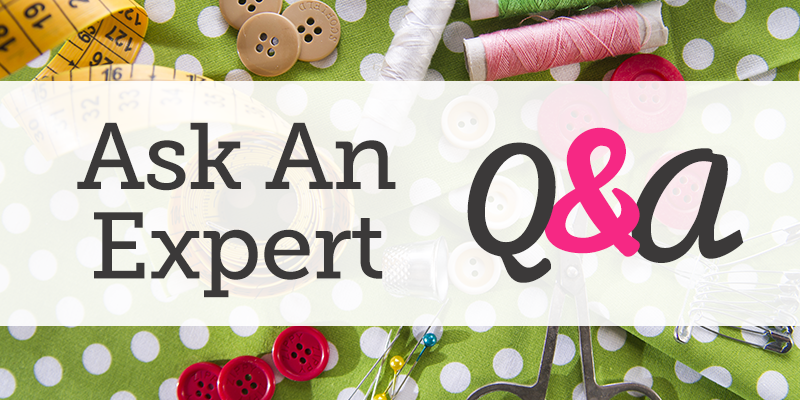 Thank you for creating the "Using Bias Tape for a Professional Finish" video! I didn't know that one part of the bias tape was wider than the other! How do I finish neatly if I use bias binding on the hem of a doll dress? The bias binding is going around the hem, but I have difficulty finishing it neatly. This would be very helpful to me. Thank you in advance!
Submitted by Mary Jane

One way to ensure a neatly finished bias binding is to stitch the binding to the right side using the machine and then once it is folded to the wrong side you can stitch it by hand with an invisible whip stitch. This will eliminate the problem that a lot of people have of either having the stitching showing or areas of the binding on the wrong side not being caught in the stitching. If you like the idea of not being able to see the stitches but do not want to do any hand sewing- you can always use a product like fusible hem tape (as long as you can press the fabric the bias binding is being attached to) to hold the wrong side of the bias binding in place.
Hope this helps!
Ashley
Related video: Using Bias Tape for a Professional Finish
You might also be interested in:
Creating Continuous Bias Binding
Applying Bias Tape to Edges and Mitering Corners
The Ins and Outs of Bias Tape
How to Create a Flawless Bias Tape Insert
Do you have a sewing question you'd like answered by an expert? Email your question to editor@nationalsewingcircle.com or reach out to us on Facebook.
Please note: questions may be edited for clarity and relevance.