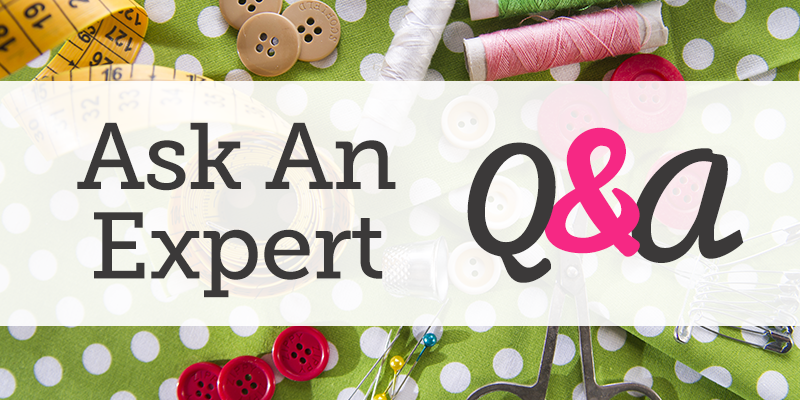 Hello! I have just purchased a new sewing machine and was wondering if you have any ideas of things I could sew for my beautiful 10-month-old grandson. I am only a basic sewer and I don't have an overlocker. I just need some ideas to get me motivated to start. Thanks!

Submitted via Facebook

Congratulations on your new grandson! Hand-sewn items for him are sure to be treasured forever. Here are several ideas to get you started:
Since you are a basic sewer you could consider embellishing a store-bought article of clothing. That takes out the complicated step of sewing something from scratch, but still has a lovely personalized touch. Here's a video you might find helpful: Sewing an Applique Onesie
Another fun and fairly easy project would be a bib (which you could also embellish with ideas from the video above). This video takes you through the steps: How to Make Bias Tape
A quilt could be another fun idea. Don't be intimidated by this if you are just starting out sewing. A quilt top can be as simple as just squares stitched together – it doesn't have to be a complicated pattern. And, you can always have someone else do the quilting for you! Minky is a great fabric to use for baby quilts: Sewing with Minky
We also have some other articles and videos with tons of projects to sew for babies, so you may be interested in:

How to Sew a Cute Baby Washcloth
5 Gift Ideas to Sew for Babies
Create an Easy Baby Blanket
Easy Serger Project: How to Sew Baby Leggings
Sew Your Own Designer Baby Pacifier Clips
How to Make a Ring Sling to Carry a Baby
How to Make Baby Taggies
DIY Quiet Book
How to Sew a Felt Puzzle
How to Make Bias Tape for Baby Bibs
I hope these ideas give you some inspiration!
If you're looking to try your hand at some patterns, I recommend visiting your local fabric store as they will have several different pattern books with great kid's clothes ideas. Check out the Simplicity and McCall's books – they will have easier, more beginner-level patterns with easy-to-follow instructions. Butterick patterns are also good but can be a bit trickier (unless it's specifically labeled as easy), and the same goes for Burda. Also, most pattern books have an "Easy" section or a section for "quick" or "1-hour projects" – these would be great for beginners as well.
Good luck, and happy sewing!
Ashley
Do you have a sewing question you'd like answered by an expert? Email your question to editor@nationalsewingcircle.com or reach out to us on Facebook. Please note: questions may be edited for clarity and relevance.