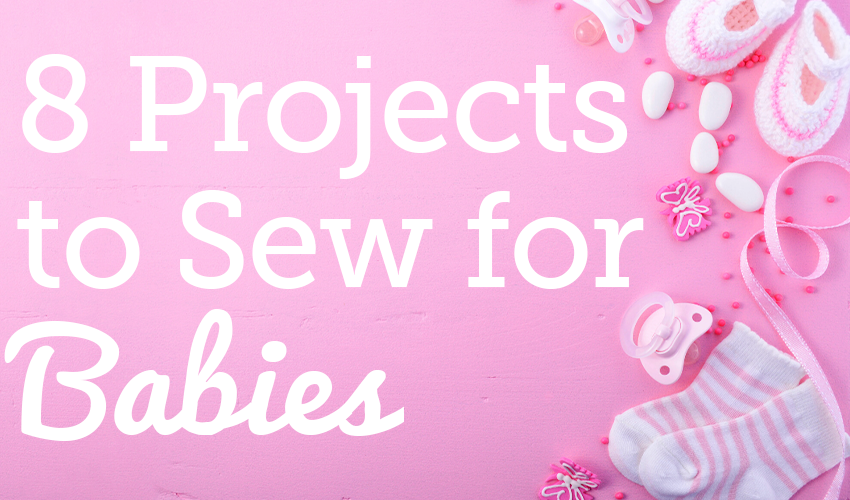 Whether you, a family member, or a friend are expecting a baby, we've compiled a list of projects you'll want to be making! Sewing your own baby clothes and accessories will hold infinitely more meaning than anything you could buy in a store. Wow your baby shower guests with some of these adorable projects.
How to Make Baby Taggies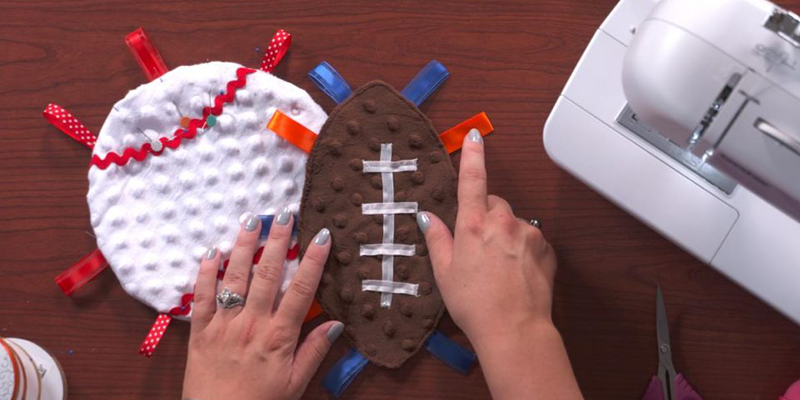 Baby taggies are a simple to sew and fun baby toy. You can make them into any shape you want, but we have specific patterns for sports themed taggies!
How to Make Bias Tape for Baby Bibs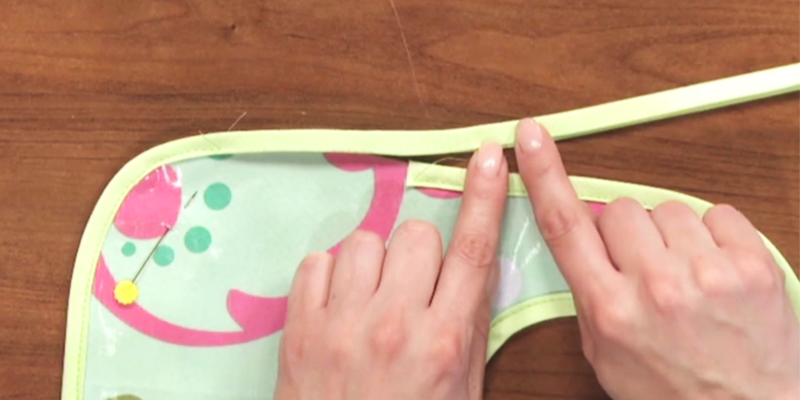 Babies are messy, and you can never have too many bibs. But to sew a quality bib, it's best to use bias tape as your border. Learn how to make the perfect baby bib here!
Create an Easy Baby Blanket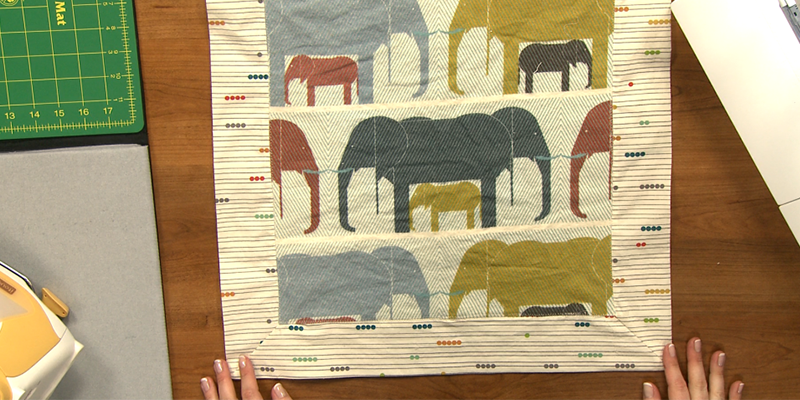 Blankets are a classic project to make as a baby gift. However, this particular blanket is made more for snuggling and less for swaddling. This is a comfort blanket for your child to carry around and cuddle up with.
How to Sew Baby Leggings
These baby leggings can be made on both a serger and a conventional sewing machine. Sewing baby leggings is slightly different than regular pants, as they are slightly higher in the back than the front. Holly Willis shows you how to make sure your seams line up while making the perfect baby legging!
How to Make a Ring Sling to Carry a Baby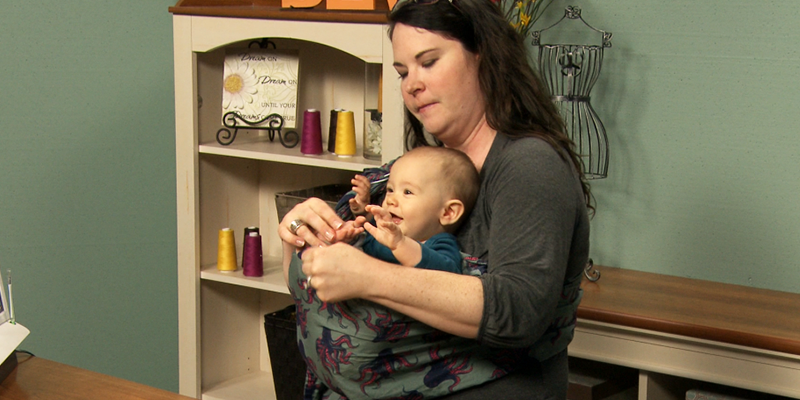 Sometimes, babies get heavy. But worry not—by sewing this ring sling, you can tote your baby around without any struggle at all! Your baby will feel safe and secure in this comfy ring sling.
How to Make an Infant Car Seat Cover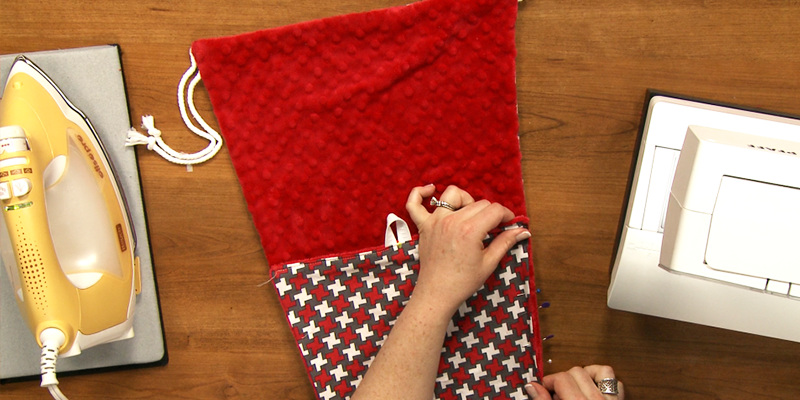 While in a car seat, babies easy kick off their own blankets, and it usually isn't recommended to buckle them in with a bulky coat, as it can affect the safety measures of the seat. That's why Stacy Grisson created this infant car seat cover pattern to be small and cozy. Keep your little one safe with this cozy cover.
How to Sew a Cute Baby Washcloth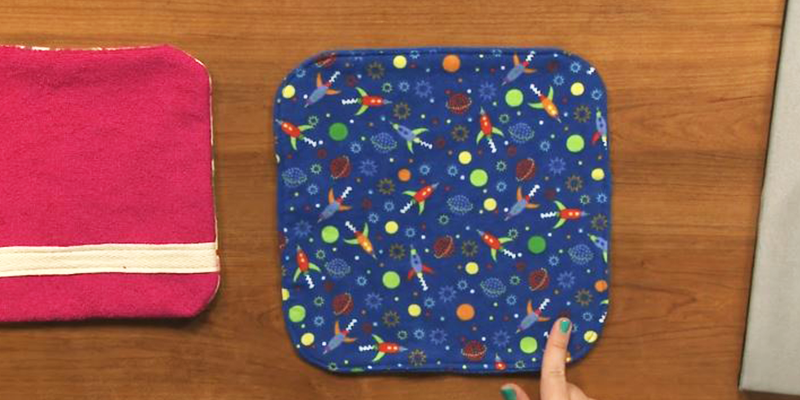 Here's a great beginner project! By using terry cloth and flannel, these washcloths are super soft, and they will keep your baby nice and clean without irritating their skin.
Sew Your Own Designer Baby Pacifier Clips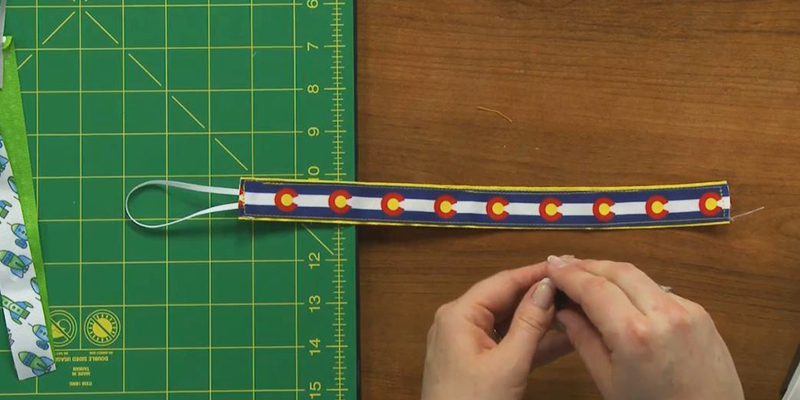 Pacifiers are small and easy to lose. To keep all your pacifiers in their place, sew this cute little clip so you'll always have one available!
Have something to add? Leave a comment or connect with us on Facebook.
You might also be interested in:
What Can I Sew for My Grandson?
6 Gift Ideas to Sew for Babies