Tips for Fitting Plus-Size Patterns
Sewing can be a challenge even when using pre-drafted patterns and available resources.
For garments intended for plus-size sewing, however, more challenges may present themselves than the average sewer has ever encountered.
Fortunately, there are some easy tips that can keep you sewing beautiful garments no matter the size.
1. Select Styles That Work Well for Plus-Sized Wear
Before you ever break out the fabric scissors, consider what garments you want to create and search for styles that work well for plus-sized wear. This doesn't mean you have to choose all shapeless or baggy clothing. Not at all!
Many garments features work particularly well for fitting numerous body types and can thus be useful when sewing plus-size garments. Styles with looser sleeves, cap sleeves, or sleeves that are sewn to the neckline rather than set in an armhole provide more mobility and easier fit. A-line garments often require less fitting below the bust—a great style for those with curves who would otherwise need lots of tailoring. Even pencil skirts and fitted garments can work to smooth a silhouette.
Before you ever start sewing, consider what styles will work best for you and, if you are a beginning sewer, what styles will require the least fitting and alteration.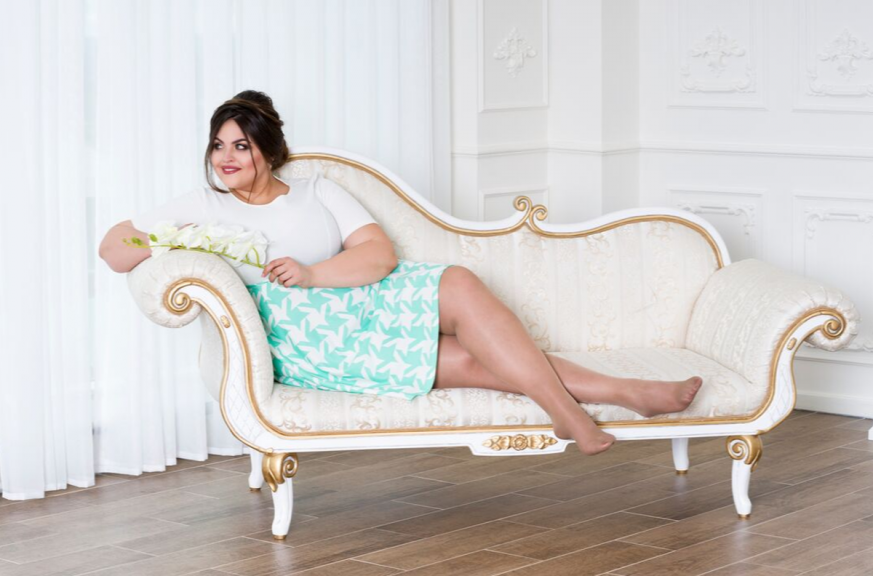 2. Choose the Right Pattern
Just like choosing the right style, choosing patterns is an important step to the sewing process. With so many patterns available, it is important to consider your options and your sewing expertise. Look for patterns that have points where the garment can be tailored to fit for plus-size wear. Princess seams, for example, are easily adjustable in numerous places along the torso; this minimizes the need to dart or adjust the garment in an awkward location.
Be wary of pattern scaling as well. Many larger-sized garments also increase in length as well as width. If you choose a pattern by a plus-size bust size, for example, you may find that the torso length has increased and the garment no longer fits properly. To avoid this, be sure to look at length measurements before you purchase. It is far easier to add adjustments to the width of a pattern to accommodate bust than it is to adjust the length of a torso. Some pattern companies now also offer plus-size patterns designed to reduce this problem.
3. Measure Carefully
Body measurements are always important for any sewing project, but they are a critical piece of plus-size sewing. With more curves, plus size wearers often have more variance in measurements than one might need for a standard pattern drafting.
Be sure to measure yourself accurately and take appropriate measurements before starting. Your bust, hips, and waist may not be enough to provide accurate measurements for the entire process. Many sewers want multiple measurements for each such as upper bust, underbust, upper waist, and more.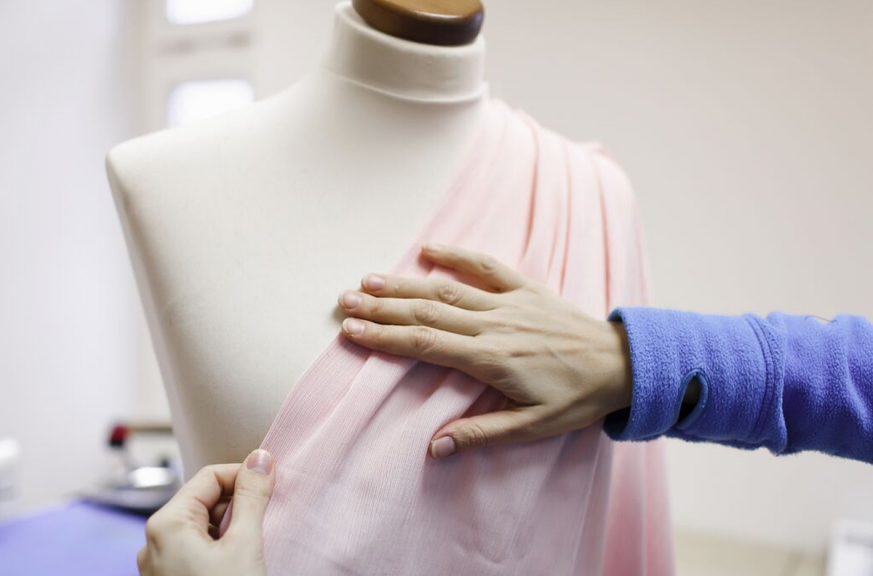 4. Invest in a Dress Form
Dress forms can make drafting simpler and easier if you are adjusting a pattern or mock-up before sewing. For plus-size sewers, an adjustable dress form lets you see problems before you finish the garment and lets you adjust accordingly.
Even with careful measuring and pattern adjustment, clothes will sometimes still need an adjustment. This is much easier to see on a dress form, where a seam can be adjusted, darts taken, or problems easily viewed.
5. Choose the Right Fabrics
Choosing the right fabrics for your sewing project is always critical but is particularly so when choosing fabrics for plus-size sewing projects. Knits and stretch fabrics may be more forgiving for a curvy fit. Fabrics with a crisp feel or "hand" may be easier to sew and thus easier to adjust and alter.
Beginning sewers will need to balance their knowledge and ability with suitability as well; knit fabrics can be more difficult to sew with. For a plus-size garment, ensure whatever fabric you choose is suitable to the pattern, garment style, and the body type of the wearer.
Final Thoughts
With a little planning and forethought, plus-size sewing offers a rewarding project that lets people of all shapes and sizes create fashionable, comfortable garments.
What are your tips for sewing with and fitting plus-size patterns? Let us know in the comments!

5

Responses to "Tips for Fitting Plus-Size Patterns"